It used to be that TV broadcasts were sent out over the airwaves. Then, they were piped directly into houses with the advent of cable. Now, the internet is allowing IPTV to change the game yet again.
But what exactly is IPTV? And how much does it cost? Keep reading to find the answers to these questions and more.
Related: How To Switch Internet Providers: Simple & Easy Guide
What Is IPTV?
IPTV stands for Internet Protocol Television. It is essentially a way of broadcasting television using an internet connection instead of other methods.
This allows it to function like cable. However, in some cases, IPTV can do more than what was possible before. It can handle higher resolutions, like 4K, give you more information, through more detailed guides, and even offer the ability to record live TV through a PVR service. These benefits vary by the service but are available for many different types of services. For many, these benefits make it the clear choice over other options.
IPTV services are generally provided by your internet provider. They will set you up with a streaming box allowing you to access IPTV channels.
Is IPTV Legal?
IPTV itself is legal. The system is basically just a different way of watching regular TV. So, it is as legal as regular TV is.
Typically, you will pay for most legal services. However, there are also free options out there, though these usually come with ads. If you are using a legitimate service, you have nothing to worry about when it comes to the legality of IPTV.
However, not every IPTV service is legal. There is a market out there for illegal IPTV services that exists beside the legal one. Picking one of these services comes with some risks.
Where to Find Legal IPTV Services?
Most legal IPTV services are provided by telecom companies or independent internet service providers. However, other businesses may provide them as well since any company that is registered to deliver IPTV service with the CRTC is legal to use. All of these options are easy to find and are available from major companies like Bell or Rogers.
With most providers, you will have to pick a plan. These plans typically vary based on the number of channels they offer or if they offer any premium channels. With VMedia, you can build your own package for as low as $2.95 per month per channel. You can also choose a larger package with many channels starting at $19.95 per month.
Looking for an affordable and legal way to get access to the TV programming you want? Check out VMedia's TV packages!
Where to Find Free IPTV Channels?
You don't have to pay for every single IPTV channel out there. There are plenty of options that are both free and legal.
Again, these are easy to find. If you have a smart TV or some type of streaming box, you may already have some of these channels installed, or if not, you can install them easily. These include channels like CBC News or Wired.
However, you should be wary of services that promote themselves as free. Though free IPTV channels exist, many illegal options are masquerading as free options. Generally, try to stick to options that are already installed on your device or that come from a trusted source. An internet service provider like VMedia is a great way to gain access to trusted IPTV services. They can even make it easy by giving you access to their TV platform right on the streaming device you're already using!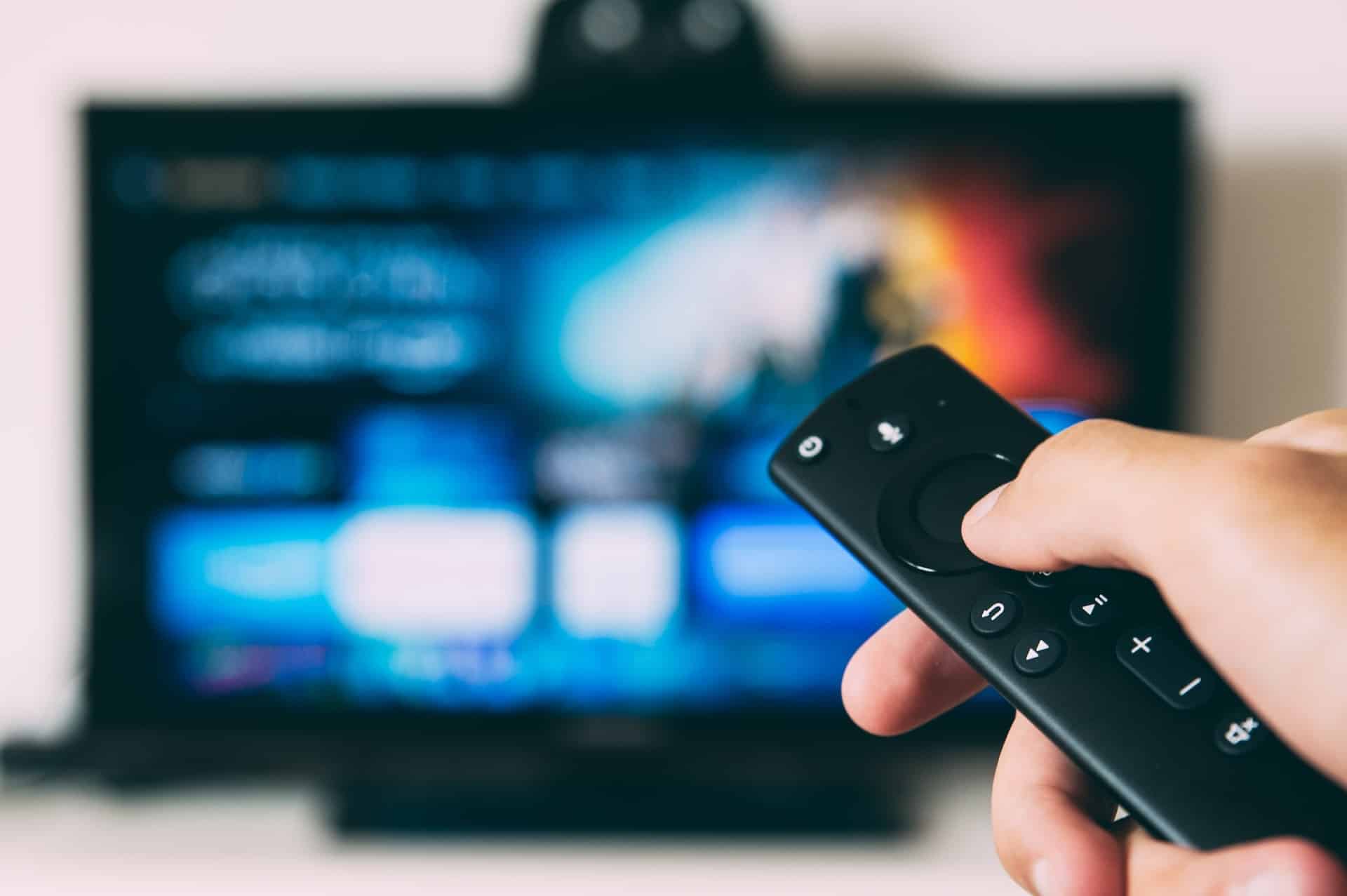 What IPTV Services Are Illegal?
Illegal IPTV services are generally referred to as gray market IPTV services. This is a category that includes any service that offers live TV without a CRTC license.
These often look attractive because they offer TV channels for free or for very cheap. However, this comes with a hidden cost that you should be aware of.
Related: Best Internet Providers in Montreal, Canada
What is the Risk of Using Illegal IPTV Services?
First off, illegal IPTV services are illegal. Generally, the government doesn't go after people for simply using one of these services. However, your internet service provider can absolutely take action. They may even limit or shut off your internet service entirely. So, while you may avoid legal trouble, you can still end up in a bad situation by using an illegal IPTV service.
On top of this, using illegal services like these carry some serious risks. These services aren't just giving you something for free or for cheap. They are generally looking for a way to exploit you in exchange for what they provide.
This exploitation could come from the app itself. To use an illegal IPTV service, you have to give it access to the device you are using. Depending on how exactly the application was installed, its existence on your device could compromise the security of that device or the network connected to it. This could leak your personal details and other sensitive pieces of information to people who should not be trusted.
This exploitation could also come in a more direct way. Often, gray market IPTV providers operate outside of Canada. This allows them to operate without the consumer rights and protections that Canada provides. Handing over your personal information, like your credit card number, isn't a great idea when dealing with a company that is both operating illegally and operating outside of the Canadian judicial system.
To keep yourself safe, stick to legal options. Other choices simply present too much risk.
Want to make sure you have fast, high-quality internet to stream IPTV and other programs? Compare our plans at VMedia today!
IPTV Alternatives
IPTV isn't the only option out there. You can choose another service or add another service to go alongside your IPTV plan.
Some services are focused on providing live TV. You can still access live TV for free with an HD antenna. This may seem a bit old-school, but it still works and is completely legal. You can also still sign up for satellite TV service. Both of these are particularly attractive choices if your internet connection is unreliable.
Other services focus on providing TV on-demand. Streaming giants like Netflix and Disney+ are top contenders in this category. However, with these, you often have little to no local content and have access to fewer specialty channels. You also will want to make sure you have a good internet plan for streaming if you want to stream.
There are also streaming options that focus on live TV. These are over-the-top streaming services like Netflix and Disney+, but they forego on-demand viewing in favour of a more classic experience. Some are also ad-supported and, thus, free. For example, Pluto TV debuted in Canada recently and now offers over 110 free channels.
Making The Most of IPTV
IPTV can provide you with high-quality entertainment. However, you should make sure to pick a legal option to avoid scams. As long as you do this, you are ready to make the most of IPTV.
Related: VMedia and Our Low Prices in Manitoba
Looking for reliable and affordable high-speed internet? Look no further than VMedia! Our internet packages are designed to meet the needs of every household and budget, with lightning-fast speeds and unlimited data.
Whether you're streaming your favorite shows, gaming with friends, or working from home, VMedia has you covered. Our internet packages are optimized for a smooth and seamless online experience, with no lag or buffering.
So why wait? Sign up for VMedia internet today and enjoy the fastest and most reliable internet in Canada. With our affordable prices and unlimited data, you can stay connected and stay productive without breaking the bank.
Visit our internet landing page at https://www.vmedia.ca/en/internet to learn more about our packages and sign up today. Don't miss out on the best internet experience in Canada!