VMedia makes moving easy
Transfer your services to your new addrеss in a couple of easy steps
Don't have VMedia yet? Start shopping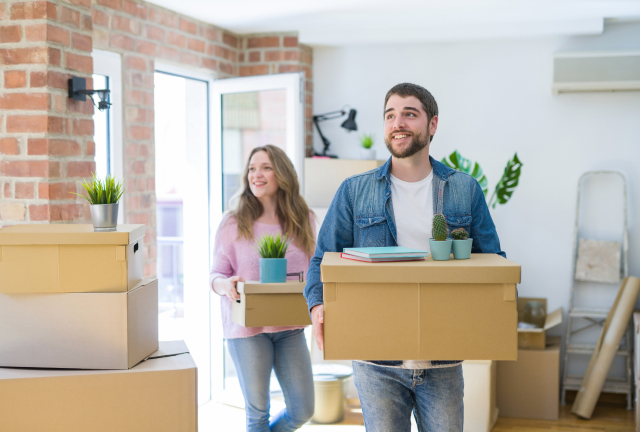 How it works
Submit a Moving Request
Do it online or get in touch with us and we will help you take care of it.
Watch the video. It's fast and easy.
Check your email
We will send you a confirmation email that will include all the details of your move.
Get Ready
Bring your modem/router with you on the installation date. A technician from the underlying provider will activate your service.
Questions? This is what you need to know
---
---
Generally yes, however, promotions and plan availability may vary by area.
In the event you are moving to a new area where your current plan is not available, don't worry - take advantage our great promotional moving offers exclusively for VMedia customers.
Visit our Moving Request page to see your moving offers today!
---
---
Absolutely! Moving your service with VMedia couldn't be easier.
Simply schedule your upcoming move using our quick and easy Moving Request form. Enter your new address, select your desired plan, and choose your installation date. Move your VMedia service in just a few clicks.
VMedia - Moving Made Simple.
---
---
Moving with VMedia is FREE!
We know how difficult moving can be. That's why VMedia makes moving your Internet, TV, Home Phone, and Home Security services as easy as possible.
Move your services with VMedia and enjoy free installation, no upfront hardware cost, and great promotional moving offers.
---
---
You can submit a Move Request at any time, however, we recommend this be done a minimum of 10 days before your desired activation date, if possible, in order to ensure technician availability.
Less than 10 days before your move? Submit your Move Request today. We'll do our best to schedule activation for your chosen date. If this date is not available, we'll follow up with you to confirm the best, next-available activation date.
---
---
Absolutely!
Up until your move has been fulfilled, we are happy to make adjustments as needed. If you would like to change your installation date and/or time, or your selected service plan(s), simply let us know and we'll take care of it.
Moving has never been this easy.
---
We are happy to help you
Everyday 10 am — 9 pm
24/7
10 am — 9 pm