VMedia
Phone App
Home Phone on the go.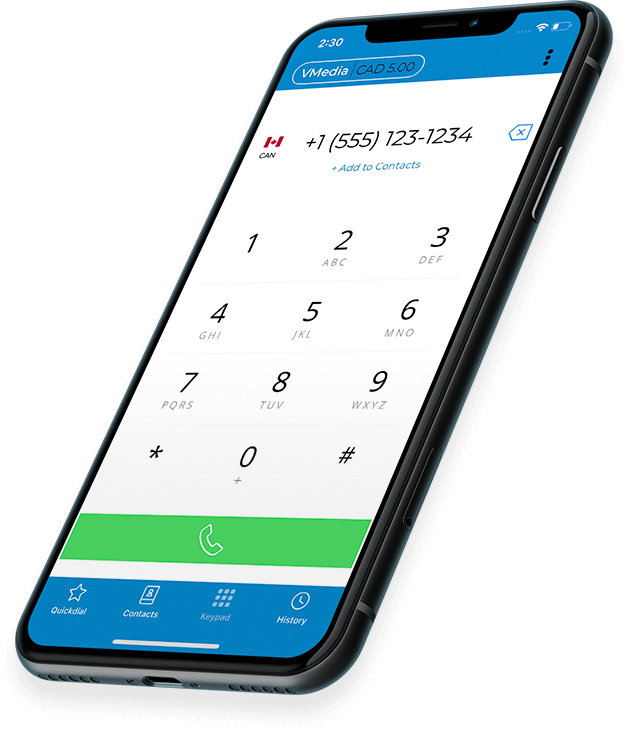 A Home Phone that Fits in Your Pocket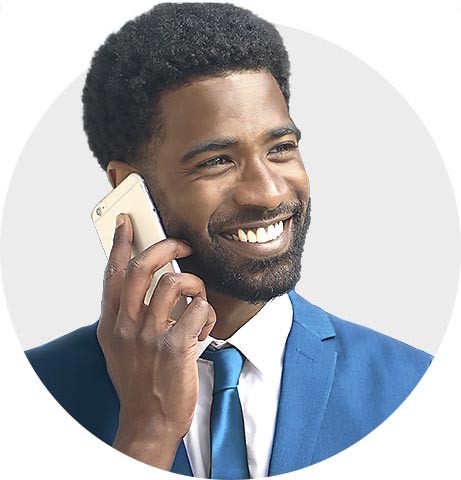 We are proud to provide our VMedia Home Phone subscribers with the VMedia Phone App.
Excessive long-distance charges are a thing of the past with the VMedia Home Phone that allows you to make long-distance calls from your smart phone while taking advantage of home phone rates!
Even when you're out of your home the VMedia Phone App redirects home phone calls right to your cell phone. Loaded with features like Caller ID, Voicemail, Conferencing, and more!
Getting started takes less than a minute!
Enter your VMedia credentials or scan the QR code in "My Account"
2.
Contacts Populate Automatically
Your contacts are added automatically!
Your favorite people are even closer!
Merge, Teleconference, and more!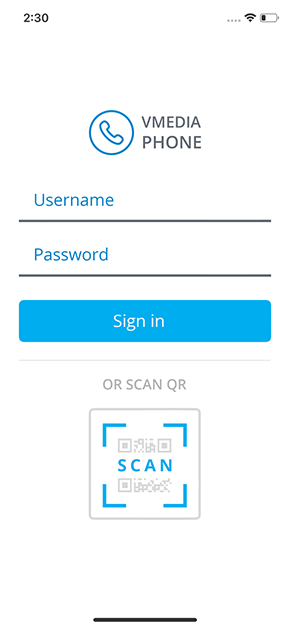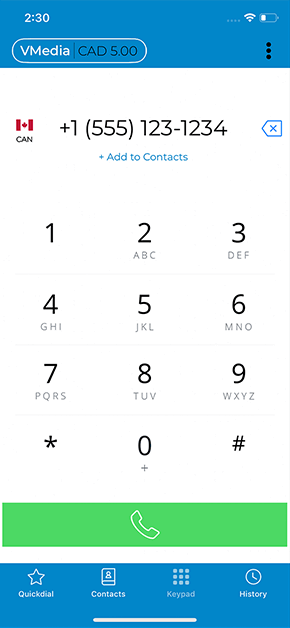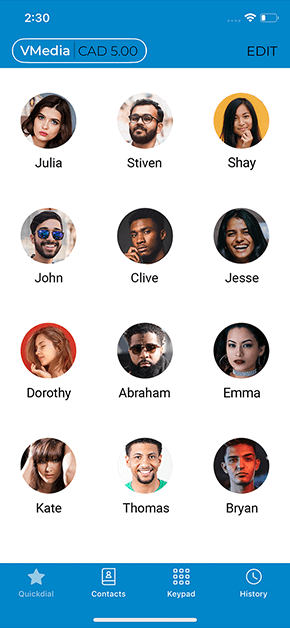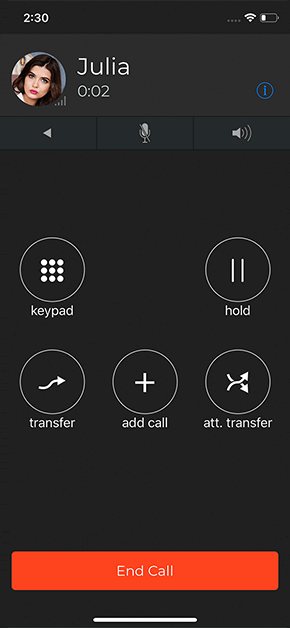 Sign in once
Never see this screen
again until you
decide to sign out
Scan QR code
Have a complex password?
Scan the QR code from
"My Account"
Never wonder again
Always know exactly how
much you have in credits
Easy to navigate
Access all your features
with our intuitive
navigation
Quickly edit
Easily edit your
quick dial list
Custom contact
images
Uses the contact image
from your contacts app
Advanced
information
For our advanced users,
we've tucked away
technical information
about the call
One-touch features
Our interface puts
the most important
features with one touch