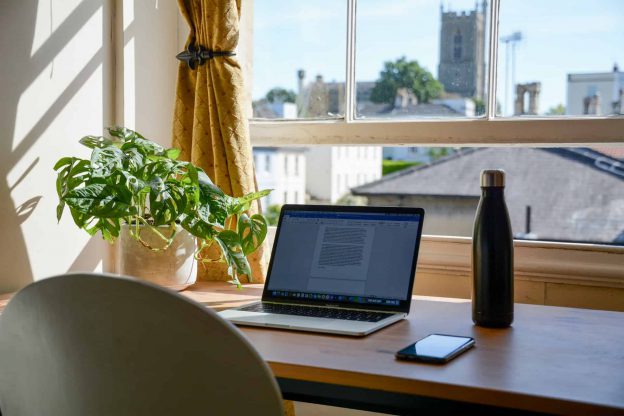 With many of us all over Canada working from home, having fast and reliable internet is more important than ever. And while we have a wide selection of internet service providers to choose from, knowing which ones you can trust to help you work uninterrupted isn't always easy. Your productivity relies on the reliability of [...]
---
VMEDIA REMOVES RT CHANNEL (RUSSIAN TELEVISION), ADDS UKRAINE24 TO VMEDIA TV AND RIVERTV BASIC PACKAGES RT, the Government-Controlled English-Language Russian News Channel, Has Been Removed From The VMedia Line Up Until Further Notice. TORONTO, ON – February 28, 2022 – VMedia Inc.(www.vmedia.ca), Canada's leading independent provider of residential telecom and broadcasting services, has removed RT, […]
---
Contact:  Susan Hershman (416) 523-6520,
[email protected]
  VMEDIA APPLAUDS CONSERVATIVE PARTY SUPPORT FOR COMPETITION IN TELECOM SERVICES Three-Pronged Strategy Promises to Lower Mobile and Internet Bills for Canadians TORONTO, September 10, 2021- VMedia Inc., a leading Canadian independent internet service provider, applauds the Conservative Party of Canada (CPC)'s new strategy to lower cell and internet [...]
---
Introduction If you're an internet subscriber, you can watch all the action of the upcoming Olympic Games with Prem Flex Sports free for a month. You'll be able to enjoy more than 100 hours of live coverage from Tokyo in HD quality! In addition to watching on your TV, VMedia subscribers will also be able [...]
---
GEOFF WHITE CONTRIBUTED TO THE GLOBE AND MAIL June 18, 2021 Geoff White is executive director of the Competitive Network Operators of Canada, the voice of competitive Internet and telecom service providers that own/operate networks across Canada. He also teaches communications law at the University of Ottawa and was an adviser to the Broadcasting […]
---
Le CRTC plie devant le Conseil, retourne sur sa décision de baisser les tarifs internet TORONTO, le 28 mai 2021 – VMedia Inc., un fournisseur de service d'internet indépendant canadiens et chef de file dans l'industrie, fut consterné au retournement du CRTC sur sa propre décision pris antérieurement de baisser les tarifs facturé par les [...]
---
CRTC Bows to Cabinet, Reverses Decision to Lower Internet Rates TORONTO, May 28, 2021– VMedia Inc., a leading Canadian independent internet service provider, expressed disbelief at the complete reversal by the CRTC of its own prior decision to lower internet rates charged by the major telcos and cablecos (the dominant players), rates which the CRTC […]
---
By George Burger, Co-Founder, VMedia Inc. In 2011 Bell convinced the CRTC that household internet data usage above 25GB (gigabytes) per month should bear an overage charge of $2.00 or more per GB. This despite evidence that the incremental cost of that GB was pennies at most. A massive public uproar against what became known […]
---
Sorry, this entry is only available in Canadian French. For the sake of viewer convenience, the content is shown below in the alternative language. You may click the link to switch the active language.
---
The quest for Lord Stanley's Cup has begun, with four Canadian teams, the Toronto Maple Leafs, Montreal Canadians, Winnipeg Jets, and Edmonton Oilers, vying for glory. In a highly anticipated Original Six matchup, Austin Matthews & Mitch Marner lead the young and highflying Leafs against Carey Price and the feisty Canadiens.   Remarkably, this series marks the [...]
---
---