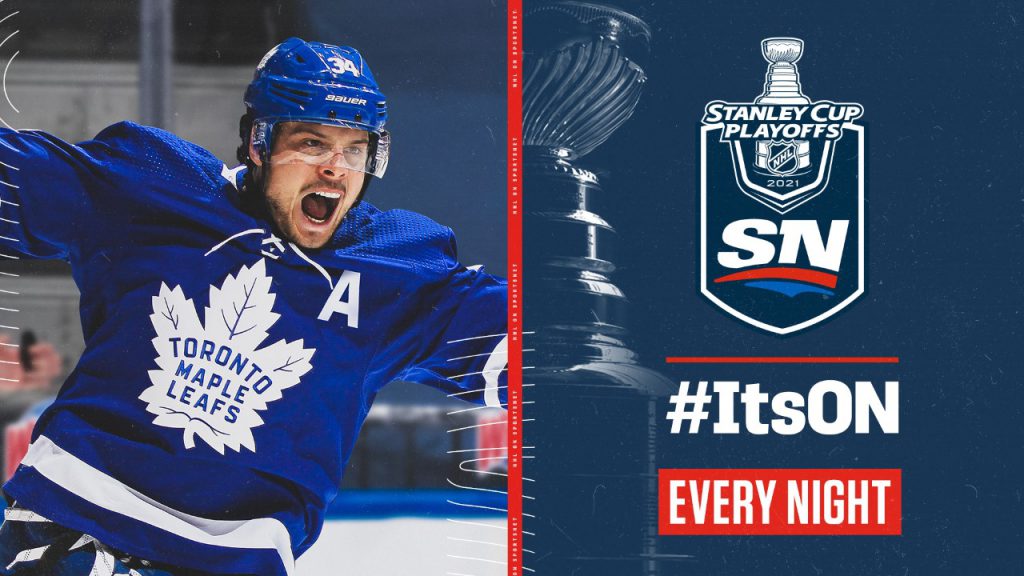 The quest for Lord Stanley's Cup has begun, with four Canadian teams, the Toronto Maple Leafs, Montreal Canadians, Winnipeg Jets, and Edmonton Oilers, vying for glory.
In a highly anticipated Original Six matchup, Austin Matthews & Mitch Marner lead the young and highflying Leafs against Carey Price and the feisty Canadiens. Remarkably, this series marks the first time since 1979 that these rivals will meet in the playoffs. Toronto enters the post-season with an impressive 35-14-7 record, winning the North Division, while the Canadians grinded their way to the final available playoff spot with a record of 24-21-11. Special teams & goaltending may prove to be the deciding factors, with both teams having goalies returning from injury, and power plays that were stagnant at points throughout the regular season. This series is sure to draw considerable attention, as the longstanding rivalry between these storied franchises enter a new chapter. Is this the year Toronto finally break their playoff curse?
Meanwhile, in Edmonton, Connor McDavid and the offensively minded Edmonton Oilers take on Mark Scheifele and the Winnipeg Jets. It has been more than 30 years since the last playoff meeting between the Jets and Oilers, and expectations could not be higher for both teams. Connor McDavid & Leon Draisaitl appear able to score at will, while the Winnipeg Jets have long been defensively sound, with a Connor Hellebuyck certainly capable of stealing a series. The considerably more experienced Jets will likely look to Pierre-Luc Dubois to be their shutdown man, shadowing McDavid and tasked with keeping the Art Ross winner off the scoresheet.
Catch all the action on Sportsnet, CBC, and TVA Sports. As always, VMedia has a fantastic assortment of sport specific Theme Packs and UChoose channels available to add to your TV subscription. Be sure to check out fan favourites, such as, Super Sports Pack, Sportsnet Plus, Sports Fan, and SportsMan starting from only $6.95/month. Add them today and do not miss any of the action.
Find out who wins the Stanley Cup with VMedia.
NORTH DIVISION
Toronto Maple Leafs (1) vs. Montreal Canadiens (4)
Thursday, May 20, 7:30 PM ET: Montreal @ Toronto | SN, CBC, TVA Sports
Saturday, May 22, 7:00 PM ET: Montreal @ Toronto | SN, CBC, TVA Sports
Monday, May 24, 7:00 PM ET: Toronto @ Montreal | SN, CBC, TVA Sports
Tuesday, May 25, TBD: Toronto @ Montreal | TBD
*Thursday, May 27, TBD: Montreal @ Toronto | TBD
*Saturday, May 29, TBD: Toronto @ Montreal | TBD
*Monday, May 31, TBD: Montreal @ Toronto | TBD
Edmonton Oilers (2) vs. Winnipeg Jets (3)
Wednesday, May 19, 7:00 PM MT: Winnipeg @ Edmonton | SN, CBC, TVA Sports
Friday, May 21, 7:00 PM MT: Winnipeg @ Edmonton | SN, CBC, TVA Sports
Sunday, May 23, 5:30 PM MT: Edmonton @ Winnipeg | SN, CBC, TVA Sports
Monday, May 24, 7:45 PM MT: Edmonton @ Winnipeg | SN, CBC, TVA Sports
*Wednesday, May 26, TBD: Winnipeg @ Edmonton | TBD
*Friday, May 28, TBD: Edmonton @ Winnipeg | TBD
*Sunday, May 30, TBD: Winnipeg @ Edmonton | TBD