Since the 1950s, television has swept across the country and made its way into our homes. It didn't take long for the entire country to center their living rooms around the television set. Now, the options for TVs and TV service providers are unlimited.
Finding a good TV service provider that checks all the boxes is no easy feat. Thankfully, there are plenty of options in Canada from which anyone can choose.
Each service provider is different. Our most recent post listed the 5 Best TV Service Providers for Ontario. But we didn't forget about Toronto. We've listed the five best TV service providers in Toronto and what they offer.
We offer VCloud TV and PVR. Never miss your favorite shows again. Learn more here.
What You Should Know Before Choosing A TV Service Provider
TV service providers offer different specialties. For example, some TV service providers offer certain channels, like ESPN. Other's offer DVR or internet bundles.
Each service provider is different. When selecting a provider, you need to consider customer service, pricing, and anytime and anywhere access. You also need to understand the channel and show options. That way, you pick the right provider for the shows that matter most to you.
In addition, it is important to know the types of TV services available on the market. A few options include:
Cable
Satellite
Digital streaming
Fiber optic
Understanding what you need will help you make the best decision in the long run.
RELATED: 5 Best High-Speed Internet Providers in Canada
When selecting a provider, you need to consider customer service, pricing, and anytime and anywhere access.
5 Best TV Service Providers In Toronto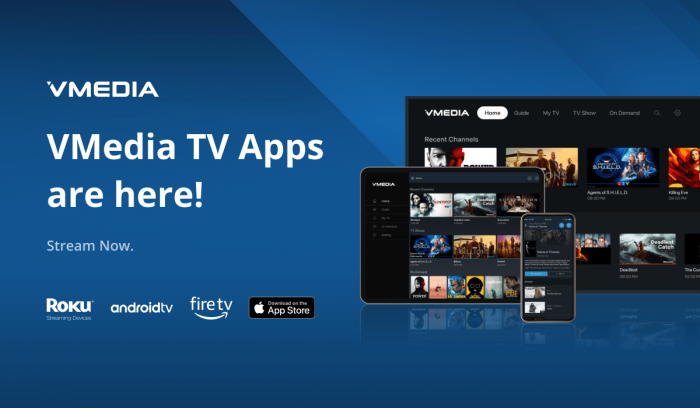 VMedia
VMedia Inc. is an independent Canadian telecommunications company that provides high-speed internet, IPTV, home phone, and home security services. VMedia was started in 2013 and reached hundreds of thousands of customers across the entire country of Canada.
VMedia is the only independent TV provider in Canada. Being independent allows VMedia to control its pricing, plans, and specialty services like unlimited internet packages.
VMedia also offers "The Skinny," a low-cost starter TV package, at only $24.95 a month. Compared to other major TV service companies, this price is a steal.
But if you're an avid TV connoisseur? You can try their most popular TV option, the Premium Flex, for $27.97 for the first six months. And the best part? None of the packages come with fixed-term contracts.
Cogeco Connexion
Most Canadians have heard of Cogeco. The major telecommunications company has existed since the late 1950s and have made their mark in millions of homes and business offices. They've become the second-largest cable operator in Ontario and Quebec.
Cogeco is based in Ontario, but they've extended their reach to Toronto.
Cogeco offers cable television, internet, and home phone services. Cogeco Connexion uses "a tiVo-based set-top-box and app ecosystem." This allows for roaming in the house and the ability to watch TV while you travel. You can even record up to six shows at the same time.
Cogeco requires rental of their set-top-box in addition to installation and activation fees. However, they offer a variety of packages, like the "mix of choice" package, allowing for self-installation.
The most basic plan starts at $25 per month for 25 channels.
RELATED: 5 Best TV Service Providers in Quebec Canada
Zazeen TotalTV
Zazeen TotalTV is different from other TV service providers in that you can't obtain this service directly.
Similar to VMedia, Zazeen is an independent service provider. Zazeen works by creating deals with trusted TV networks. Those TV networks then offer Zazeen while selling internet service providers.
Zazeen comes with a set-top box with each subscription plan. The primary TV package starts at $25 per month for 30 channels. You can have over 100 channels with their Ultimate package starting at $100 per month.
Ignite TV by Rogers
Ignite TV is an IPTV-based TV service that replaced the cable service Rogers was initially offering. Ignite TV comes with a set-top box and a diverse app ecosystem that supports streaming services like Netflix.
Since Ignite TV is IPTV-based, internet service is needed. Rogers requires their users to subscribe to their internet service associated with the TV service. For this reason, a stand-alone price for TV service isn't listed on their website. It's bundled with the internet service.
Ignite TV offers swappable channels, PVR, live TV, and other streaming apps like Disney+. It even offers voice remote, movies to buy and rent, sports stations, and anything else you'd expect from traditional TV services.
The starter service is priced at $125 which includes TV service plus internet. Their most popular service
Beanfield Metroconnect
Beanfield Metroconnect is a small fiber optic TV, phone, and internet service provider founded over 30 years ago. Their primary targets are residential buildings in urban areas.
Beanfield Metroconnect is another independent service provider similar to VMedia. This allows them to have control over their products, services, and pricing.
They offer no-contract services, like unlimited internet service, but using their internet is not required to access their TV plans.
If you choose internet access other than what Beanfields offers, there is a $150 installation fee.
Beanfield Metroconnect doesn't have as diverse an app ecosystem as other TV providers. Still, it is only $20 a month for 30 channels with cloud DVR.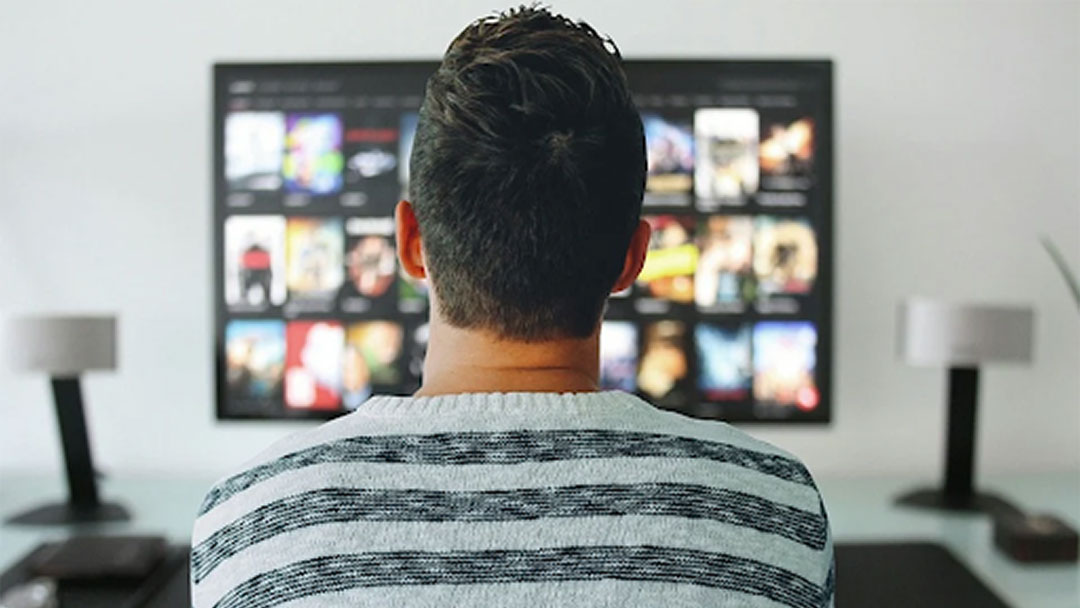 RELATED: Best Affordable TV & Internet Bundles in Canada
Final Thoughts on TV Service Providers in Toronto, Canada
At VMedia, we always say that the best TV providers offer their customers a wide range of options. If you don't know what to look for in a service provider, ask yourself what's important. Or, you can ask one of our helpful team members at VMedia.
Do you need bundles? What channels and shows are must-haves? How much are you looking to spend on TV? Knowing this information will help you choose the best service provider right for you.
VMedia cares about your TV experience and wants you to gain the most from the shows you love. Check out our services and learn why more and more people are switching to VMedia!
Try our New Year's special! Get 50% off a premium flex package for six months!