Like any other citizens of the world, Canadians love hanging out at home and watching TV.
The average Canadian watches almost 24 hours of TV every week. And the most popular TV channel in the country is CTV.
But the popularity of Canadian programming differs by province. If you live in Quebec, wouldn't you want to watch and pay for programming that caters to you, not national statistics?
If you live in Quebec, here are five of the best TV service providers for you to consider.
But before we share this list in a gesture of full disclosure, we want to tell you why you should consider VMedia at the top of your list of TV service providers.
VMedia
VMedia is a Canadian internet, communications, and broadcast distribution company that is fully licensed by the CRTC. VMedia is headquartered in Toronto, Canada.
And VMedia is well-known for bundling specialty and conventional TV services with affordable and fast internet services. VMedia offers home phone, internet, and TV services throughout Canada.
VMedia's internet services provide free modem rental without any long-term contract commitments. And the company's numerous internet plans are continuously offered to subscribers with exclusive discounts and various seasonal promotions.
VMedia's TV services, which are all digitally enabled by VMedia's internet services, are comprehensive, affordable, and don't require long-term contracts. And VMedia subscribers can compare for themselves to see that the company offers some of the industry's most competitively priced TV service plans.
VMedia's "Skinny" plan features a mix of popular Canadian and American TV channels. And subscribers can choose their own channels to include in the plan. The Skinny TV service plan includes channels like:
Yes TV
TV5
TVA
CPAC
TFO
CBC
CTV
CTV2
ABC
NBC
Omni
The Skinny TV package costs C$24.95 monthly.
VMedia's Basic TV package, which offers options similar to the Skinny package, features 43 channels and costs C$42.95 monthly.
Check out VMedia's various TV package plans to compare with others on this list to see who offers the best TV service in Quebec.
Contact VMedia today to sign up for Canada's most affordable internet and TV services.
Related: Why Canadians Should Subscribe to VMedia
Zid Internet
Zid Internet is a cable TV and DSL service provider in Canada that provides extensive service coverage in Quebec.
The internet and TV service provider is an independent operator well-known for offering its subscribers services without hidden fees or long-term contractual commitments. Zid Internet offers its subscribers free modem rentals to help reduce overall costs.
Zid Internet has numerous positive user reviews on the internet praising its personalized and comprehensive customer service experiences with its customers.
And all of Zid Internet's are in HD quality without any extra cost to subscribers.
The company has a few cable TV service packages, but it's Sinterix TV packages are the most popular. And the TV packages that Zid Internet offers are cumulatively inclusive. That means that each package has a base service that progressively includes more channels and services with each higher-tiered package.
Zid Internet's "Skinny Package" is a base package plan that features over 43 channels for just C$25 monthly. This package includes a mix of domestic and American channels and weather and news channels.
The channels included in the Skinny Package include:
AMI TV
Bounce
CBS
City
CTV Montreal and CTV Ottawa
CTV2
ICI
Tele-Quebec
WCAX
Zid Internet's 'Loaded Package" includes over 83 cable TV channels, including the base package found in the Skinny Package plan and dozens of additional premium channels. The Loaded Package costs C$47.50 monthly.
Zid internet also offers customizable "Pick Channel" packs where you choose a select number of channels for your own plan. The "Pick 5" package costs C$12.50, while the "Pick 10" package costs C$22.50 monthly. And the "Pick 15" package costs C$30 monthly.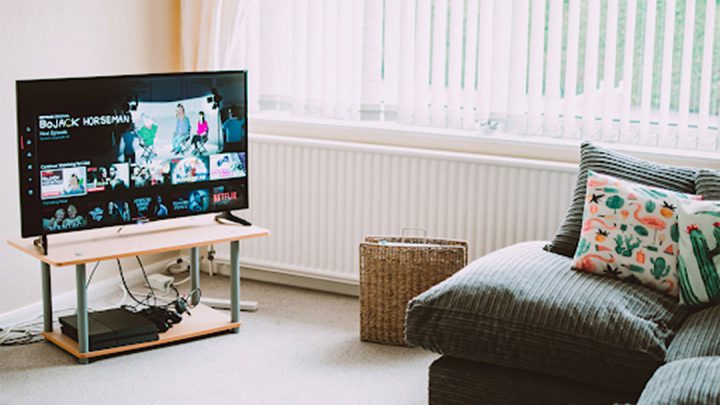 Ikonek
Ikonek is an internet, hard-wired phone, and cable TV service provider with extensive coverage in urban and rural Quebec.
Customers can choose to receive their Ikonek Service via satellite or LTE technology.
Ikonek's various TV packages feature over 225 HD quality and visual clarity channels. And Ikonek customers are never asked or pressured into signing contracts or service obligations.
Ikonek features some of the most competitive prices on the market relative to its services. And customers who request TV services will qualify for free HD installation services and an HD receptor.
Ikonek advertises its "Illimited TV Package" as the best TV package on the current market. Its Illimited TV package features over 56 domestic and American channels in English and Francophone.
These channels include:
Yoopa
Evasion
Vrak
Addik TV
Makeful
OLN
BBC
CNBC
MAV TV
5-channel CTV package
The Illimited TV package costs C$25 per month. Customers can also customize their Illimited package to include ten preferred Francophone channels for C$22 monthly or 10 English channels for C$25 per month.
Ikonek also has a "Small TV Package" that features 65 domestic and American channels and two complimentary pay-per-view movies for C$67 monthly.
Videotron
Videotron is a well-known telecommunication service provider in Quebec offering internet, mobility, and TV services to subscribers.
Videotron's property TV service technology is called "Helix TV."
Helix TV offers subscribers a voice command module service that understands English and French. Videotron's So, you can easily find your favorite local, domestic, or American TV shows via voice command without even using your TV remote.
Every Helix TV package comes with a basic selection of 23 channels that include progressive additions with more expensive plans.
The most affordable Helix TV plan is C$74. It comes with 23 basic channels and five more channels you can choose from, including:
Addik TV
Max
LCN
Cine Pop
Videotron's TV packages come with parental control services, Kid Zone TV shows, and sports programming.
Shaw
Shaw TV is one of the most extensive internet, cable TV, pay-per-view, and streaming service providers in Canada. Shaw provides extensive and comprehensive service and coverage throughout the country.
While Shaw does have some rather expensive premium plans, the company also offers very affordable TV-only packages to its customers.
Customers can receive their content via LTE or satellite services. Shaw has one of the largest libraries of TV shows, films, and related entertainment on its streaming services.
Shaw's self-styled "Total TV" service offers the latest and most popular domestic, American, and international TV shows, films, lifestyle, news information, sports, family, and kids-themed entertainment in the country.
Customers receive a TV player with 4K clarity and voice-activated TV remotes.
The Fibre +300 Internet and TV bundle plan offered by Shaw comes 114 channels and comes with a two-year contract. It costs C$150 monthly. Shaw also offers a $200 bill credit that mitigates the plan's cost for subscribers.
Shaw offers an affordable "Limited TV" package for subscribers who are only looking for a TV plan. The Limited TV package features over 20 channels that you can choose from. This plan only costs C$25 per month.
The Pick and Pay option allows subscribers to choose their TV package plan by adding as many channels to their plan as preferred. The plans start at just C$4 per month.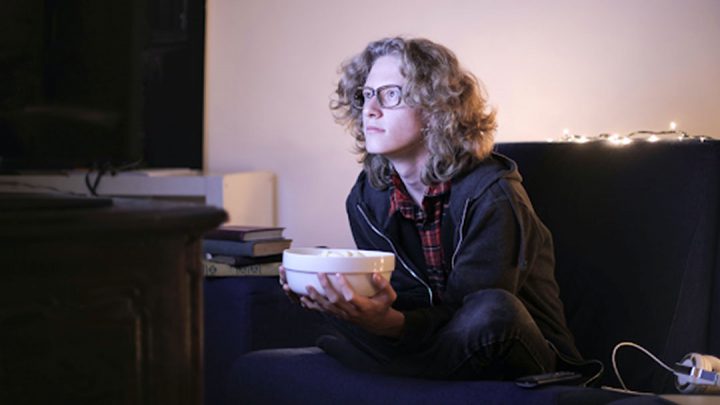 Axion
Axion is a Quebec-based internet, home phone, and TV service provider. Axion offers affordable subscription prices to subscribers interested in building their own customizable plans.
Instead of presenting customers with predetermined TV plan packages, all of Axion's TV packages are a la carte. Axion subscribers can build their plans based on channel or channel theme preferences.
You can choose your own theme-based packages and additional channels at affordable prices.
Basic Axion channels cost C$0.99 to C$2.99 per month, with adult-themed channels costing C$11.95 per month.
The Tele-Max-themed TV channels packages available on Axion cost C$6 to CS14.50 per month.
You can also choose from theme-based TV package lineups like Family, Sports, Culture and Adventure, Super Stations, News, and more at prices ranging from C$4 to C$25 per month.
Explore the most affordable selection of TV and internet bundling services at VMedia.
Related:VMedia TV and Internet Bundling Prices and Plans