There are many options when it comes to TV service providers in Ontario, Canada. However, the five best ones are VMedia, Rogers, Bell, Cogeco, Shaw, and Telus. All five of these providers offer different packages and rates, so it's essential to do your research before deciding on one.
Depending on what package you are looking for, you might be able to get all your favorite channels, shows, movies, and other media for one low price. If you're looking for the highest quality service and tech support, such as HD remote control and tech support via phone or email twenty-four hours a day, seven days a week, then we hope that you use this handy list to find the best provider for you.
VMedia offers great TV service across Ontario, give them a call today to take advantage of their limited-time deals.
VMedia
VMedia Inc. was founded in 2013 and is a Canadian telecommunications company that provides high speed internet, IPTV, home phone and home security services. Headquartered in Toronto, Ontario, we have a growing customer base coast to coast across Canada.
VMedia is the only independent TV provider in Canada.
This is different when compared to Bell Canada or Rogers Communications which do not own them.
Furthermore, we give our customers the freedom to choose innovative and affordable TV services.
VMedia is the first company to offer all unlimited internet packages, a low-cost "Skinny" TV plan, "a-la-carte" TV channels, VCloud scroll-back TV — and importantly, TV as a live streaming app, which revolutionizes how Canadians watch video content.
VMedia offers the most popular TV package, Premium Basic, which includes all the channels you need. Furthermore, it keeps getting better with the addition of Premium Flex! Choose from one of four variations: Premium Classic, Premium Sports, Premium Family, or Premium Lifestyle. And packages start as low as 27.97 for new customers.
VMedia is a leader in live and on demand streaming TV with deep expertise and a track record of innovation in streaming technology. We are also known for "build your own", low cost affordable TV packages so you can customize your channel line up and only pay for the channels you watch.
We offer innovative TV features not found on all the others – especially traditional cable.
We offer TV viewers low-priced TV packages, and more choice and flexibility so you can 'build your own' TV lineup and pay for the channels you watch. We carry over 400 channels, including all the popular channels you want in movies, sports, news, entertainment, lifestyle, comedy, kids, educational, as well as an extensive list of multicultural channels.
Some Examples of our TV Offerings
Premium Flex TV, with over 60 great channels, is our most popular TV package and comes with a special TV offer. Select from four themes; Classic, Sports, Family or Lifestyle for your channel lineup.
TheSkinny is our lowest priced, starter package – only $24.95/month and includes all major Canadian and US networks.
Our Basic TV package includes everything in TheSkinny plus popular specialty channels like CP24, TSN, MuchMusic, E!, and more.
Our Grand Premium TV package features an extensive list of over 100 channels, for the 'big' TV viewing experience. Everything you want to watch.
VMedia makes it easy to customize your TV lineup. Add or remove channels at any time in your My Account. Check out all our TV packages and options here.
VMedia's innovative TV service offers live and on demand streaming TV, and your TV service is delivered over your home internet connection instead of cable or satellite. Because VMedia TV is delivered over the internet, this allows us to provide our subscribers with cool TV viewing features such as Pause & Resume TV, Look Back TV, Restart TV, and so much more.
Eastlink
Eastlink is a TV provider in Ontario, Canada. They provide many different packages and rates, making it vital for you to research before deciding on one. There are many other package options from Eastlink, but some of their best ones offer the following:
Eastlink TV Provider offers packages starting at $25/month before equipment fees.
Sports Packs
Pay-per-view options
Some other benefits of Eastlink are that they have a Canadian base customer service center open mon-sat across various times. They also offer bundle deals, innovative smart home features, and movies on demand.
Some things to consider before choosing Eastlink are, as a traditional cable TV provider, they don't offer any innovative features, and are only available in northern Ontario and some areas in the Maritimes.
Related: Scandalous CRTC Decision Calls for Change at the Top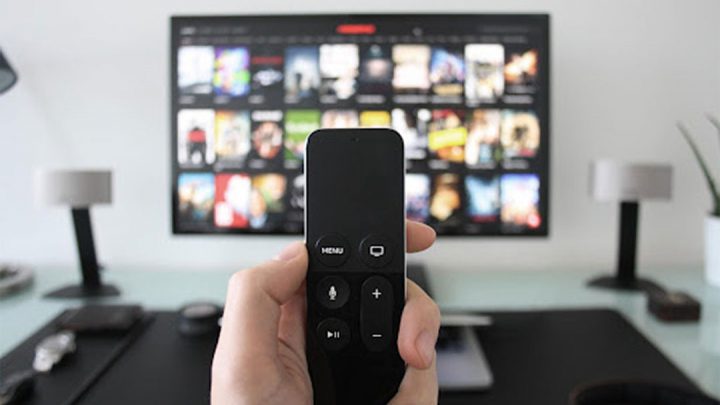 Bell Canada TV
Bell Canada TV provides customers with affordable TV packages, including some packages for businesses in Ontario, Canada. They also provide you with excellent customer service and excellent HD channels for your viewing pleasure.
Bell Canada TV service Provider offers Fibe TV service technology. Fibe networks are the latest technology for TV service providers and offer unbeatable HD picture quality, crystal clear sound, and reliability.
Some of the best Bell Canada TV deals include:
The Good level package is a great deal for those just starting out with TV services and includes popular channels like History, SN, A&E, and CBC.
Packages start at 69.45 per month. However, with the premium Fibe technology, you can't beat the picture quality.
Cogeco
Cogeco is an Ontario Canada-based TV provider that offers amazing customer service features. With Cogeco TV, customers can speak with a live representative seven days a week.
Cogeco offers not only TV services but bundles with phone and internet services. While what they offer is limited, they excel with their customer service and quality TV packages.
EPICO packages through Cogeco offer you all of the entertainment that you want and more. With more than fifty channels, you'll never run out of things to watch, and twenty of those are customizable to ensure you get all your favorites.
Related: Friends: The Reunion
With packages as low as 20/month, it's a great TV Service provider.
Cogeco is a premium cable provider, with good TV packages and good CX service. Customers should be aware premium comes with higher TV package costs. When compared to VMEDIA they also lack some of our more advanced features.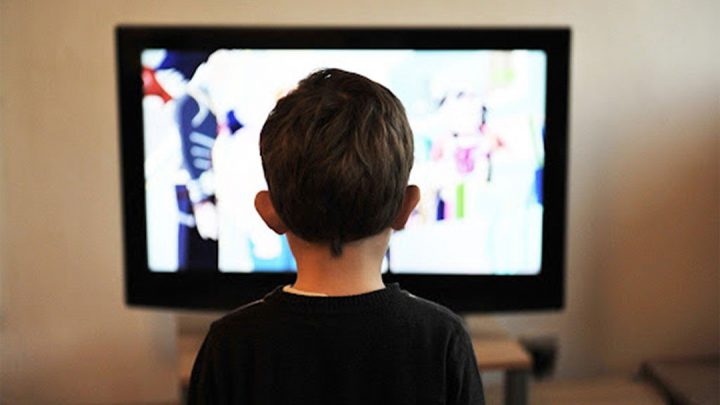 Shaw Communications
Shaw Communications TV service provider is one of the best in Ontario, Canada. With many different packages and rates, it's essential for customers to check out the different plans and bundles before deciding on one. One of Shaw Communications' offers a one-of-a-kind TV experience that seamlessly blends all of your streaming platforms with your TV subscription.
Shaw Communications TV service offers voice search options and other cool tech features. Shaw TV service providers also offer On Demand movies, channel add on's, multi-screen viewing, and more.
Shaw Communications brings modern TV technology but with more expensive TV packages compared to the competition. Shaw is also in the process of being acquired – customers should be aware of the the potential ramifications to their service this will bring.
Best Service for: Customers who value new and exciting technology.
Best TV Service Providers in Ontario Canada – Final Thoughts
TV service providers are all about customer service. From live chat to phone support, the best TV providers offer their customers a wide range of different options. Whether you're looking for premium HD picture quality or just want some primary channels, there's something out there on this list that will work with your needs and budget. With so many great offers available in Canada, finding one company that suits your specific requirements can be challenging, but don't worry!
If you're looking for an independent TV provider that offers innovative, affordable services, then VMedia is the company for you! They provide all unlimited internet packages, a low-cost "Skinny" TV plan, and on-demand movies.
Furthermore, they were the first to offer live streaming tv as an app that will revolutionize how Canadians watch video content. With their vast range of service bundles starting at 27.97 per month, there's no better time than now to join them in changing the way we view television with VMedia!
Call VMedia today to start having the best TV service in Canada!