Since 1952, when the first TV stations were broadcast in Montreal and Toronto, quality television has been a significant part of Canadian lives. TV service providers typically aim their content to a wide North American audience; however, the government ensures there is ample Canadian content by requiring 50% of daily TV shows and movies to be written, presented, or produced (at least partly) by Canadians.
There's a variety of TV service providers in Ottawa—choosing the right provider for you can be difficult. We'll discuss the five best TV service providers in Ottawa and look at their services, pricing, and more!
Related: 5 Best TV Service Providers in Ontario
1. VMedia TV
VMedia (our top pick for the best TV service provider in Ottawa) is a pioneer in IPTV technology and live streaming. Offering over 200 channels and a la carte and build-your-own packages, VMedia makes it easy to customize your channel lineup with low-cost packages—you only pay for the channels you watch!
You can watch VMedia TC with the VBox, or stream their content with any streaming device by downloading VMedia's TV app on iOS, Apple TV, Android TV, Roku, or Amazon Fire. You'll find all of the hit movies, top shows, exciting sports, latest news, and more.
VMedia TV: Service Offerings
VMedia TV offers various packages for your viewing preferences. The most popular plan, Premium Basic, includes all of the major US and Canadian networks.
The Premium Flex package is available for more specialized viewing. This package has four theme options: Family, Classic, Sport, and Lifestyle.
The Grand Premium Package is the ultimate TV package, offering over 100 channels. On the other hand, you have the Skinny package, which is ideal for viewers who know exactly what they do (and don't) want to watch.
You can enjoy mobile viewing with VMedia TB through supported apps like CNN, A&E, TSH GO, CTV GO, WWE, Crave, RDS GO, Discovery GO, and Sportsnet.
You can watch VMedia TV in French and English.
VMedia's pricing starts at $24.95 per month for the Skinny package. They also frequently run special offers, so be sure to keep an eye out for them!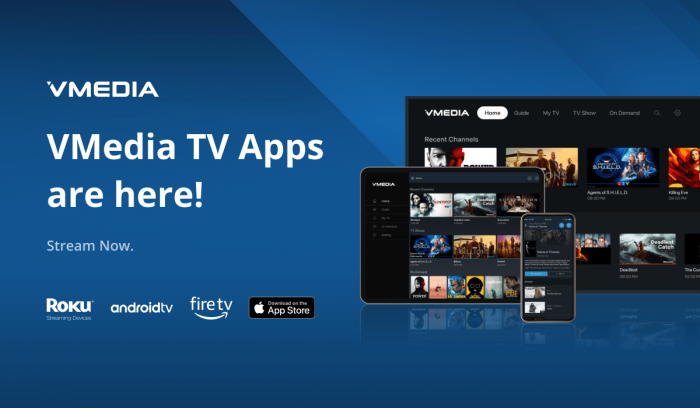 2. EPICO
You've probably heard of Cogeco—the company is the second largest cable provider in Ontario. Founded by Henri Audet in 1957, Cogeco made a name for itself in the telecom industry by offering TV, internet, and phone services to businesses and homes in Canada and the US through Atlantic Broadband. Recently, the company launched EPICO, changing the way Canadians watch TV.
EPICO: Service Offerings
You can access many channels and over 1,000 apps from a single interface without changing inputs.
You can cast your videos, music, and photos directly to your TV.
You can watch cloud recordings in 4K or HD on any of your devices.
You can watch any recording offline by downloading them with EPICO's mobile app.
You can easily create profiles for each family member. What's more is that you can combine those profiles to find the perfect show to watch together.
The EPICO remote recognizes voice commands.
Their wireless 4K Cloud PVR is included.
Unlimited internet means worry-free streaming.
Installation is simple using EPICO's step-by-step guide.
EPICO's most basic TV package starts at $120 per month; however, that price includes their unlimited internet service.
Related: 5 Best TV Service Providers in Quebec
3. SimplTV
SimplTV by Coextro is an exclusive TV service that uses the Skinny Basic TV app to stream local, live, and broadcast stations on any device. This service offers access to 17 channels, including CITY, CTV, and CBC. One of our favorite SimplTV features is the ability to pause live TV. This service is exclusive to Coextro customers and available without charge to GTA residents.
Coextro customers get access to this TV service with no extra charge, making it a great deal—if you're already a Coextro customer or are planning to switch broadband providers already. While you only get access to 17 channels, you can watch, pause, and resume them from any device.
SimplTV: Service Offerings
You can watch SimplTV channels on the devices you already own.
This TV service is compatible with Roku, web apps, and most Android and iOS devices.
You get access to 17 live broadcast channels, including the major US and Canadian TV networks.
SimplTV is completely free; however, you must be a Coextro internet customer to gain access to this TV service.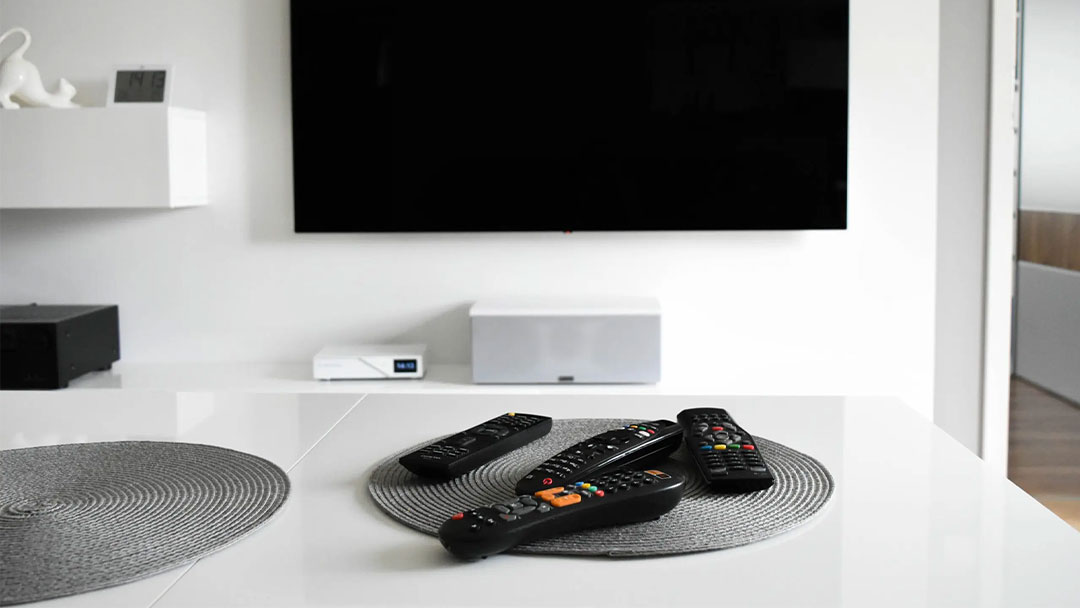 4. Shaw Communications
If you live in Ottawa, you likely know Shaw Communications—the company is a large and well-known TV service provider. For that reason, we won't go quite as in-depth about Shaw as we did with the top three services on this list.
Shaw Communications offers various packages and rates and can bundle all of your favorite streaming platform subscriptions with your TV service. Shaw offers on-demand movies, multi-screen viewing, channel add-ons, voice search options, and more.
The company's TV packages start at $30 per month, but it has many options to choose from if you wish to upgrade the service.
Most Canadians know about Shaw—the company has some of the most extensive reach in the country. It's a popular cable TV, pay-per-view, streaming, and internet service provider in Canada that offers extensive and comprehensive services in the area.
Most of Shaw's TV plans are premium (read: expensive). Still, the company does offer a few TV-only packages with an extensive library of TV shows and movies through its streaming services.
The company's "Total TV" package comes with the most popular CA, US, and international TV shows, movies, and sports. Shaw's Fiber and TV bundle features 114 of the top channels but comes at a price of $150 per month and a two-year contract.
However, Shaw offers a "Limited TV" plan that comes with around 20 channels, including:
This limited plan costs $25 per month. Shaw also offers a "Pick and Pay" plan that allows customers to add which channels they want to see, starting at $4 per month—however, adding channels adds up quickly.
5. Bell Canada Fibe TV
Similar to Shaw Communications, Bell Canada Fibe TV is a well-known TV service provider in Ottawa. Known for having exceptional customer service and a large selection of HD channels, the company's Fibe TV service is as popular as ever. Fibe TV offers high-quality picture, sound, and reliability.
Fibe TV services start at $69.45 per month, making it a pricey option for a TV service; however, the picture quality is near perfect.
6. Ikonek
Ikonek provides cable TV, internet, and phone services throughout Canada, including the Ottawa region. The company uses both LTE and satellite for its services.
The company offers a variety of TV packages with hundreds of HD channels without service obligations or long-term contracts. Ikonek does great with competitive pricing in the Ottawa market for the services it provides and gives its television customers a free HD receptor and installation.
Ikonek's "Illimated" package is a popular choice for light viewers. It comes with 56 US and CA channels, including:
Addik TV

Vrak

Makeful

BBC

CNBC

CTV

MAV TV

Yoopa

OLN

Evasion
This plan starts at $25 per month, making it one of the lowest-priced options in Ottawa. And for an additional $25 per month, customers can choose ten channels to add to the package.
Ikonek's other TV plans range from $80 to $105 per month and include between 70 and 101 channels.
Related: Best TV Providers in Quebec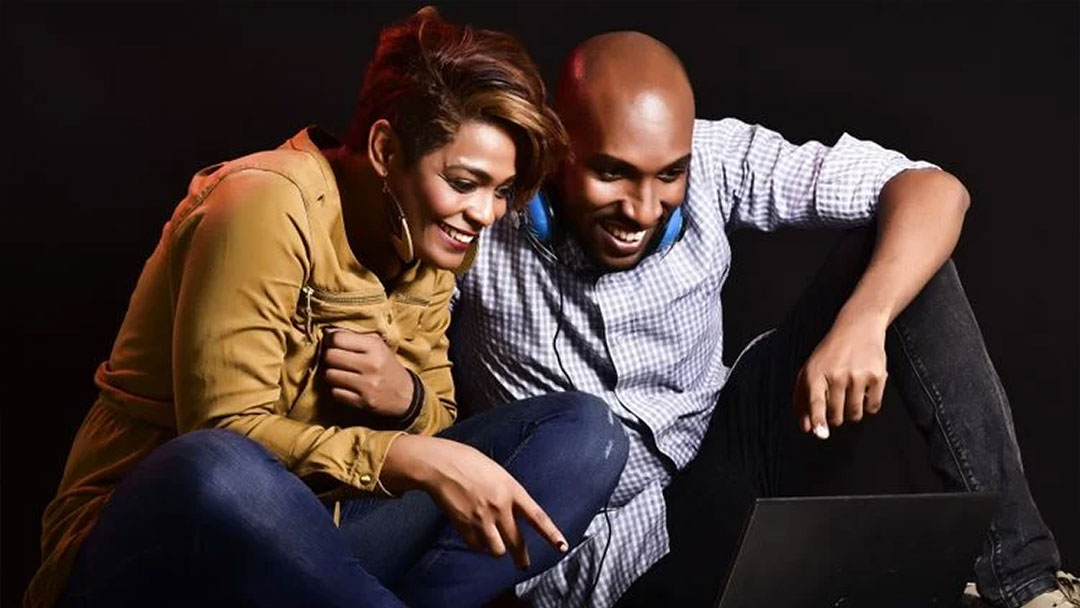 7. Videotron
Videotron is also a well-known TV service provider throughout Ottawa and Canada. In addition, the company offers internet, mobile phone, and TV subscription plans to its customers.
The company's TV service, Helix TV, uses voice command technology that understands both English and French so that subscribers can easily find their favorite shows without picking up a remote.
Each TV package starts with 23 basic channels and includes:
Canadian general-interest networks

Indigo access

Pay-per-view service
The lowest-priced plan starts at $74 per month and includes 23 channels plus five that customers can choose. After that, the plans progressively get more expensive as you add more channels.
All of the company's Helix TV packages come with Kid Zone TV, sports networks, and parental controls.
8. ZiD Internet
ZiD Internet is a DSL and cable TV service provider in Canada that serves the Ottawa area. The company operates independently and is becoming known for offering TV plans without long-term contracts or hidden fees.
The company offers its customers free modem rentals to help further reduce their monthly costs. While not too well-known yet, ZiD Internet does have numerous positive reviews from its customers regarding its TV packages and customer support.
While ZiD Internet offers various TV service packages, the "Sinterix" packages are the company's most popular. Like most other Ottawa TV providers, the company also offers a basic, affordable plan—the "Skinny Package." It starts at $25 per month and includes 43+ channels, including US, CA, news, and weather channels like:
AMI TV

CBD

CTV Ottawa

CTV Montreal

CTV2

City

Bounce

ICI

WCAX

Tele-Quebec
The next step up—the "Loaded Package"—includes those 43 channels and 40+ additional premium ones for $47.50 per month.
ZiD Internet also offers a "Pick Channel" pack, allowing customers to choose which channels they want. The three options include "Pick 5," "Pick 10," and "Pick 15." The respective prices for these TV service packages are $12.50, $22.50, and $30 monthly.
Related: Best TV Providers in Ontario
What to Consider When Choosing a TV Service Provider in Ottawa
Each TV service provider is different and comes with unique pros and cons. You'll want to consider pricing, customer service, available channels, service quality, etc.
VMedia checks all of the boxes. From the starter package beginning at $24.95 a month to the more comprehensive plans featuring over a hundred of the most popular US and CA channels, you'll find the right TV service for you and your household.
Find the right VMedia TV plan today—No contracts, no hidden fees, no nonsense.
Related: Best TV & Internet Bundles in Canada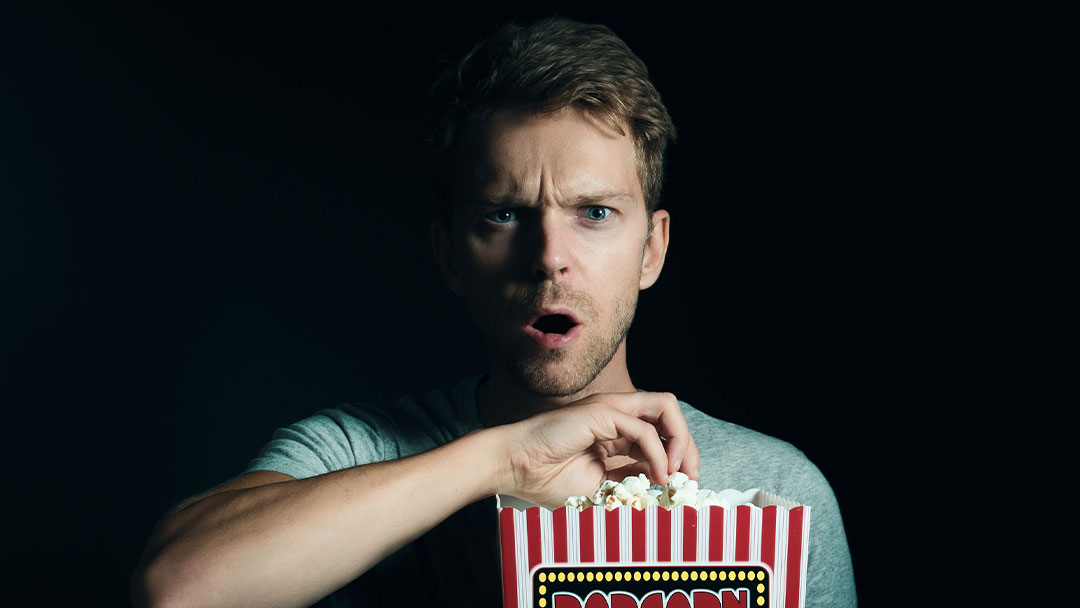 Ready to Make the Switch?
If you're ready to start watching better television with the best TV service provider in Ottawa, don't skip out on VMedia TV. We're the only independent TV service provider in Canada, giving you an innovative and affordable television service based on your preferences. Ready to make the switch? Check out our TV packages! Don't see the perfect option for your household? UChoose has you covered—Select the channels you want and only pay for what you know you and your family will watch!