There are many high-speed internet providers in Canada to choose from, but not all provide the same quality. This is why it's crucial to find out which one will suit your needs best. Below, our team of trusted internet experts will explore some of the top choices for high-speed internet service in Canada: TELUS, Rogers, Bell, Cogeco Communications, and VMedia.
These providers offer a variety of services, including cable TV and phone packages and High-Speed Internet services. They are also available in different locations with different prices based on internet speed type so make sure you do your research before choosing a provider!
If you'd like to learn even more essential information regarding your best options for high-speed internet, TV streaming, and more, please don't hesitate to call us today or sign up online to learn about our services. Also, consider reading through our wide selection of other expertly written resources covering top-rated TV shows, special offers, and easy how-to instruction guides.
Canada's Top Five High-Speed Internet Providers
Internet is a critical component in most people's daily lives, thanks to our reliance on social media, easy-to-access information on all possible topics, and much more. Most of us can't even imagine what life would be like if we didn't have access to the internet through a quick and affordable internet service provider (ISP)!
However, with so many ISPs to choose from, it can be challenging to know where you should start looking first. To make the process easier for yourself going forward, consider starting with the top five providers below to get access to the best in terms of affordable, high-speed internet deals.
1. VMedia
Because internet access is so essential for many of us- especially when it comes to high-speed internet- it's natural to want the best from your ISP. Thankfully, that's where VMedia is proud to take center stage and is why they are the top choice of internet service providers on our list.
VMedia is a fast and reliable internet provider in Canada created and run by a bunch of innovative engineers, software developers, and content industry veterans who love TV, movies, and the internet. Its mission is to provide Canadian citizens with the best possible TV and internet experience through the use of continually-improved technology, top-quality customer service, and much more. They proudly offer a variety of speeds, all in unlimited plans at the lowest rates throughout Canada.
VMedia offers a wide range of specialized internet plans and packages depending on your needs. For example, they provide digital TV packages that include all major Canadian TV channels and VMedia's internet service for an additional cost. At the moment, their Premium Flex Plan is available for 50% off for the first six months, and their Grand Premium Plan is free for the first month of service!
VMedia also offers internet plans for families with multiple devices at a low monthly price. Unlimited data means you'll be able to surf the web guilt-free!
With so many affordable and quality options, it's hard to find a provider that can top VMedia. And with plans starting under thirty-five dollars a month, it's easy to see why VMedia is a Canadian favorite.
Related: CRTC is Failing Canadians and its Time for the Government to Step In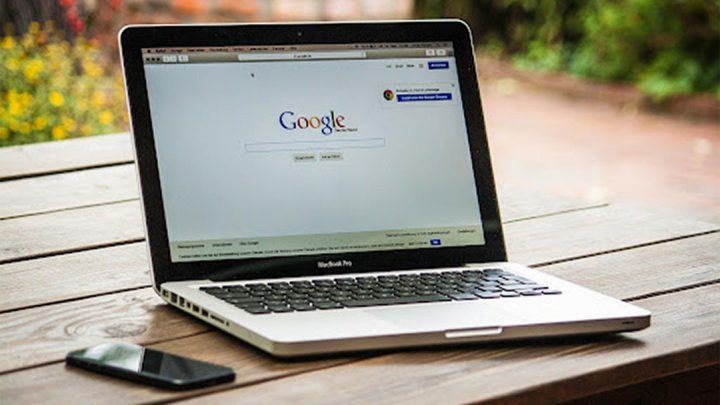 2. TELUS
TELUS internet service is one of the fastest networks in Canada. It offers up to 1,500 Mbps download speeds and up to 940 Mbps upload speeds.
They also have seasonal savings that can get you connected faster. TELUS is known for its community involvement and gives back to the community by providing discounted rates for low-income families and free phones and services to children within the foster-care system.
TELUS high-speed internet comes with a variety of package options, as well as the option to add their premium TV service for an additional cost. However, all of their services are through fiber optic delivery, so you know you are getting the fastest speeds you can buy.
Are you and your family currently searching for an affordable, top-quality TV and internet service provider that can offer access to all of your favorite channels without breaking the bank? Please consider contacting our internet experts at VMedia today to learn about our range of specialty services!
3. Primus Internet Services
Primus is an internet service provider that delivers high-speed fiber-optic internet alongside a wide range of other quality services throughout Canada. Primus proudly offers unlimited usage, including download and upload. With download speeds up to 1 Gbps, you'll be able to enjoy fast internet, perfect for games, movies, and music.
However, Primus offers more than just internet services; they also offer to host packages for companies looking for their own website or web-based software. This makes Primus a major provider of top-quality business solutions that help support unique operations throughout much of the country.
Primus provides two different types of services: home internet and business internet. Home internet includes 24/7 Canadian technical support; no monthly usage limits so consumers can be sure they're getting the best support and value for a quality price.
The experts at Primus are dedicated to ensuring people receive only the best when it comes to their customer experience, so they go the extra mile to ensure everyone they work with is equipped with all of the various tools and services they need to succeed.
Related: The Billion Dollar Glass of Beer
4. Bell Canada
With internet plans as low as $49.95 a month, it's easy to see why Bell Canada is a prime choice for your High-Speed internet needs. They also serve as one of the fastest internet providers to many customers within Ontario and are well known within the province for providing specialized plans that offer download speeds that can exceed 1 and 1.5 GBPS.
They also have a wide variety of other plans to fit different budgets and internet speed needs, so they're a fantastic option for those looking to fully customize their online experience to meet specific budget and performance requirements.
Bell Communications also offers cable, phone, and high-speed internet services in many other parts of Canada besides Ontario. Their specialized TV service allows eager consumers to get all of their internet and TV-watching needs met by a single provider. Additionally, their fiber optic network delivers the fastest speeds possible and makes streaming all your favorite shows more accessible than ever.
Earlier in 2022, PCMag officially crowned Bell the Best Gaming ISP for Canada, despite the intense competition it receives from local-based internet service providers. It's a top-rated service in more rural areas of Ontario, thanks to the company's fixed wireless capabilities that can succeed where many other ISPs can't.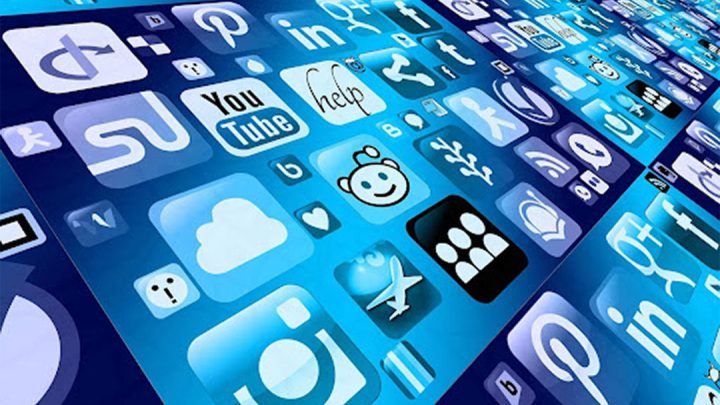 5. Cogeco Internet
Cogeco is a Canadian telecommunications company that offers internet services across the country. They offer speeds of up to 1 Gbps, which is perfect for streaming movies and music, gaming, and more. Cogeco also offers bundle options that include cable TV and phone services. This makes it easy to get all of your needs in one place without having to spend extra on separate plans for your various entertainment and communication services.
Both businesses and houses will enjoy Cogeco's fiber-optic network that delivers some of the fastest speeds possible. This means you'll be able to enjoy your favorite shows and movies without any buffering or lag time. They also offer 24/7 Canadian technical support, so you can always get help when you need it.
What is Good Internet Service?
What qualifies as "good internet service" mainly depends on where you live, what's available, and the kind of overall internet access you require to support your work and entertainment needs. When it comes to the basics of good internet performance, people typically need to consider a few different factors, including upload speed, download speed, and price. Good internet service should ideally provide at least adequate upload and download speeds at an acceptable rate that doesn't exceed a consumer's budget.
Sadly, there isn't a unanimous, one-size-fits-all definition for good internet service. To find the best ISP with options that can meet your unique internet needs, you'll have to research what services are available in your area and what local companies are charging. You'll likely have more access to better-quality ISPs if you live in more highly-populated, urban areas. However, you may have access to a few quality options if you live in a more rural community.
What Should You Look For in an Internet Service Provider?
There is a lot of overlap in what makes a good internet service and what consumers should actively search for when searching for an internet service provider, especially regarding speed, prices, plans, and availability. That said, there is a massive range of other factors that people should also consider before choosing to sign on with a particular ISP, especially if their services require signing a long-term contract.
Some of the essential elements for people to consider include equipment and installation costs, monthly fees, customer satisfaction rankings with the company's services, data caps, and overage fees. Once you've found a list of quality ISPs that provide services in your areas, do some digging to compare this essential information and see who's offering the best services for the lowest prices. In general, it's also a great idea to look for internet service providers that provide quality service bundles.
Taking this kind of approach to selecting an ISP can help people save a lot of money on their internet bills over the long run. And the addition of service bundles can also drastically lower the amount people have to pay for other essential services, including their phone, TV, and even home security services.
How Bundling Can Lower Your Rates
One of the best ways to save money on your internet and TV bill is to bundle them together as part of a package. For example, if you want to watch TV from networks like CBC, Food Network, and others, all you need is an internet connection and a TV with access. Some providers like VMedia allow you to stream on any device.
Bundling can also help you lower your rates in other ways. You can also get both bundled together for one low monthly price. For example, many providers offer discounts when you sign up for 12 months at a time. Others even offer bundling for three or six months at a time, so it's easy to know what will work for you.
Related: Scandalous CRTC Decision Calls for Change at the Top
Best Internet Providers in Canada: Final Thoughts
VMedia is a Canadian telecommunications company that offers top-quality internet services across Canada. They offer high-speed internet services, which are perfect for streaming movies and music, gaming, and more. VMedia also offers bundle options that include cable TV and phone services. This makes it easy to get all of your needs in one place.
Houses and apartment residences will enjoy VMedia's network that delivers the fastest speeds possible. Operating on a significant network means you'll be able to enjoy your favorite shows and movies without any buffering. We're proud to offer some of the best internet and TV services available throughout Canada, and for a price you'll have a hard time finding anywhere else, so call today to take advantage of our deals!
Are you eager to start surfing the internet at high speeds and for a low cost with top-of-the-line tech from our team of trusted experts at VMedia? Contact us today at +1-855-333-8269 to take advantage of our range of exceptional deals designed to meet your unique needs!