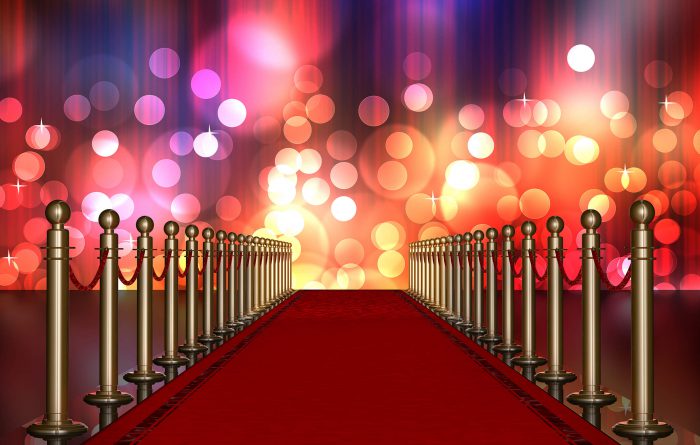 Sadly, the award show season has essentially drawn to a close for 2022 throughout North America after an exciting year of surprising nominations and unprecedented celebrity smackdowns. With so much excitement having taken place at the various award shows in early 2022, many people are eagerly awaiting news on what's to come in 2023. In the article below, our specialized team of entertainment experts at VMedia thought it might be helpful to list some of the top awards shows you'll want to stay tuned for over the next year. We'll also take a brief glance back at some of the best award show moments in 2022!
Please keep reading to learn more, and also consider reading through our wide selection of other expertly written resources on the VMedia blog! We cover many essential topics, from TV and entertainment news to top-quality guides on getting the most out of your internet.
Related: Friends: The Reunion – Only on Crave
The 2023 Award Shows You Don't Want to Miss!
While we'll have to wait nearly a full year to see what happens for sure at each of the following award shows, that doesn't mean we can't start getting excited now and speculating on all of the things to come! Below, we'll explore some of the key shows you'll want to mark on your calendar for the coming year and talk about some of what made this year's award shows so memorable!
1. The Oscars, Live from the Red Carpet
2023 will mark the celebration of the 95th Oscars, and many people are already eagerly awaiting the upcoming nominations set to be released on January 24th of next year. The nominations will be followed soon after by the lavish Red Carpet ceremony at Los Angeles' Dolby Theatre on Sunday, March 12th.
After the powerful drama that occurred at this year's 94th Oscars ceremony, it's only natural for people to wonder what will go down next year. For those of you who don't know about the "slap heard around the world," renowned actor Will Smith summarily marched on stage to smack actor and stand-up comedian Chris Rock after the latter made an unscripted joke about Jada Smith's appearance due to her alopecia. Interestingly enough, this was followed by Will Smith winning the title of Best Actor.
After an event like that, it isn't easy to imagine how next year's Oscars will measure up in comparison.
Related: Watch Oprah's interview with Prince Harry and Meghan on VMedia
2. The Juno (Gold Leaf) Awards
Also known as the Gold Leaf Awards, Canada's beloved Juno Award ceremony was held for the first time in-person after three long years to celebrate the success of the nation's best musical talent. Essentially the Grammies of the North, the award ceremony was held in Toronto at the outdoor Budweiser Stage and featured a range of fantastic performances from Avril Lavigne, Mustafa, Arcade Fire, and Arkells.
JUNOS on CBC Music recently announced that the 2023 Juno Awards will again take place in Edmonton after two decades. The awards themselves will serve as the grand finale for a week full of musical festivities to commemorate the 52nd anniversary of Canada's largest music celebration.
Are you ready to change your TV, phone, or internet service provider but aren't sure which company can offer the best options to meet your family's unique needs? Please consider contacting our team of experts at VMedia today to learn about everything we can do to help!
3. The Independent Spirit Awards Ceremony
The Independent Spirit Awards- often referred to as just the Spirit Awards- is a significant event dedicated to celebrating the accomplishments of renowned independent filmmakers who have captivated audiences with their creations over the previous year. The 37th Spirit Awards ceremony was presented on March 6th from the gorgeous Santa Monica Pier in California and was proudly hosted by Megan Mullally and Nick Offerman.
Not much is currently known about the plans for the 38th Spirit Awards set to occur in 2023, but the event is traditionally held the Saturday before the Academy Awards. This year's timing was a bit off. Still, many anticipate that the event may be moving back to its regular date and timeslot now that it's once again featured an in-person celebration after having to move onto a virtual platform in 2021.
2022 Independent Spirit Awards winners
4. The Canadian Screen Awards
The 2022 Canadian Screen Awards ceremony aired on Sunday, April 10th, to honor the nation's most outstanding achievements in film, television, and digital media over the previous year. This year was the 10th anniversary of the awards and sadly had to be staged as a pre-taped virtual event rather than a live award show due to the continuing issues related to the COVID-19 pandemic in Canada.
Much like the Spirit Awards discussed above, not much information is currently available regarding the 2023 celebration of the Canadian Screen Awards. Countless movie and TV fans are eagerly awaiting news regarding prospective nominees based on the performance of this year's most popular shows and movies. People are also holding out hope that the event will once again occur live.
The 2022 Canadian Screen Awards winners
Related: 5 Best TV Service Providers in Montreal Canada
Don't Miss the Top Award Shows of 2023, Enjoy All The Content You Love With VMedia!
Suppose you're eagerly anticipating the upcoming award shows of 2023. In that case, it's essential that you're connected with a top-quality TV service provider that can give you access to all of the events you'll be looking forward to throughout the rest of this year! VMedia is proud to offer our consumers some of the best television, internet, and phone services available for a fantastic price, so consider signing up with us today to access each of the above shows and take advantage of our one-month free TV offer!
Choosing between all of the outstanding internet, TV, phone, and home security service providers on the market can be a challenge. Thankfully, our trusted experts at VMedia are here to clearly explain why our services are the best in the business, so consider reaching out to us today to learn about what we can do for you!