The pandemic made video calls so necessary that the number of internet users who make online voice and video calls rose in 2020 compared to 2018. Among the video platforms that made this shift possible, Zoom stands out the most as it is the most widely used.
If you need to participate in calls, you want to ensure you have the best internet speed for Zoom. After all, distorted visuals, broken connections, and lags not only make the experience painful, but they can also create a bad impression for others.
But just how strong of an internet connection do you need? Keep reading to learn what speeds you need for Zoom and how you can improve yours.
Related: Best Internet Plans for Streaming TV Shows and Movies
What Is The Best Internet Speed For Zoom?
Zoom automatically adjusts itself so it can provide the best experience possible with the internet speeds you have. It does this for Wi-Fi and wired networks, as well as 3/4/5G. So, Zoom will work in many cases at many different internet speeds.
However, there are minimums for the program to work. This means that you'll need to meet these minimums to have any type of experience on Zoom. In addition, these are only minimum requirements. If you only just barely meet these recommendations, you will not have the best call experience. If you want to be able to participate in a higher-quality experience, you'll want to go with the recommendations for higher-quality calls.
When considering the best speeds for Zoom, you'll need to think about how you are using the program. The speeds required for participating in meetings or as a webinar panellist differ from those needed by webinar attendees.
Want to enjoy our innovative TV service too? With VMedia Internet, you can do that! Learn more about our TV services and how they fit with our Internet plans!
For Meetings and Webinar Panelists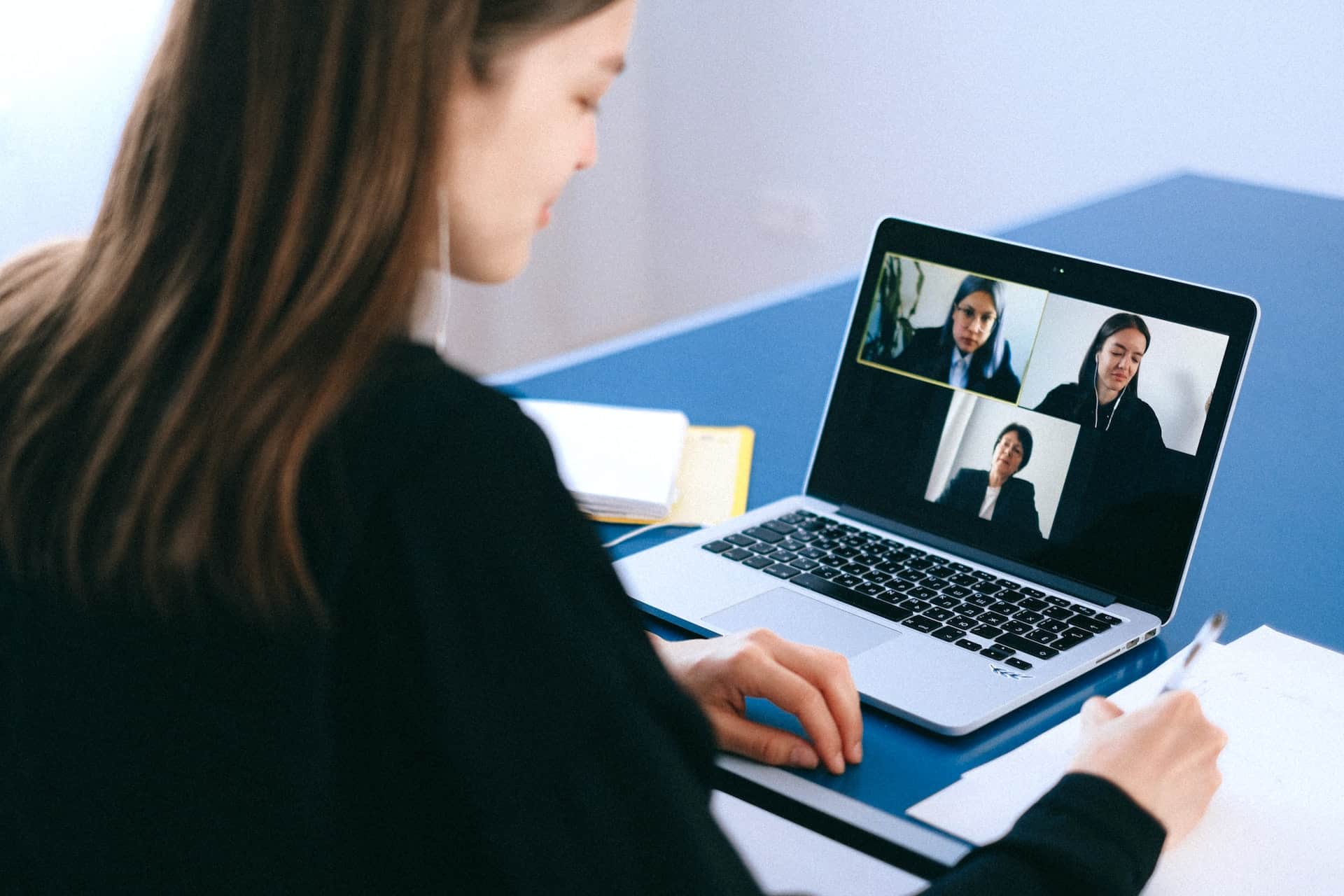 Most people use Zoom to take part in group and 1:1 video calls. These types of calls would fall under this category. The following requirements and recommendations are for both upload and download speeds.
If you are participating in a 1:1 video call, you'll need at least 0.6 Mbps. But, to get 1080p HD video, you'll need to bump up to 3.0 Mbps. If you are using gallery view, you'll need a bit more bandwidth. 25 views require 2.0 Mbps, and 49 views require 4.0 Mbps. Basically, the more you want out of your call, the better internet speeds you will need.
Meanwhile, group video calling has even higher requirements. This activity requires a minimum of 1.0 Mbps, with 1080p HD calls necessitating 3.8 Mbps.
Webinar Attendees
If you're a webinar attendee, you have less to worry about overall. Specifically, you don't need to worry about upload speeds, as your video will not be shared. This means the requirements are a little lower. High-quality video where the panellists have their video on needs 0.6 Mbps, while 1080p video requires 2-3 Mbps.
If the panellists are only using screen sharing without video thumbnails, you need as little as 50-75 kbps.
Related: VMedia and Our Low Prices in Manitoba
How To Speed Up Your Zoom
Disconnections, low audio and video quality, and frozen screens can all indicate a problem with your Zoom connection. If you want to get the best experience from Zoom, you can take steps to speed up the program. First of all, make sure you are using the correct software and device.
Your internet browser should be within the two most current versions available. Your processor should be at least single-core 1 GHz or higher, though dual-core 2 GHz or higher is recommended. This is common for many laptops and desktops as Intel i3/i5/i7 and the AMD equivalents work. Your device is also recommended to have at least 4 GB of RAM.
If your device and software are set, the next thing is to make sure your internet connection is as strong as possible. A wired ethernet connection is always stronger than a wireless one. By plugging in your computer with an ethernet cable, you may be able to take advantage of your location's internet speed directly rather than relying on your router's abilities.
If your connection with your router is bad, you can also take a few steps. Try moving it closer to you or moving your computer closer to it. The closer you are, the better the connection will be. If this isn't possible or if you want to increase your router's range in a more permanent way, you can also set up a Wi-Fi extender or mesh Wi-Fi system. This will help the signal make it to where it needs to be.
In some cases, the problem isn't with your setup; it is with your internet as a whole. If you use Zoom frequently, you may also want to consider switching your internet provider. Some don't provide high speeds for the price you are paying. It may be worth it to switch to a provider that consistently has the speeds you need. At VMedia, we offer affordable plans of up to 100 Mbps that all meet the recommendations for Zoom calls.
How Much Data Is Required for Use?
Your Zoom call can also be affected by the number of devices using the internet in your home. If someone else is using the Wi-Fi, you could experience slower speeds because the data is being pulled in multiple directions. Choosing a service that can handle multiple connected devices can be crucial in these circumstances.
Understanding these figures is also important because you can access Zoom on mobile. If you are using the Zoom app on your smartphone or tablet and aren't connected to Wi-Fi, you might have a strong connection but need to know if you'll burn through data.
For a 1:1 call, you can expect to use about 540 MB to 1.62 GB per hour. Group meetings will use around 810 MB to 2.4 GB per hour. This is because larger meetings, with more people, audio and video require more data.
Ready to make the switch to high-speed Internet without the high price? Compare our Internet packages to find the one for you today!
Get the Most Out of Your Zoom Calls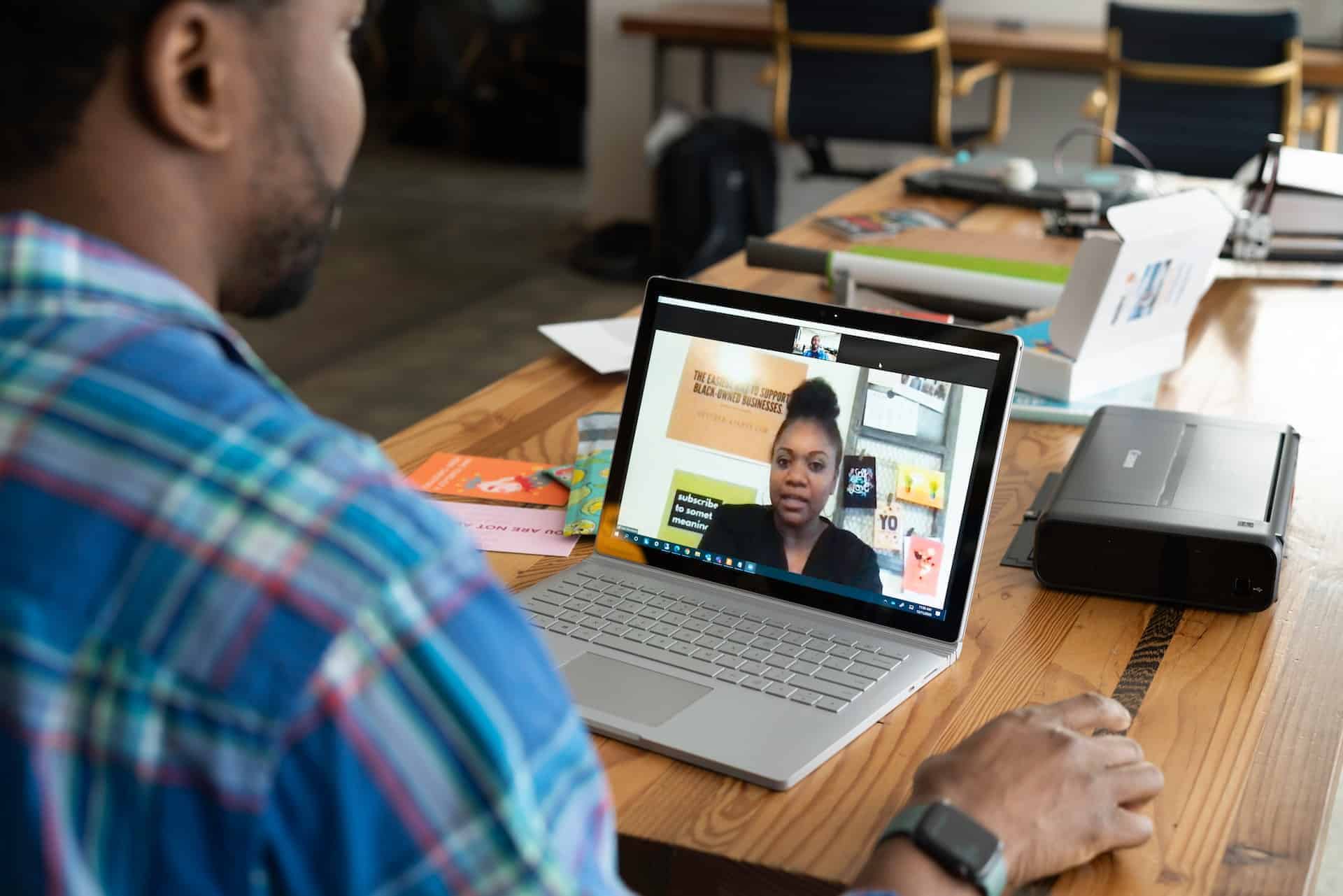 If you want to have a smooth connection and be able to actively participate in your Zoom calls, you need an internet connection that can handle it. Because of this, it's important to make sure you have the best internet speed for Zoom. By double-checking these recommendations and comparing them to your situation, you'll be able to make a better decision on how to have a seamless call experience.
Related: VMedia Launches New TV Packages!
Looking for reliable and affordable internet services? Look no further than VMedia! With our fast and reliable internet packages, you'll have everything you need to stay connected and get things done.
Whether you're a student, a remote worker, or just someone who loves to stream movies and shows, VMedia has a package that's perfect for you. Our internet plans are designed to meet the needs of every household, with fast speeds, unlimited data, and affordable prices.
With VMedia, you can enjoy fast and reliable internet without breaking the bank. And best of all, our plans are flexible and customizable, so you can choose the plan that works best for you.
So why wait? Visit our website today and explore our internet plans to find the perfect package for your needs. With VMedia, you'll enjoy fast and reliable internet at an affordable price. Visit our internet plans to learn more and sign up today!