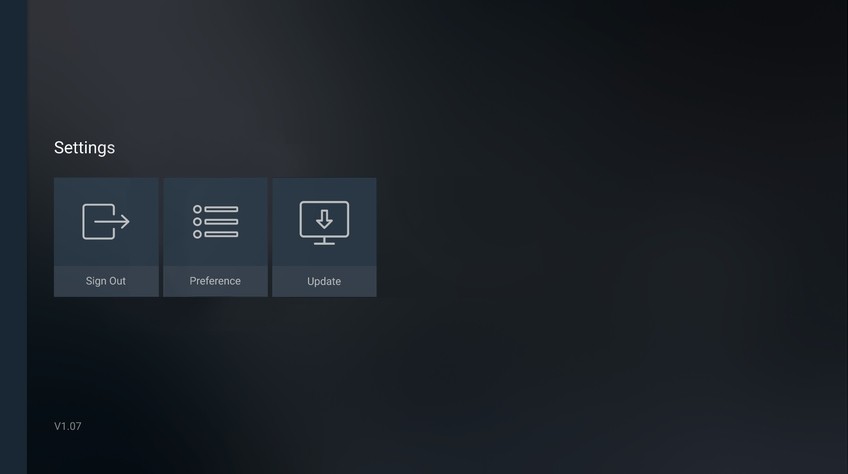 The Settings menu allows you to edit or adjust key components of your VMedia TV experience. Below is a list of items available in this menu.
Log Out: Select this if you wish to log out of VMedia TV. In order to access VMedia TV in the future, you will need to enter your username and password at startup.
Options Menu: The options menu allows you to adjust your TV guide display preferences, parental control, as well as the availability of closed captions and descriptive video.
Check for update: Select this option to see if there is a new update available for your device.