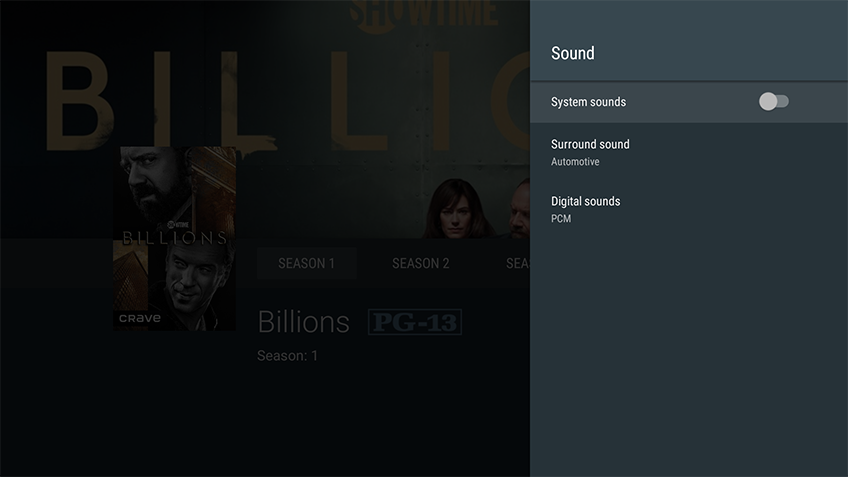 Here you can make adjustments to audio type, as well as toggle system sounds on or off.
PCM: Default setting for VBox.
HDMI RAW: Use this option when you want your video and audio stream to pass through to your Home Theatre or external sound receiver and process audio there, instead of the VBox.