Whether you are looking to connect several devices or want to downgrade your current service plan, you should understand the speed of your ISP. When you know the right data rate for your home, you can quickly and securely keep everyone connected. The internet is not just for fun, but it has become a lifeline between school, work, and family. If you want to make the most of your speed, here are a few things to know about your internet.
Are you tired of paying for the internet but not getting the optimal speed? At VMedia, we have internet plans that can fit into any budget!
Internet Speed Overview
You should think of internet connectivity as a moving target. Like most homes, you probably have several users and connected devices that need internet access. In some cases, you can enjoy those blazing speeds. Other times, you may struggle to connect.
Your devices can play a significant role in what speeds are ideal for your home. Streaming devices in one room can disrupt gaming in another. Trying to connect too much with low internet speeds will leave you with a buffering connection.
What is the ideal speed?
According to Netflix Canada, you need at least 5 Mbps to stream its full HD content. If you want to view the 4K HD content, you will need a data rate of at least 25 Mbps. Faster speeds are necessary for several devices to be connected to the internet.
Remember that multiple devices require more bandwidth. In those cases, you will want to invest in a plan with download speeds of around 200 Mbps.
Serious gamers and data-heavy devices will benefit from gigabit (1,000 Mbps) speed. If you need to connect, those internet speed plans are the best for homes and businesses that use a lot of data.
Related: 5 Best TV Service Providers in Ottawa, CA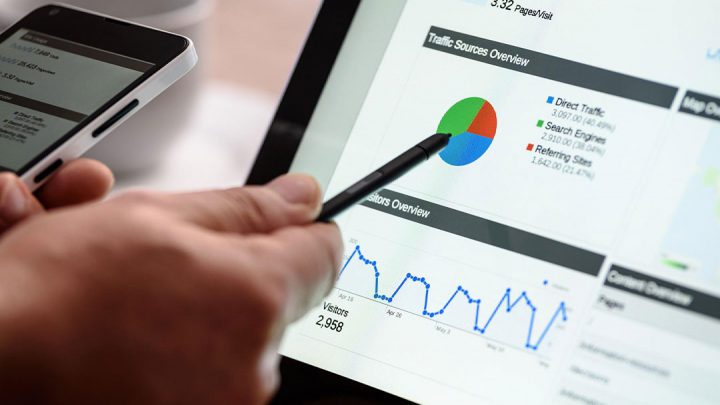 Know Your Speeds
Before switching your data plan, use a speed test to check your internet connection. With that, you can ensure you are genuinely getting the plan's actual bandwidth. Some internet providers will slow down your connection but keep charging premium rates. A speed test will determine that you are paying for the correct amount of data.
You may also want to check your Wi-Fi connection. The problem is not your ISP but the home network. Settings could be configured wrong, slowing down your speeds.
Can You Have Too Much Speed?
Most ISPs will want to move you into more expensive but faster plans. In some situations, you are paying for more but using less. You need to understand your broadband needs. The bandwidth depends on the applications used in your home.
For example, streaming is considered a downstream app, while video calls rely on uploading. Fast upload speeds are vital for those who work from home, impacting online conference calls and screen sharing. Internet speed depends on what you are doing with your internet connection. An average family should not be paying for more than 20 Mbps for five data-hungry devices, such as streaming TVs, laptops, and gaming consoles.
How Many Mbps Do You Really Need?
Let's take a look at what you need for internet speeds. In general, here are some guidelines to keep in mind:
1 to 2 devices used for email, social networking, moderate video streaming, and web surfing need a download speed of 25 Mbps.

3 to 5 devices connected for 4K streaming and online multiplayer gaming should think about plans with 50 to 100 Mbps.

More than five devices used for sharing large files and live video streaming will want to select a plan with 150 to 200 Mbps.
Some people believe that more bandwidth is better, but only up to a point. A fast data rate will ensure you have enough bandwidth when you need it. For example, if you have a big file to upload, you want to rely on those fast speeds.
High-speed internet speeds are usually in the 20 to 200 Mbps range. 1 Gbps offers a gigabit of data, but those speeds are not well suited for most home users. However, as some people stream movies and television shows, those internet speed requirements become a bigger concern. If you want to stream in 4K for your 4K smart TV, you need a connection of at least 25 Mbps. Any lower resolution connection will have less stringent demands for bandwidth.
Remember that even 1080p HD videos need 10 Mbps for a seamless streaming experience.
Those rates assume that there is only one device using the internet. If you have more than one TV or someone needs to work on a laptop, then you will need to think about meeting those bandwidth needs.
Today, smart home devices are creating a big demand for bandwidth. If you have a smart lock, smart thermostat, and smart speaker, they can all impact your connectivity. When you are trying to determine your internet speed needs, factor in those devices.
For the most part, experts do recommend adding around 5 Mbps to your plan for every smart device.
Related: 5 Best TV Service Providers In Toronto
True Cost of Connectivity
Since the early days of the internet, there has been a debate about the right speeds for the average customer. ISPs want you to select the faster and more expensive plans.
The average Canadian household spends $181 per month on communication services. With the rising costs of food, gas, and other goods, those plans are just not affordable.
VMedia offers unlimited internet, TV, and phone for an affordable rate. You can find plans starting at $28 per month. Compare that to Bell and other plans, which have plans at $40 per month. But those companies tend to throttle your speeds, not providing you with the full internet speed. Many of the big players in the internet speed industry want to lock you into a two-year contract or pay for services that you don't need. With VMedia, we are making the internet more affordable and accessible for everyone.
Beware of a Few Pitfalls
When you choose an internet connection, you need to compare what you will get versus how much you want to pay. Most internet service providers will offer plans with a caveat. Many of the plans are available with speeds "up to." These ISPs will never guarantee a specific rate or download speeds. As previously mentioned, you may pay for a package with 25 Mbps speeds, but in many cases, you will receive less than that.
It can be easy to underestimate the speed needed for your home. You could have trouble connecting with the fastest speeds between laptops, smart devices, TVs, and appliances. All of those connections create congestion. A faster plan may help you connect when you really need it.
How can you tell when you require more speed? You might want to look at the "quality of experience" metrics, like frequency of glitches, load times, and connection dropouts. Couple that with the speed check tools, and you can see what you need for your household.
Online Gaming and Internet Speeds
If you love to play online games with your friends, you already know that fast internet is vital to stay connected. The Xbox gaming system recommends that you want a download speed of 3 Mbps or better to play any of their games. You should have a ping rate (the lag measurement of your internet connection) of less than 150 milliseconds. Nintendo and Sony also offer the same recommendations.
For those Twitch fans, you will need faster speeds. According to Twitch's broadcasting guidelines, users will need a bitrate of 2.5 to 4 Mbps. You can play at 720p and 30 frames per second at that speed. After that, you will need 3.5 Mbps for 720p at 60 frames per second. Consider all of these speeds if you list video gaming at the top of your home's priority list.
Are Speeds Changing?
Today, internet speeds are faster than ever. According to a 2020 study from Ookla, the average download speeds have increased by 19.6% between 2019 and 2020. Gigabit connections were once limited to big cities. Now they are available to more communities than ever before.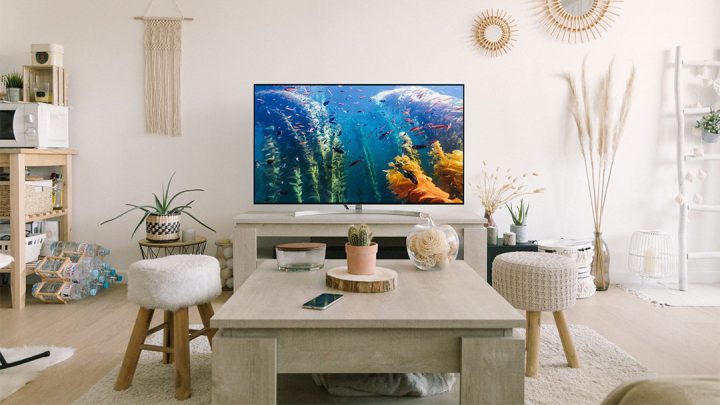 Will 5G Affect Internet Speeds?
Everyone seems to be concerned about the future of 5G. Many wireless carriers have introduced 5G connectivity to their customers, spreading coverage across major markets and cities. Yes, 5G speeds could give those traditional ISPs a challenge in the market. But you should look at that as a good thing. With faster 5G speeds, there will be a bigger push for internet service providers to offer better in-home broadband.
5G offers some of the faster speeds in the market, ranging from 150 Mbps to 1 Gbps. That is quite the improvement over 4G, which only provides 30 to 60 Mbps. With that, you could use a 5G connection to meet your internet needs. However, it may be years before 5G surpasses broadband coverage. First, 5G is still not available in all parts of the country. The technology needs to be built and refined for users in many places. Plus, the hardware is not the same as in-home internet. 5G requires exterior antennas to bring into the signal, and then 5G routers to open the connection in your home.
Many of these products are in the testing stage, so you will not want to ditch your current cable plan. Along with that, most 5G data plans are designed for mobile devices. They come with restrictions and data caps, making them less flexible than fixed broadband. You can be excited about the new 5G technology, but don't expect it to replace in-home internet soon.
Related: 5 Best TV Service Providers in Sherbrooke, Canada
If you are searching for reliable, flexible, and affordable plans, consider VMedia for your internet, TV, and phone needs. VMedia was designed to meet the needs of Canadian households. Our mission is to provide customers with the best value and prices for their internet, phone, TV, and home security. All plans are back behind the best customer service team in the country. You choose the plan that meets your budget and needs.
Since 2013, VMedia has fought to make TV and the internet more affordable for Canadians. We have been on the front lines of changes in the industry, including taking on the big companies and petitioning the CRTC. Our company was the first to provide unlimited internet plans, give a-la-carte options for television, and allow TVs to be used as live-streaming apps. We have transformed the industry.
Around 83% of our current customers would recommend us to their family and friends. We have hundreds of stellar reviews, and our company has been named the top-rate internet service provider in Canada. Whether you need 20 Mbps to 1 Gbps, we have a plan to cover your internet needs and keep you connected at home and work.
Bottom Line on Internet Speed
Many times, you never have to worry about internet speeds. As long as you can play a video game or connect to a device, it doesn't matter for most people. But if you are struggling to connect several devices or deal with a buffering screen, it can be frustrating. In those cases, you need to think about your internet speeds and find out if you have the right plan. If you love to surf the web or stream a few movies, you will not need much speed. 4K devices, online video games, and multiple require more bandwidth with faster speeds.
Remember that you may pay for a faster plan but get a slower speed. Always take note of your network speeds to ensure you are not experiencing connectivity losses. If you have a problem, check the Wi-Fi and other connections around your home. When you are not getting those speeds in your plan, it may be time to switch to a different provider.
Want to sign up with one of the best providers in Canada? At VMedia, we have internet plans to meet your needs and budget. Check out our plans today!