Summer vacation may have just started, but that doesn't mean it's too early to start thinking about some of the critical back-to-school necessities that students will need on hand in only a few short months, including access to a quality internet plan. Let's explore five of the best internet plans available to students. We'll also delve into the essential factors people need to consider when searching for their ideal internet plan to meet all of their schooling needs.
Please continue to learn more, and consider exploring our wide selection of other expertly written resources for more information on everything from internet speeds and service providers to TV streaming capabilities.
Related: Take Your Internet Speed to the Next Level with VMedia's 1 Gigabit Plan!
1. VMedia
Our first pick on the list of top-quality, back-to-school internet providers is VMedia, one of Canada's fastest and most reliable ISPs. This ISP offers a massive range of top-quality internet plans featuring various download and upload speeds to residents throughout the country, including unlimited data for some of the lowest rates in the industry! Out of all the other internet options available, this ISP is especially great for those who need to meet education-related internet needs on a budget.
VMedia dedicates itself to providing the best possible internet experience through expert customer service, continually-improved technology, and much more. Currently, all of their internet plans are also available at a reduced price for the first six months of use.
2. Bell Canada
Second on our list of the best ISPs for students is Bell Canada, another speedy internet provider offering services to customers throughout Ontario and other provinces. The company offers a wide assortment of plans to meet its consumers' unique speed and budget needs, making them a perfect choice for those looking for a highly-customized online experience.
Bell Canada is well known for the availability of its internet services in more rural areas, thanks to the company's wireless capabilities that are designed to meet consumer internet needs that many other ISPs can't reach.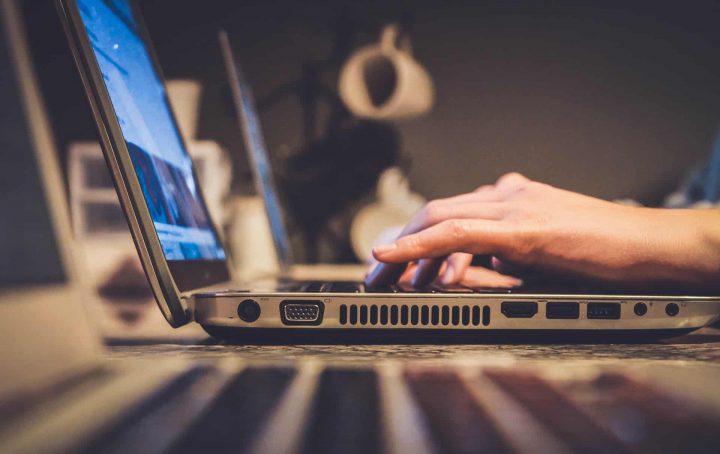 3. Primus Internet Services
Suppose you're looking for an ISP specializing in high-speed services and 24/7 technical assistance with no monthly usage limits to help support your education. In that case, you need to consider Primus. This quality internet provider dedicates itself to ensuring that all its customers have the tools they need for success, particularly when it comes to school and work.
Primus proudly offers a selection of home and business internet options for consumers, meaning you can leverage the internet connectivity you need to further your education, whether you're doing homework from the couch or the office breakroom during your lunch hour.
Check out our selection of top-quality internet plans at VMedia today!
4. Cogeco Internet
Next on our list is Cogeco Internet, one of the most highly-trusted telecommunications companies in Canada that offers access to top-quality internet services to students throughout the country. With this ISP, students can leverage some of the fastest internet speeds available to stream lectures, take notes, conduct research, and do whatever else they need to pursue their educational goals without any buffering to hold them back.
Cogeco's internet packages also feature unlimited monthly usage, meaning students never have to worry about the limitations of data caps when taking care of their schoolwork, even during the hectic periods around midterms and finals.
5. TELUS
The last ISP that students should consider signing on with for the upcoming school year is TELUS, one of the most reliable internet networks in Canada. TELUS is widely known for its discounted rates, especially for low-income families and students operating on a strict budget. They also offer fantastic seasonal savings to help incentivize new customers to sign up with one of their popular internet plans.
If you can't decide between their different internet services and choose which would best fit your schooling needs, consider taking their specialized internet quiz to find out which plan might be best for you.
Related: How To Switch Internet Providers: Simple & Easy Guide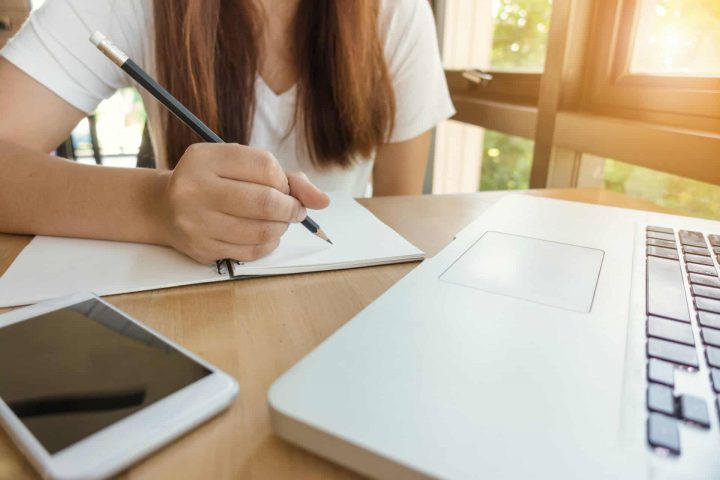 Key Factors to Consider When Looking at Internet Plans For Students
Now that we've covered some basic information you'll need on the best internet providers for students, let's take a moment to explore the critical factors people need to consider when searching for the best internet plans to suit their educational needs.
Understand Your Internet Options
There are many choices regarding the type of internet people can rely on from the ISPs they work with. Depending on what's available in your specific location, you may be able to choose from;
Satellite internet

Cable internet

Fiber internet

DSL internet

Fixed wireless internet

5G home internet
Each option has a range of benefits and drawbacks concerning speed, affordability, and overall access. Be sure to look into what's available in your area, and don't forget to ask for student discounts, no matter which type of internet you go with!
Consider Your Internet Speed Needs
Not everyone needs the same internet speeds, but most people prefer to go with the fastest they can get, especially if they can do it for a reasonable price. For students, it's generally a good idea to look for internet plans offering speeds of at least 6 Mbps or more if they don't have to share a plan and 10-25 Mbps if they're sharing with a roommate. Students looking for a plan to support the internet needs of more than two people without issues should look at plans of at least 50 Mbps.
Related: What Internet Speed Do I Need?
Recognize Data Cap Limitations
Students usually rely heavily on the internet to access virtual lessons, complete homework, conduct research, and much more. Because of this, most would likely benefit from unlimited data access to avoid any potential issues with monthly data caps.
Determine Your Mobile Needs
While many campuses offer reliable Wi-Fi connections, it's still possible that you'll need access to a decent mobile broadband plan to access the internet when you're not at home. Consider the mobile options your ISP provides when looking at their preferred plans.
Final Thoughts to Consider
Our team of internet experts at VMedia hopes that the above article has given you a lot of great information to consider when selecting your next internet plan to support your future educational endeavors!
Do you need top-quality internet access for school? VMedia has all of the best plans!