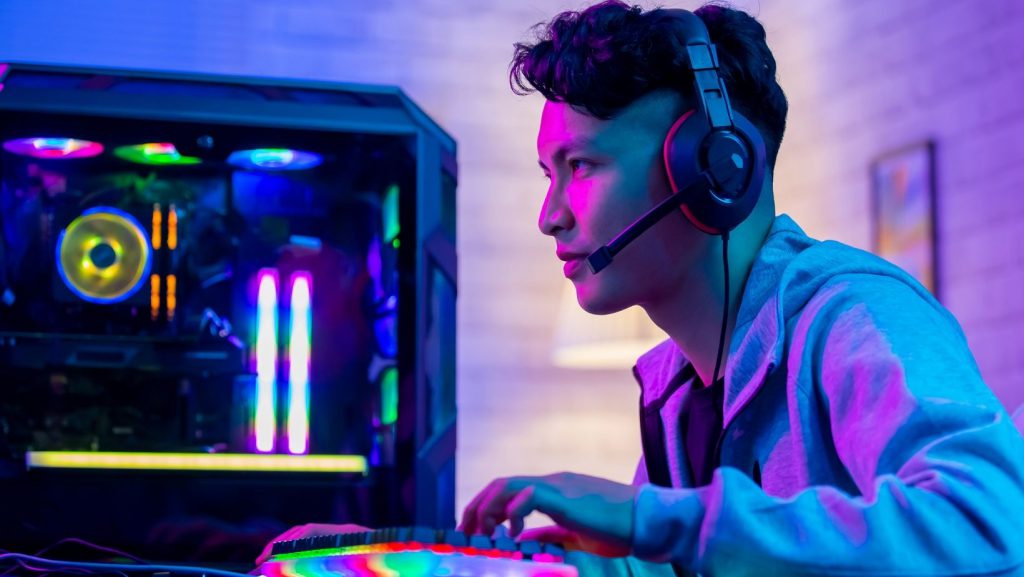 In a world that rarely slows down, internet speed is a priority. 1 Gig internet from VMedia is power unleashed.
Gigabit-speed internet, also called ultra-high-speed internet, is leaps and bounds better than traditional cable internet, and it may even be more affordable than you think.
What is Gigabit-Speed Internet?
Gig-speed internet is shorthand for broadband service with up to gigabit-per-second download speeds. It's been around for only a few years, and in only a handful of cities, but it's the future of internet connectivity in the home.
The biggest bottleneck in home connectivity is presently the internet connection, and as we add more uses for it — like streaming, gaming and myriad of the best smart home devices — we'll need faster connections with more data.
Bandwidth is basically how much information an internet connection can handle. This used to be a huge problem for popular sites in the earlier days of the internet. Sites that would have high traffic would need to increase their bandwidth or have their site either get charged through service providers or suffer from a slower performance.
A metaphor that keeps coming up with bandwidth is that of a highway. The more cars on a highway, the more it crowds the space.
Bandwidth is affected by everything you do on the Internet. Imagine a household that has multiple devices, all doing something internet intensive. This will slow your bandwidth significantly.
With the higher speeds or 1 Gig plans, shrink your upload times from minutes to seconds, talk face to face with video calling, stream videos and music with no buffering and play games online with no lag time! New speeds to fuel any experience you need with our Cable 1Gig plans, now available in Ontario and out west.
If you are working from home, get VMedia internet so your high-definition video conference or hour-long webinar takes mere seconds to download. Your business can get work done twice as fast with quicker upload speeds.
Why is Super Fast Internet Speed Important?
It's miraculous that the chaos that is the internet is luckily so well-maintained through the various amounts of Mbps you can harness.
The megabits are the lifeblood of the internet connection. Your Mbps needs are dependent on what you primarily use the internet for. Do you video game a lot online? Stream the latest movies and TV shows in 4K definition? It really runs the gamut.
HD streaming, live gaming and download movies with fast speeds for everyone in your household – all at the same time!
An agreed-upon amount of Mbps for adequate gaming is somewhere around 20+. Anything below 20 could result in some irritating lag that ruins your experience. Now, if you're on your own, this should be enough. But what if you're sharing a house with others who also partake in internet-heavy activities?
The safe consensus is that if you get over 50 Mbps, any potential lag issues coming out of an internet-heavy household will be non-existent.
VMedia 1 Gigabit Internet Plan
Why go with VMedia? We offer fast, reliable home internet service – and no term contracts which means you can cancel at any time. Plus, all our internet plans include a bonus FREE TV offer!
The 1 Gig plan is great for families with 8-11 devices and all you super fast internet speed enthusiasts.
With VMedia, you will cut your wait times in half and save big!
Click here to learn more about 1G package.
VMedia has you covered and connected
#VMedia #1G #Internet #HighSpeed