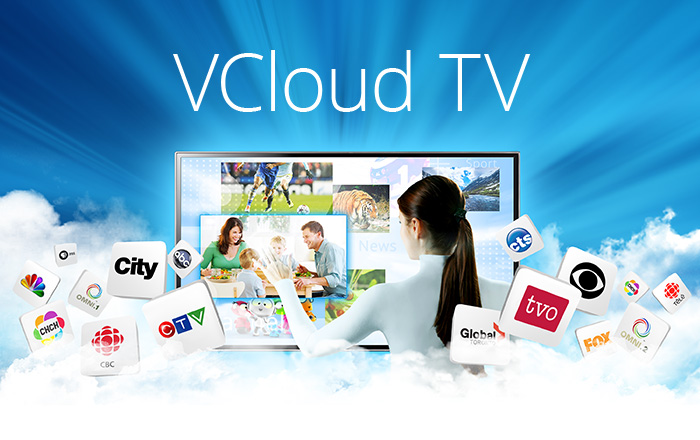 TV Heaven
Imagine a future without set top boxes. Imagine a future without expensive PVRs. Imagine a future where you can watch what you want at the flick of a finger. That day has arrived, as VMedia launches our VCloud TV PVR feature, available to our TV subscribers at no additional charge!
VCloud TV is the future – an exciting new technology that allows you to watch all the content you are entitled to enjoy on any device, whenever you choose, connected to a universe of your favourite TV shows, movies, sports, news and social media, all without tangled wires and expensive hardware.
At VMedia, we are focused on providing the technology and leadership to continuously deliver value, choice and flexibility, and innovation to your TV experience. Our VCloud TV is the result of that focus.
Our transition to VCloud TV begins with the launch of our VCloud TV net PVR function, our unique cloud-based access to the 'over the air' channels in our local markets. VMedia now allows our subscribers to access any TV program shown on 16 channels, for up to seven days, at anytime, without the need for a PVR in your home. The content will be cached for our subscribers at your request, to allow you to view those shows at your time of preference. The channels represent nearly 60% of what Canadians watch – including all the major Canadian and US networks – CTV, CBC, Global, CityTV, SRC, NBC, CBS, ABC, FOX and PBS as well as TVO, CHCH, CTS, CTV2Barrie, OMNI1 and OMNI2..
The update enabling VCloud TV PVR has been pushed out to your VBox. For details on how to access this feature go here. You'll find setting it up to be quick and easy and well worth it.
A huge selection of TV content to choose from! VCloud TV is the future, and the future looks great.