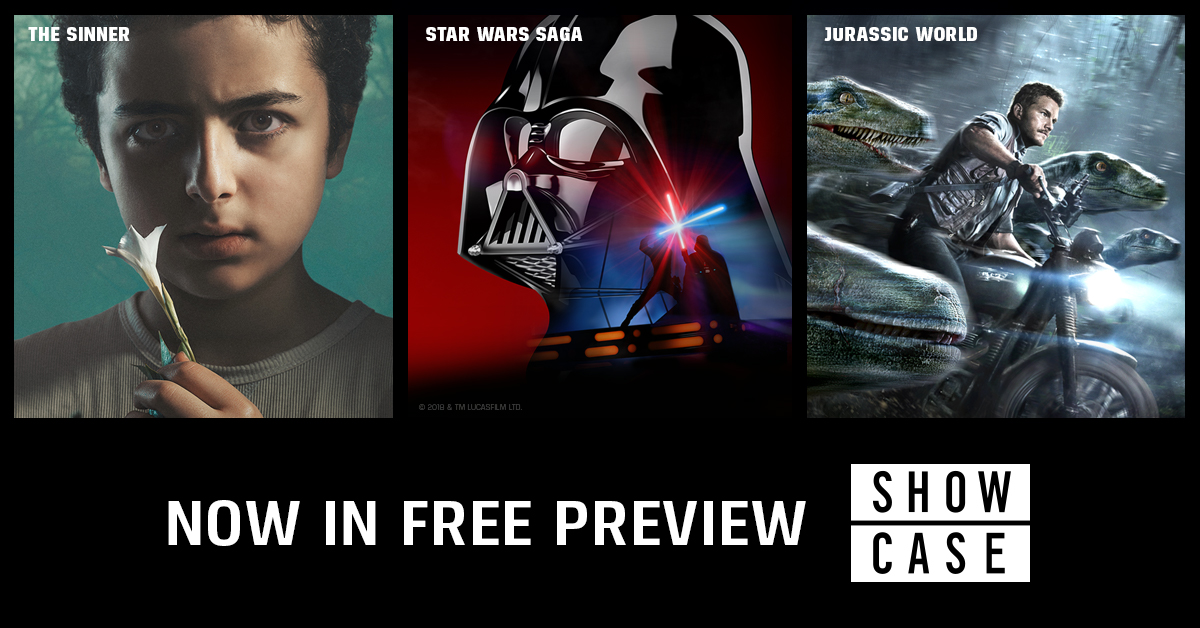 VMedia brings you another free preview with the new fall TV season – Showcase (Channel #39) is now FREE for all VMedia TV subscribers until October 15th.
Escape the ordinary and explore an exciting and unconventional entertainment experience. Showcase gives you the most unpredictable stories, the most unforgettable characters, and the best movies and series emerging from Hollywood. Showcase is some of the most riveting content on TV, including Supergirl, The Magicians, Marven's Runaways and the upcoming series, Legacies.
Tune in to Showcase to enjoy award-winning series, movie marathons and hit blockbusters. Until October 15th, all of our subscribers can catch the following NEW and EXCITING series and movies for free:
The Sinner (Season 2)
New Episodes Mondays at 10 pm EST
One of the biggest TV hits from last year, The Sinner returns with another shocking story, from executive producer and Emmy nominee Jessica Biel. This season, Detective Harry Ambrose is lured back to his home town to investigate an unsettling and heart-wrenching crime – parents murdered by their 11-year-old son, with no apparent motive.
Star Wars Saga – Thanksgiving Weekend Marathon
Showcase brings you the second annual Star Wars Saga holiday movie event on Thanksgiving Weekend. Tune-in all weekend long to watch back-to-back episodes from A New Hope through to The Force Awakens. And there's more – Showcase is also featuring all of the infamous Family Guy Star Wars Trilogy: Blue Harvest, Something Something Something Dark Side, and It's A Trap!
Blockbuster Movie Marathons and Broadcast Premieres
Don't miss weekend marathons of many films and franchises, including premieres of Batman V. Superman: Dawn of Justice, X-Men: Apocalypse, Furious 7, Prometheus, Jurassic Park and many more.
Showcase is available in our Premium Flex and Grand Premium TV plans for $49.95 and $67.95 per month, respectively. You can also add Showcase to your TV line up through our Entertainment theme pack or individually through our UChoose channel catalogue from $2.95 per month.
Check out our other channel previews: Slice, Discovery Science (until September 13th).
VMedia TV : More Freeviews, More Enjoyment.