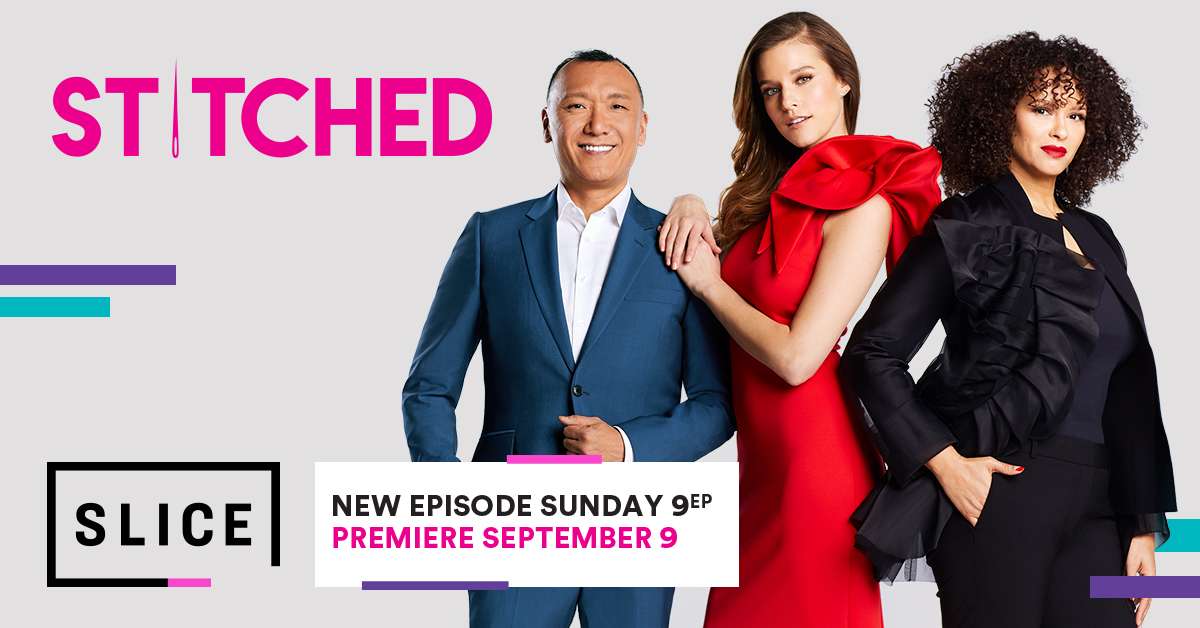 The fall of free previews at VMedia TV continues with Slice – that's right, VMedia is bringing all VMedia TV subscribers Slice – FREE until October 15th.
Slice is the destination for unscripted television showcasing big, buzz-worthy personalities and a glimpse into the lifestyles and relationships of the rich and outrageous.
Slice is the exclusive home of the hit realty franchises The Real Housewives and Million Dollar Listing. You can also find new Canadian original series, Stitched, which features a new wave of talented fashion designers and a three-round epic fashion throw-down in every episode.
This September, get real with these exclusive series, available only on Slice:
Stitched New Series – starting September 9th, Sundays 9 pm EST Fast fashion and flying hemlines have a whole new meaning in this original (and Canadian!) competition series that fuses jaw-dropping creations and big personalities from the world of North American fashion. This series will also feature an esteemed panel of style experts including celebrity stylist Joe Zee and Elle Canada's Editor-in-Chief, Vanessa Craft.
Flipping Out New Season – starting September 11th, Tuesdays 10 pm EST America's favourite house flipper embarks on the most unpredictable challenge yet – fatherhood. With no shortage of design work, tight deadlines and insane clients, tempers flare as his two different worlds collide. Employees and nannies both become a revolving door, Jeff relies on his life partner Gage Edward, his loyal executive assistant Jenni Pulos and his unfazed house-keeper Zoila Chavez to keep him from flipping out.
Southern Charm: Savannah New Episodes – Wednesdays 10 pm EST This season on Southern Charm: Savannah will be filled with trips to sunny Turks and Caicos and wintery New York City. No reality show would be complete without relationships being tested: Catherine's relationship with Lyle is in limbo. Daniel struggles with his family. Hannah is busier than ever balancing her day job, launching a dress line and searching for her first house – but will that house include Louis? Find out this fall!
The fun doesn't stop there – coming later this fall at Slice: the brand new series Get a Room with Carson & Thom, starring the endearing and charming style and design experts Carson Kressley and Thom Filicia from Queer Eye for the Straight Guy.
Slice is available in our Premium Lifestyle TV plan for $49.95 per month as well as our Living theme pack for $8.95 per month and Style/Living Combo theme pack for $13.95 per month. You can also add Slice to your TV line up individually through our UChoose channel catalogue from $2.95 per month.
Check out our other channel previews: Showcase, Discovery Science (until September 13th)
VMedia TV – More Freeviews, More Enjoyment.