Everything you need to know ahead of this Sunday's WWE Hell in a Cell Pay Per View event.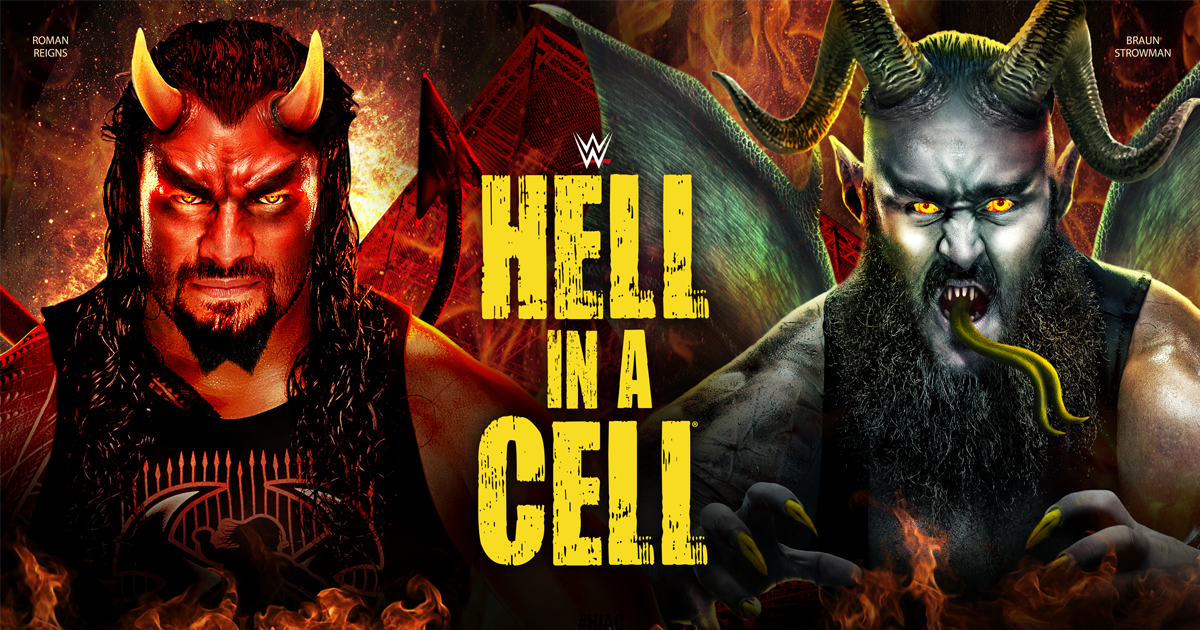 WWE's Hell in a Cell pay-per-view event is on the way, this Sunday, September 16, 2018, airing live from the AT&T Center in San Antonio, Texas. The summer of WWE is over, which means WWE ready for new stories to freshen up the fall season at WWE. With Super Show-Down and Evolution on the slate for October, this Sunday's Hell in a Cell PPV event provides the perfect opportunity for new storylines and key surprises.
Fans are waiting with baited breath for the following matches, for this year's for Hell in A Cell event:
WWE Universal Championship
Roman Reigns (c) vs. Braun Strowman
Rekindling one of the best feuds of last year, Strowman promised Reigns that he will cash in his briefcase for a Hell in the Cell bout with the champion. Mick Foley will serve as a special guest referee.
WWE Championship
AJ Styles (c) vs. Samoa Joe
A feud that has become increasingly personal, there is no better way to resolve than a Hell in a Cell match between these two long-time rivals.
SmackDown Women's Championship
Charlotte Flair (c) vs. Becky Lynch
Rumours of WWE planning a double turn for Lynch, entering the match as anti-hero and leaving as the good guy makes one of the most exciting matches on the card.
Raw Women's Championship
Ronda Rousey (c) vs. Alexa Bliss
With Rousey entering this re-match with bruised ribs, this match is sure to be gripping for fans.
Hell in a Cell Match
Jeff Hardy vs. Randy Orton
These two stars will try to end their feud inside Hell in a Cell, a match that Hardy has been eager to compete throughout his career.
Daniel Bryan & Brie Bella vs. The Miz & Maryse
Guaranteed to be one of the most interesting matches to watch unfold considering Maryse is a few months post-pregnancy and Bella announced her retirement just a few months ago.
Other scheduled matches on the card include:
Raw Tag Team Championship
Dolph Ziggler & Drew McIntyre (c) vs. Seth Rollins & Dean Ambrose
SmackDown Tag Team Championship
New Day (c) vs. Rusev Day
The card for this year's Hell in a Cell has set the stage for an unmissable event. Get instant access to WWE Network (Channel #372) by adding it to your TV line up online through 'My Account' for only $12.95 per month. Enjoy special pay-per-view events and all of WWE's programming including groundbreaking original series including: WWE Ride Along, The Edge & Christian Show, Camp WWE, Stone Cold Podcasts, The Monday Night War and WWE Countdown. Your WWE Network subscription also gets you access to hours of on-demand programming. Don't miss WWE Hell in a Cell, live on WWE Network.
VMedia TV: More content, more action.