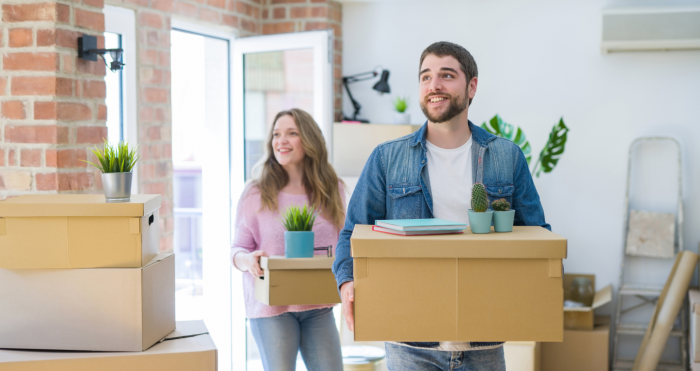 Planning to move? We make it easy!
We know moving is a big deal so, at VMedia, we want to make it easy to transfer your internet services to your new home. Just a couple of easy steps online, or call us and one of our Moving Specialists will set up the transfer to your new residence for you.
And the good news is, with VMedia, moving is FREE – there are no installation costs to move your internet service to your new home. In addition, we can set up activation remotely so no Technician visit inside the residence is needed. Yes – Free installation and contactless activation.*
Check out our Moving page with some useful information that you need to know to help make moving your services hassle-free. You can do it completely online with our Moving Request in your My Account. Be sure to check out all the great unlimited home internet plans and speeds – Cable, DSL and FTTN – and special promos at your new address.
Want to talk to a Moving Specialist instead? Call one of our dedicated Moving Experts at 1-833-828-8269 who will answer any questions you may have and help you out.
VMedia offer Canadians the most competitive internet prices on the market today, with a complete lineup of Unlimited Internet Plans at the speed you need and to suit your budget.
Everyone knows internet service is essential. So, if you have to move, we are here to help make moving your services easy and get you connected so you can enjoy your new home.
Happy moving with VMedia!
*Free Moving is available for current VMedia customers only