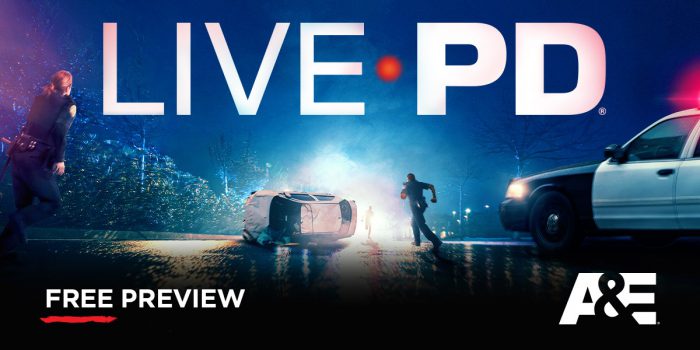 Enjoy A&E on Free Preview from June 1 to June 30 to all VMedia TV subscribers!
A&E leads the cultural and TV conversation with high quality, thought-provoking and engaging original programming.
Here is some terrific shows you won't want to miss:
Live PD – June 5 & 6, 9PM
Live PD viewers get unfettered and unfiltered live access inside a variety of the country's busiest police forces, both urban and rural, and the communities they patrol on a typical night. New episodes this week.
The First 48 – Tuesday 9PM
The First 48 takes viewers behind the scenes of real-life investigations as it follows homicide detectives in the critical first 48 hours of murder investigations, giving viewers unprecedented access to crime scenes, interrogations and forensic processing.
Accused: Guilty or Innocent? Season Finale, Tuesday 10PM
Accused: Guilty or Innocent offers an intimate account of what happens when someone is formally charged with a crime and sent to trial – all solely from the perspective of the accused, their legal team and family members.
A&E (Channel #270 ) is available in our most popular TV package, the Premium Flex for $52.95/month (and 1 Month Free!) or get A&E in the Grand Premium for $70.95/month (1 Month Free!). You can also subscribe to A&E 'a la carte' in our UChoose store for only $2.95 per month.
VMedia TV – More Freeviews. More Enjoyment.