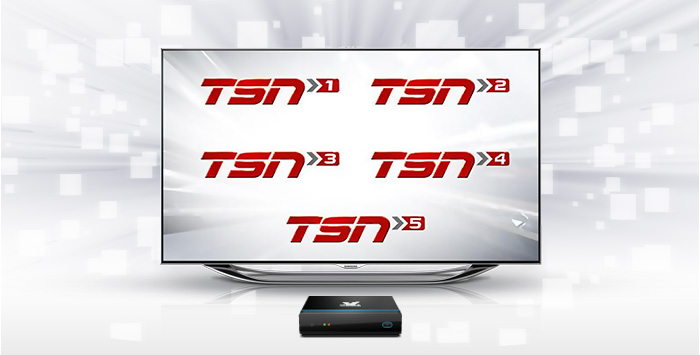 Over the next six weeks VMedia will be introducing upgrades and new services to its great channel lineup. The first of these is the introduction of a revamped TSN experience. The TSN package, which until now has consisted of two channels, TSN and TSN2, will now expand to five.
VMedia is adding three new regional TSN channels to our Basic TV service. There are, as of today, five TSN channels included in your Basic TV package.
TSN2, currently on Channel 31, will remain unchanged as to format, as a national Sports channel.
The channel formerly known as TSN will now be replaced by TSN4, and will remain on Channel 30. TSN4 focuses on sports relevant to the Ontario market, excluding Ottawa and Southeastern Ontario, in particular the Toronto Maples Leafs(the "Leafs Region").
TSN5 will be added to the lineup at Channel 32. TSN5, focusing on the interests of homes in Ottawa, parts of Southeastern Ontario, Quebec and the Atlantic provinces, will prominently feature the Ottawa Senators(the "Senators Region"). This way all the TSN services targeted at the Ontario market will be conveniently located in one channel group.
TSN1, serving British Columbia, Alberta and the Yukon, can be found at Channel 99, and TSN3, focusing on Saskatchewan, Manitoba, Nunavut and the Northwest Territories and featuring the Winnipeg Jets, is on Channel 100.
Sports at VMedia Just Got Better!