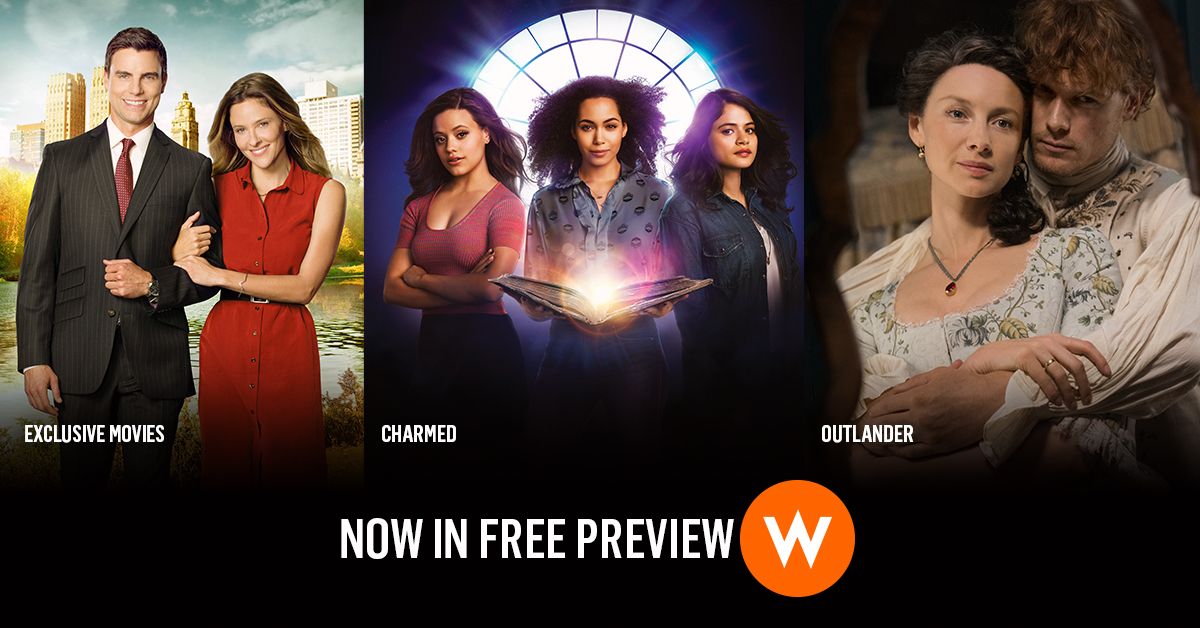 VMedia is excited to bring you W Network on free preview — all VMedia TV subscribers will have free access to Canada's top destination for women's drama content through November 18th.
W Network is home to the latest scripted drama series, romantic, feel-good movies and must-watch movie events, including back to back Holiday movies starting November 1st. W Network delivers compelling and engaging programming such as Outlander, The Good Witch, All American, Charmed and more!
During this time, W Network brings you these exciting premieres for new and returning series:
New Series
All American
Series premiere October 10, 9 PM
All American is a new football drama that follows Spencer James, a rising high school football, who calls Compton Home. After being recruited to join a team in Beverly Hills, Spencer must navigate two worlds – the south side neighbourhood that he knows and the affluent Beverly Hills world that offered him an opportunity for something bigger.
Charmed
Series premiere October 14, 9 PM
A 90s favourite series, Charmed, gets a modern day feminist reboot just in time for Halloween. Featuring an all-new cast, Charmed follows the lives of three sisters, who after the tragic and suspicious death of their mother, discover they are powerful witches.
Returning Series
Crazy Ex-Girlfriend
Season premiere October 17, 8 PM
This musical dramedy follows Rebecca who left her law firm and upscale Manhattan life for West Covina, California in search of happiness… and an ex. After spending season 3 coming to grips with her diagnosis of Borderline Personality Disorder, Rebecca decided to take responsibility for all the things she had done to her loved ones since the move. After pleading guilty to attempted murder last season, will Rebecca be singing the prison blues or find out a way to redeem herself?
Outlander
Season premiere November 4, 10 PM
Season 4 of Outlander continues the story of time-traveling 1960s doctor Claire Fraser and her 18th century Highlander husband Jamie Fraser as they try to make a home for themselves in the rough and dangerous 'New World' of colonial America. Meanwhile, in the 20th century, Claire and Jamie's daughter Brianna Randall and historian Roger Wakefield search for proof her parents found each other in the past.
W Network is available in our popular Premium Lifestyle and Grand Premium TV packages for only $49.95/month or $67.95/month, respectively. You can also add the W Network to your TV lineup with our Style and Style/Living Combo theme packs, or get it for as low as $1.50/month from our UChoose store. Sign up today!