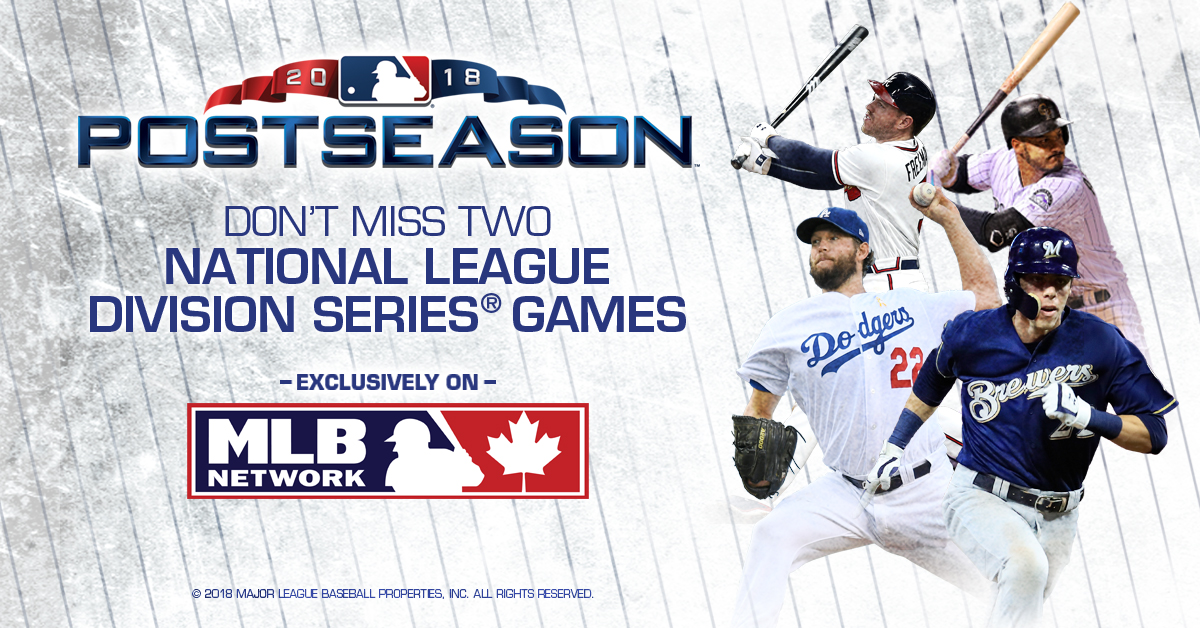 Batter up, baseball fans! VMedia is pleased to offer a MLB Network (Channel #77) on FREE PREVIEW from now until October 10th!
MLB is the ultimate television destination for everything baseball, including multiple Emmy Award-winning "MLB Tonight", live regular season and postseason game telecasts, original programming, news, highlights, and analysis from the best in the baseball business.
Leading up to the postseason, MLB will be the exclusive television home to two National League Division Series games:
Game 1, Atlanta Braves @ Los Angeles Dodgers
Thursday, October 4th, 8:30 PM ET
Game 3, Milwaukee Brewers @ Colorado Rockies
Sunday, October 7th, 4:30 PM ET
MLB Network will air more than 175 hours of live coverage throughout the 2018 Postseason, including interviews, game previews, highlights and in-depth analysis across all studio programming. MLB Tonight will also air before and after every Postseason game.
MLB Network is available in our popular sports theme packs, that you can add onto your TV lineup at any time – SportsFan, SportsMan, Sports Combo, SuperSportsPack, TSN Plus, Sportsnet Plus. You can also add the MLB Network individually for $4.95/month from our UChoose store.
VMedia TV – More Sports. More Excitement.