Watch sports on the go with VMedia TV – any time, anywhere and any device!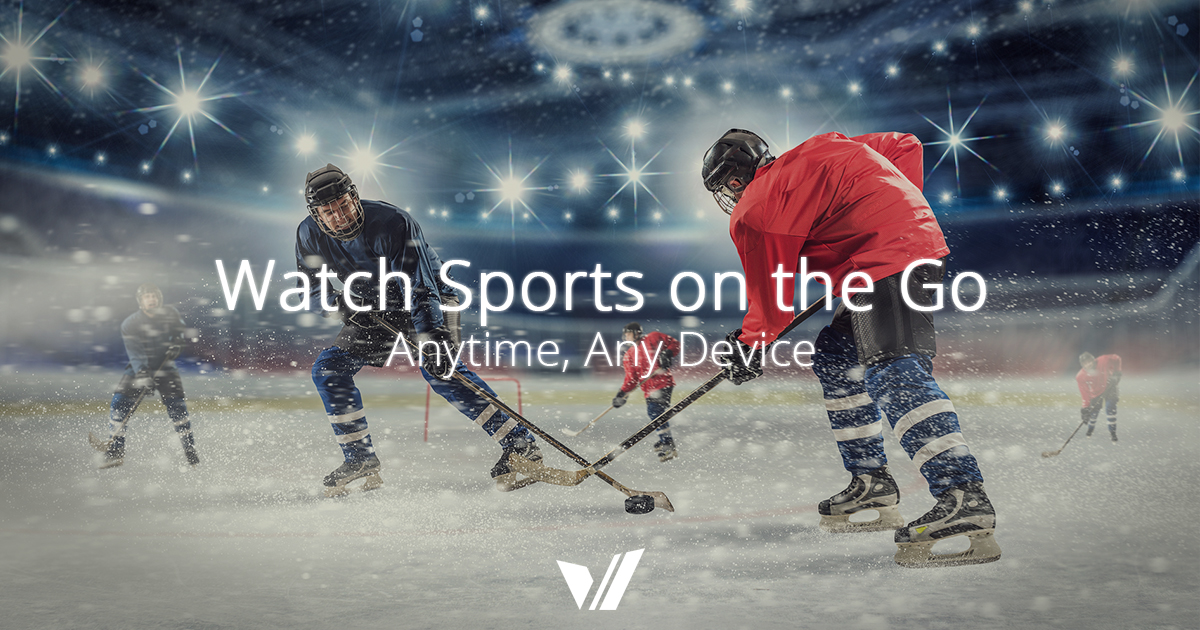 More than ever, sports fans are turning to the internet to get their live sports fix on the go with internet-enabled mobile devices. Streaming technology has created more opportunities to watch your favourite team no matter where you are. Keeping on top of every touchdown, home run, and GOAAALLLLLL has never been easier.
Here's a look at some of the top ways to watch live sports streaming for NFL, MLB, NFA and NHL.
Sportsnet Now
The Sportsnet app gives you 24/7 live access to Sportsnet, Sportsnet One, Sportsnet 360 and Sportsnet World.
Get the latest scores, states, game highlights or follow live with the MLB and NHL live trackers
Stay up to speed on the latest on sports from insiders
Live stream the NHL, NBA, MLB, Premier League plus your favourite Sportsnet shows
TSN GO
No matter your device, take TSN with you everywhere you go. Along with wall-to-wall coverage of the NHL, CFL and every other major sports league; the TSN app gives you:
Live streaming of TSN1, TSN2, TSN3, TSN4 and TSN5
On demand viewing of TSN's popular shows and live sports broadcasts
Video highlights and features
A customizable scoreboard welcome screen with scores from your favourite leagues and teams
In dept scores and stats for all sports including NHL, CFL, NFL, NBA, MLB, MLS, NASCAR, F1, Curling and more
Industry leading hockey news
To enjoy Sportsnet NOW and TSN GO on any device, anytime, you must first be subscribed to Sportsnet and/or TSN, and register with your VMedia login at www.watchtveverywhere.ca.

Social Media
Over the last few years, sports has consistently been one of the leading topics on social media, especially twitter. Increasingly, you can find live coverage and sometimes even live broadcasts of major sports events on the social media platform. Social media gives you a fresh take on sports viewing with live polls, integrated trending tweets, live feedback and greater engagement.
Premium Sports
VMedia makes it easy to keep up with your teams! Our popular Premium Sports TV package is available for any sports fan with a roster of sports channels that includes: TSN 1, TSN 2, TSN 3, TSN 5, TSN 5, MLB Network, Gold Channel, Sportsnet, Sportsnet One, NFL Network, FOX Sports Racing, Game TV, and BIG Ten Network.
You can also add any of our Sports centric theme packs to your existing TV package:
Sign up to VMedia TV today and enjoy your first two months FREE!
More good news for sports fanatics – Sportsnet is now also on VCloud.
VMedia TV – More Sports, More Action.