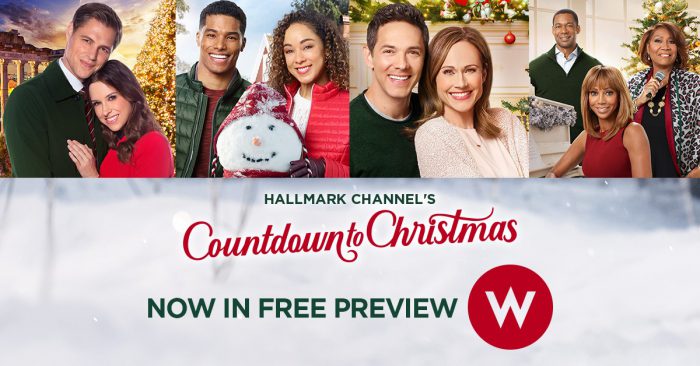 VMedia is happy to bring you the W Network on free preview — all VMedia TV subscribers will have free access to Canada's top destination for women's drama content from November 1st to December 13th.
W Network is the home of great programming for women – the latest scripted drama series, romantic, feel-good movies and must-watch movie events.
W Network is also the Canadian home to entertainment's biggest holiday franchise ever, Hallmark's Countdown to Christmas! The annual two-month celebration delivers movies 24/7, with 38 new exclusive premieres and signature holiday classics.
W Network is on channel #34 in your channel line-up in all provinces with the exception of Quebec where it is on channel #217.
Check out these favourites to watch:
Devils – Wednesday, 9 PM
An international thriller that follows Massimo Ruggero, the charismatic yet ruthless Head of Trading at NYL, one of the world's most important investment banks, and his mentor, NYL's CEO, Dominic Morgan. After Dominic appoints another colleague over Massimo following a bitter promotion battle, Massimo finds himself named prime suspect in a murder investigation.
Halmark Channel's Winterfest – Starts Saturday Jan. 2nd
Join W Network this January for Hallmark Channel's Winterfest, where audiences can enjoy heartfelt, romantic winter movies to help nurse their post-Christmas blues.
Charmed – Season 2 Coming this Winter
A modern re-imagining of the original series centers on three sisters who discover they are "The Charmed Ones," the most powerful trio of witches who protect innocents and vanquish supernatural demons.
Like what you see? W Network is available in our popular Premium Flex – Lifestyle and Grand Premium TV packages for only $52.95/month or $70.95/month. Sign up now and you can get 1 month Free!
You can also add the W Network to your VMedia TV lineup with our Style and Style/Living Combo theme packs, or get it for as low as $3.95/month from our UChoose store. Sign up today!
VMedia – More Content. More Enjoyment.