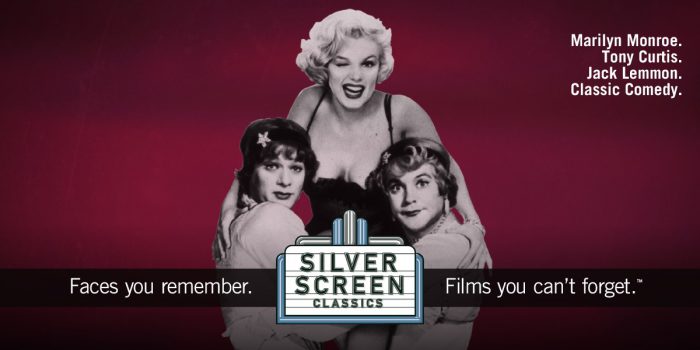 Step into the golden age of movies with Silver Screen Classics. VMedia TV is bringing you a Free Preview of Silver Screen Classics (#324) from now until February 29, 2020!
Silver Screen Classics (#324) is the only Canadian TV channel specializing in classic films, bringing you legendary movie stars like Elizabeth Taylor, Fred Astaire, Marilyn Monroe, Ginger Rogers, Charlie Chaplin, Sophia Loren, Kirk Douglas, Spencer Tracy, Marlon Brando and many more.
This month tune into classic films including:
Hello, Dolly! (1964) – February 21, 6:30 PM
Gene Kelly directs one of the last Hollywood musicals where Barbra Streisand stands in the shoes of the vivacious and bubbly main character.
Moby Dick – February 25, 8:00 PM
Gregory Peck sets sail as Captain Ahab who is led by a thirst for self- destructive and a chase of a big white whale.
The Man in the Grey Flannel Suit – February 28, 6:30 PM
An ex-soldier faces ethical questions as he tries to earn enough to support his wife and children after he returns from WW II feeling like a cog in the machine
Some Like it Hot – February 29, 9:30 PM
Two musicians who witnessed a Mafia murder must use their imagination and talent to escape from Chicago with their lives. With Monroe, Lemmon and Curtis
Enjoy Silver Screen Classics by subscribing to our Movies theme pack for only $7.95/month including three additional movie channels. You can also add Silver Screen Classics to your TV line up through our UChoose store for only $2.95/month.
VMedia TV – More Freeviews. More Enjoyment