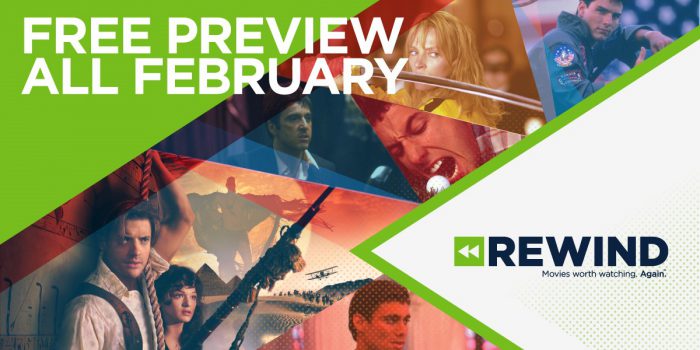 We are pleased to offer you a Free Preview of Rewind (#331) from now to February 29, 2020.
Rewind (#331) gives viewers a curated throwback movie experience. Relive the moment you first saw flying DeLoreans, bullet-time blockbusters, Scottish junkies, and charismatic cannibals. Rediscover the characters, quotes, and plot twists that defined pop culture today. Reconnect. Rediscover. Relive. Rewind.
Highlights throughout February include:
Pan's Labrith – February 21, 7 PM
In the Falangist Spain of 1944, the bookish young stepdaughter of a sadistic army officer escapes into an eerie but captivating fantasy world.
Blood and Wine – February 22, 9:30 PM
A man who has failed as a father and husband commits a heist to make money for his fledging business, but things become complicated when his wife interferes.
Fight Club – February 26, 8:00 PM
An insomniac office worker and a devil-may-care soap maker form an underground fight club that evolves into something much, much more.
Enjoy Rewind by subscribing to our Movies theme pack for only $7.95/month and get three other movie channels included in this package. You can also add Rewind to your TV line up through our UChoose store for $2.95/month!
VMedia TV – More Freeviews. More Enjoyment.