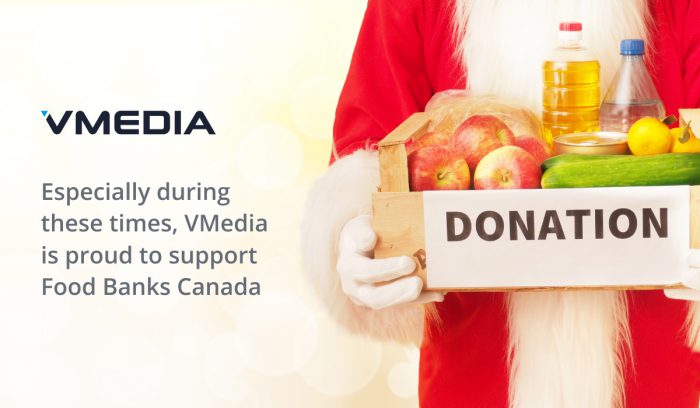 Food banks, always an important resource in helping less fortunate Canadians, are even more crucial now during this pandemic. Vaccines may be on the horizon, but getting back to normal will take time, and many of our fellow Canadians need help now more than ever, especially in this holiday season.
Food Banks Canada cannot do their important work without our support.
This is why VMedia is renewing its appeal to all of our subscribers to join with us in contributing whatever you can spare to make these times easier for Canadians in need.
In this appeal, VMedia will match every dollar of contribution with 50 cents of our own – up to $15,000!
Together, we can help those in need to get through what may be a difficult holiday season.
Stay Safe and Happy Holidays,
The VMedia Team.