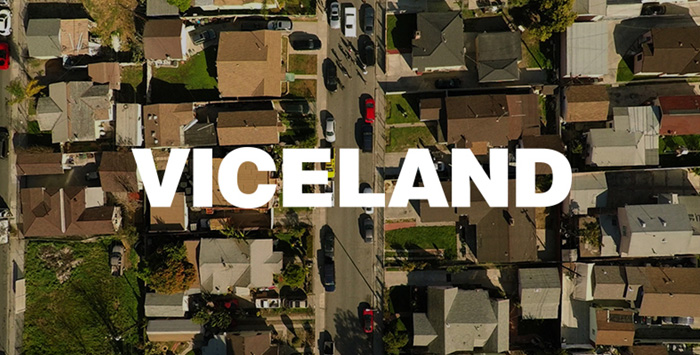 VMedia is very pleased to announce the addition of VICELAND ( #91) to our channel line-up. And importantly, this new specialty channel will be on a 3 month FREE VIEW for all VMedia TV subscribers starting March 2nd until May 31st.
VICELAND builds on the remarkable success of VICE – a global media platform focusing on investigative journalism and enlightening videos about everything from world news, travel, art, drugs, politics, sports, fashion, sex, and super cute animals. VICELAND, is an extension of that mission and is positioned as new culture and lifestyle channel with engaging and compelling new content for TV.
VICELAND has a roster of interesting hosts on its channel, including Canadians Ellen Page (Gaycation) and Matty Matheson (Dead Set on Life), and the actor Michael K. Williams (Black Market with Michael K. Williams).
At launch, VICELAND will feature nine original series produced by Vice Studios, including the documentary series Cyberwar and RISE, unscripted entertainment series Abandonment Issues, Dead Set on Life, Payday and Shroom Boom and pop-culture focused factual entertainment shows like VICE Essentials Canada, VICE Guide to Comedy, and VICE Guide to Film.
Here's the lowdown on some of this exciting new TV content :
NOISEY: Tuesdays at 10 p.m.
Hosted by Zach Goldbaum, this one-hour series showcases the most interesting music scenes around the world. From Compton to Las Vegas, London to São Paolo, NOISEY follows the artists defining music today and the socio-¬political issues that produce them.
Weediquette: Tuesdays at 11 p.m.
In a weed show like no other, VICE correspondent Krishna Andavolu chronicles the science, culture, and economics of marijuana legalization across the United States and internationally.
Gaycation: Wednesdays at 10 p.m.
Canadian Ellen Page and her best friend, Ian Daniel, explore LGBTQ cultures around the world to discover the multiplicity of LGBTQ experiences and hear deeply moving stories of struggle and triumph.
Flophouse: Thursdays at 10:30 p.m.
In this half-hour series, filmmaker Lance Bangs explores the underground circuit of young comedians living together in group houses – then throws a house party and a stand-up comedy show.
VICE Labs: Thursdays at 11 p.m.
A late-night, half-hour variety show made by and starring VICE staffers and friends. With Dan Meyer as host and introducing experimental content not really fit for prime time.
Check out VICELAND now on Free Preview on VMedia TV!