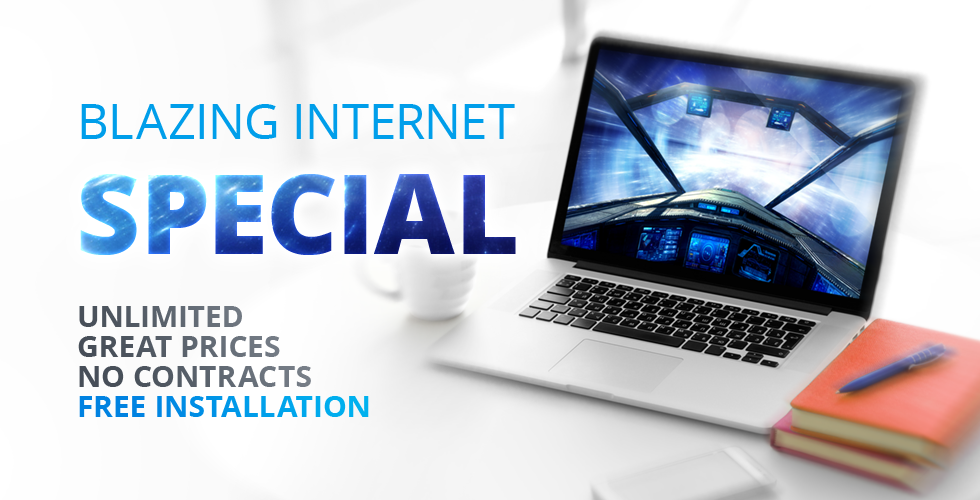 Hey everyone! Sign up to VMedia's unlimited internet with the best prices around for speeds at every level. Take advantage of our special promotional offer right now – FREE installation. That's right – low prices, all plans are without data caps or limits and no installation or transfer costs when you subscribe to any internet plan where Rogers, Bell, Cogeco or Videotron is the underlying network provider. Save on installation costs and save every month too!
VMedia offers DSL and Cable high-speed internet service in a range of plans, starting at only $28.95/month. And all of our internet plans are unlimited – so no monthly data caps to worry about and none of those surprise data overage charges on your monthly bill. And we don't require contracts or commitments when you join VMedia.
Select from our menu of internet plans from DSL 6 all the way up to Cable 120 and get the best value internet service on the market today. We have plans for every household bandwidth need and budget.
So if you are thinking about signing up to VMedia – don't delay. Now's the time to make the move to VMedia's reliable, high-speed internet service and get the best deal on unlimited internet. And note this FREE Installation promotional offer is a limited time one. Join VMedia today and enjoy high-speed internet without data caps, and with low, low prices. Save on installation costs and save on your Internet service every month.
VMedia – signing up just got easier!