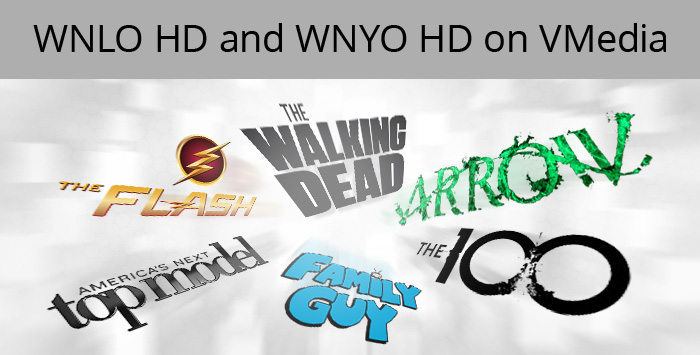 We are pleased to announce the launch of WNLO HD and WNYO HD, two Buffalo-based TV channels affiliated with US networks, that will be added to our Premium Basic/Basic packages. WNLO HD is part of the CW Network, and WNYO HD is part of the MyTV Network. They are also added to our list of channels available on our unique VCloud TV PVR, which is now up to 19 channels! (Go to Settings > Cloud PVR to activate these channels.)
WNLO HD features great shows like The 100, Reign, The Vampire Diaries, Jane the Virgin, iZombie and The Originals, as well as The Flash, Arrow, America's Next Top Model and TMZ. WNLO HD can be found on Channel 20.
On WNYO HD, you can watch syndicated runs of some of the best shows ever made on TV, including Law and Order: Criminal Intent, Law and Order: SVU, Family Guy, Walking Dead and Modern Family. WNYO HD can be found on Channel 21.
Enjoy! More New Channels Coming Soon!