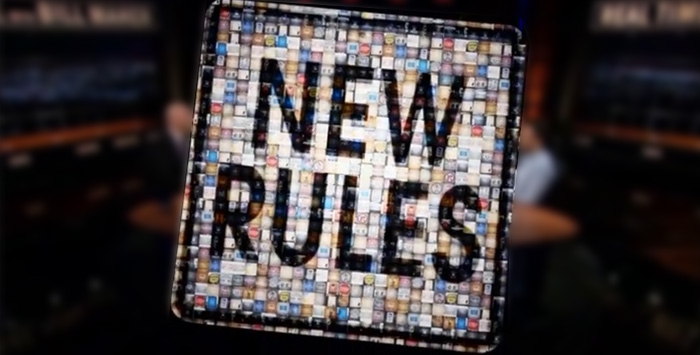 As many of you are aware, as of March 1, the Canadian TV landscape will undergo significant changes which will affect all Canadians. These changes result from decisions made by the Canadian Radio-Television and Telecommunications Commission (the CRTC) arising out of the "Let's Talk TV" policy review process.
The main changes focus on:
Allowing TV consumers more choice and flexibility in their ability to select channels – letting them pay only for those channels they actually watch; and
Providing consumers with a lower cost entry level package, a "skinny" basic one, with only those channels required by the CRTC.
While the details of these changes may seem complicated for many, as recent media has indicated, this will not be new to many of you. VMedia has been a pioneer in promoting more choice and flexibility for Canadians, and in many respects our existing choices conform exactly to the new CRTC model.
The CRTC decisions require that, starting March 1, all specialty channels not included in the "skinny" basic package must be made available in smaller theme packs or on an a la carte basis, meaning that they can be purchased by themselves, as standalones, or in most cases as part of custom packages which consumers can create for themselves. This is a transitional stage, leading to December 1, 2016. By that time, all specialty channels must be available on an a la carte basis.
As mandated by the CRTC, "skinny" basic packages can only contain a limited selection of channels. It must contain all the local Canadian "over the air" TV stations, like affiliates of national networks such as CTV, CBC, Global, and local stations like CHCH and CITY TV. It must also contain certain specialty channels which the CRTC requires subscribers to purchase, such as The Weather Network, APTN, AMI, CPAC and a number of French-language channels such as TVA and TV5/Unis. It may also include nearby over the air affiliates of the so-called "4 plus 1" US TV networks – NBC, CBS, ABC, Fox, and PBS.
This "skinny" package cannot be offered for more than $25, with or without the "4 plus 1" channels.
None of this prohibits larger packages, like our Premium Basic. Those packages, and perhaps more, will continue to be available and remain popular because they represent very good value for a great line -up of channels.
The key difference is that if, for example, a subscriber really wanted only Space, or Bravo, or CNN, which are in our Premium Basic, after March 1 that subscriber will no longer need to get Premium Basic to get those channels. They could be purchased as part of a smaller theme pack, or on an a la carte basis in our UChoose store.
As VMedia subscribers, you are already experiencing much of what the future holds for the rest of the market. VMedia has – from the outset – offered as much choice and flexibility as our channel supply contracts and broadcast regulations would allow us. This is central to our mission.
Our original Basic package is as small and affordable as economically possible, and as mentioned above, we were the first to introduce a "skinny" basic package, TheSkinny, right after the CRTC defined the new landscape last summer. And not only did we introduce it, but we did so for $17.95, a price well below the CRTC's $25 ceiling, and with the "4 plus 1" US networks included.
We have also offered many small theme packs, and as many a la carte channels as we were permitted under our programming contracts, and we were the first to introduce "pick a packs"' to the Ontario market.
However, a key issue for us and for consumers is we do not yet know the cost of these specialty channels which will now be offered on this new small theme pack and a la carte basis. We do know that channel costs we have to pay the channel suppliers will be going up across the board. And it is unlikely that channels which have not in the past been available on an a la carte basis will be available to us on the same terms as the ones we are offering now.
All of this could mean that while a subscriber will be able to choose individual channels much more extensively than before, in this new environment the price for those individual channels may be quite a bit higher because of the higher costs charged by the channel providers. In the end it may be that for most subscribers the larger packages may still offer the best all around value.
The CRTC made it clear from the outset that the result of this new system will certainly be more choice and flexibility, but it may not result in a reduction of a typical subscriber's overall TV bill. Certainly those homes which truly want no more than five or six popular channels will be able to enjoy lower TV costs over all. However, once a home wants upwards of that, and a premium sports package as well, such as Sportsnet or TSN, the total price on an a la carte basis may very well be the same or greater than getting those same channels in a larger package such as Premium Basic.
VMedia will have a better understanding of our costs, and what the market is doing, over the next several weeks and will communicate further with you at that time.
Rest assured that we will focus on our mission and remain the market leader in terms of choice and flexibility and affordable TV services even after we have absorbed the changes that will affect all of us, together, over the next ten months.