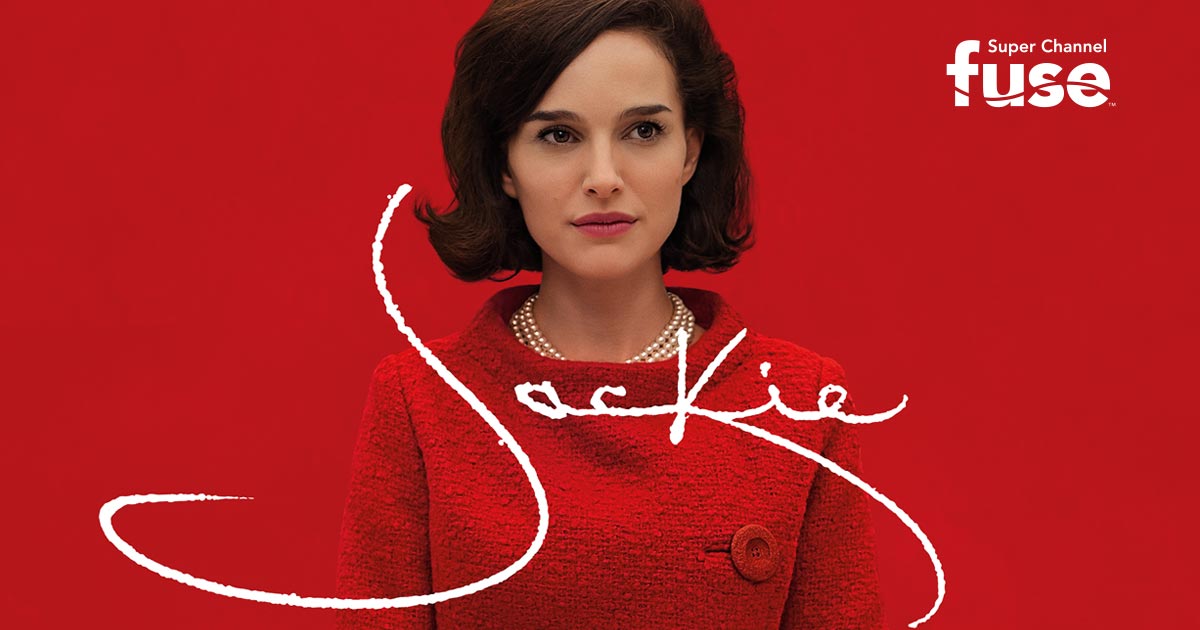 This month, Super Channel brings you a dynamic line up of compelling programming across four channels. Enjoy a unique and original selection of movies, critically-acclaimed series, hard-hitting sports, round-the-clock eSports, and more.
---
Super Channel Fuse offers a dynamic fusion of premium programming. This month, take in these exciting movies:
Jackie
Saturday, November 10, 9 PM
Jackie paints an intimate portrait of one of the most important and tragic moments in American history, seen through the eyes of the iconic First Lady, with Natalie Portman starring as Jacqueline Bouvier Kennedy.
Rules Don't Apply
Saturday, November 17, 9 PM
When a starlet under contract to Howard Hughes arrives in LA, she meets her handsome driver, and the pair is drawn into a world that changes their lives.
The Sea of Trees
Saturday, November 24, 8 PM
An American professor travels to japan in the midst of a personal crisis. He meets an enigmatic stranger and the two men embark on a spiritual, life-changing journey.
---
Super Channel Heart & Home features feel good entertainment — heartwarming series and movies for everyone in your home. Starting this month and through to December, Super Channel Heart & Home will be Canada's home for festive films, including:
White Christmas
Friday, November 9, 8 PM
Two talented song and dance men team up after the war to become one of the hottest acts in show business. They join forces with a sister act and trek to Vermont for Christmas.
Marrying Father Christmas
Saturday, November 10, 8 PM
After her romantic engagement last Christmas, Miranda prepares to marry Ian this season surrounded by his family, the Whitcombs.
Love Strikes Twice
Sunday, November 18, 8 PM
On her way to drop off divorce papers, overworked Caroline gets hit by a car and wakes up without any memory. Motivated by the opportunity to start fresh, Jack is determined to make his wife fall in love with him again and save his marriage.
Christmas in the Smokies
Friday, November 23, 8 PM
A headstrong woman finds herself on the verge of losing her family's berry farm in the heart of the Smoky Mountains. Her last hope is to throw a Christmas concert on the farm.
Be sure to follow us on Twitter, all month long for daily updates on Super Channel Heart & Home Christmas.
---
Super Channel Vault is your source of a handpicked collection of fan favourites and critically-acclaimed movies. Highlights this month include:
See Boogie Nights
Goodfellas
The Departed
Midnight Cowboy
If you are not yet a subscriber to Super Channel, get all four channels (Super Channel Fuse, Super Channel Heart & Home, Super Channel Vault and GINX) with our Super Channel theme pack for only $9.95/month or the Super Premium theme pack with Crave + Movies + HBO for only $30.95/month.
VMedia TV – More Content, More Fun.