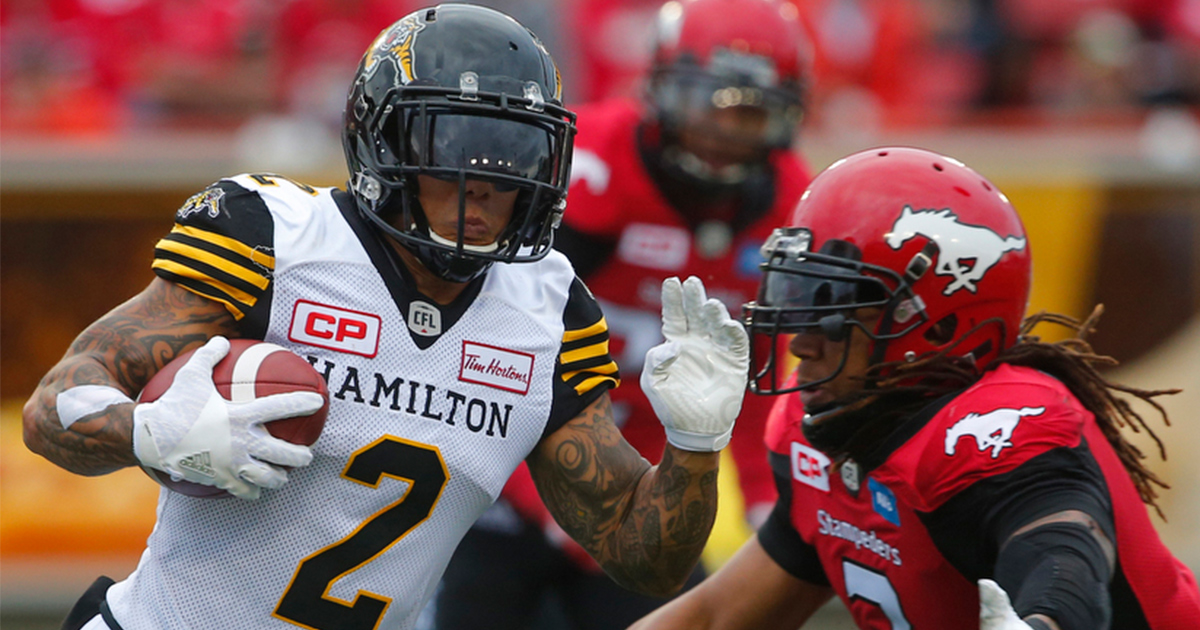 Get your jersey and your face paint ready!
The 106th Grey Cup, where six teams play with one dream in mind, is on the way. This year's event will be played Commonwealth Stadium in Edmonton Alberta on Sunday, November 25th.
Ahead of the finals, the Grey Cup playoffs will begin on Sunday, November 11th with the Eastern and Western Semi-Finals. The Eastern Semi-Final will feature BC Lions taking on the Hamilton Tiger-Cats, and the Saskatchewan Roughriders will host the Winnipeg Blue Bombers in the Western Semi-Final.
To hold you over until the semi-finals, here are some quick-hits on the big games:
Eastern Semi-Finals – Facts
Hamilton hosted BC in the 2009 Eastern Semi Final where the Lions defeated the Tiger-Cats in overtime
Hamilton and BC both won one game against each other during the regular season
The two teams also met in the 73rd Grey Cup in Montreal and the Lions were again victorious
Western Semi-Finals – Facts
This will be the first time Saskatchewan will host a playoff game since 2013
The last time Winnipeg and Saskatchewan met in the playoffs was 2013, when Saskatchewan beat Winnipeg on the road
Saskatchewan and Winnipeg met three times in the regular season, with Saskatchewan winning on two occasions
In addition to the Grey Cup, Edmonton will be host to five days of festivities in the lead up. The festival will feature everything from Canadian rock icons to young country stars, and everything in-between. The annual CFL Awards will be held on November 22nd as the CFL honours players and personnel from around the league for their performances on and off the field.
VMedia makes it easy to keep up with your teams! Our popular Premium Flex Sports TV package is available for any sports fan with a roster of sports channels that includes: TSN 1, TSN 2, TSN 3, TSN 5, TSN 5, MLB Network, Gold Channel, Sportsnet, Sportsnet One, NFL Network, FOX Sports Racing, Game TV, and BIG Ten Network.
You can also add one of our sports theme packs to your existing TV package to catch all the CFL action: SuperSportsPack for $16.95/month or the TSN Plus for $10.95/month.
VMedia TV – More Sports, More Action.