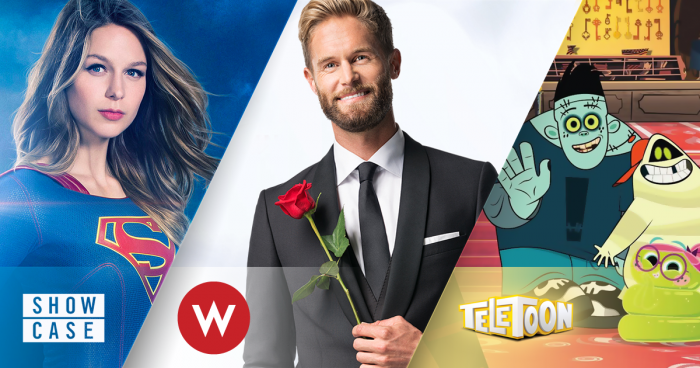 Hey TV Fans – here is your chance to enjoy Showcase and W Network FREE for the month of October. Plus, for your kids (and those young at heart), Teletoon is also now available for your enjoyment as a FREE preview for VMedia TV subscribers.
Showcase, one of the top 10 specialty channels in Canada, features popular dramatic series and movies – programming that will captivate your attention. Be sure to check out fan favourites and new highly acclaimed shows, such as Supergirl, Mr. Robot, The Sinners and Travelers.
And take note of the Star Wars movie marathon this Thanksgiving weekend (October 6-9), featuring titles in the most successful move franchise of all time; Star Wars: A New Hope, Star Wars: The Empire Strikes Back, Star Wars: Return of the Jedi, Star Wars: The Phantom Menace, Star Wars: Attack of the Clones, and Star Wars: Revenge of the Sith.
Over on W Network, find out why people are talking about Outlander, and don't forget guilty pleasures like The Bachelor Canada.
For the children of your house, VMedia is pleased to offer Teletoon as well, featuring popular content such as Hotel Trasylvania: The Series, plus a slew of upcoming Halloween programming!
VMedia TV – More Content, More Enjoyment