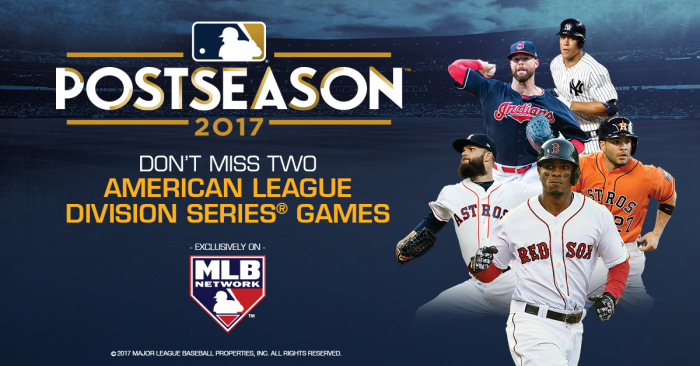 VMedia is pleased to offer MLB Network on FREE preview until October 11, 2017 – just in time for the playoffs.
Catch exclusive, live coverage of 2 American League Division Series games between October 5 and October 8, only available on MLB Network and in beautiful high definition. Plus, enjoy in-depth analysis, news, and highlights from some of the games top sports personalities.
Like what you see? MLB Network is available in our great Premium Basic package, our popular SportsMan & SportsFan theme packs, or our UChoose store. Try it, and then sign up!
VMedia TV – Batter up!