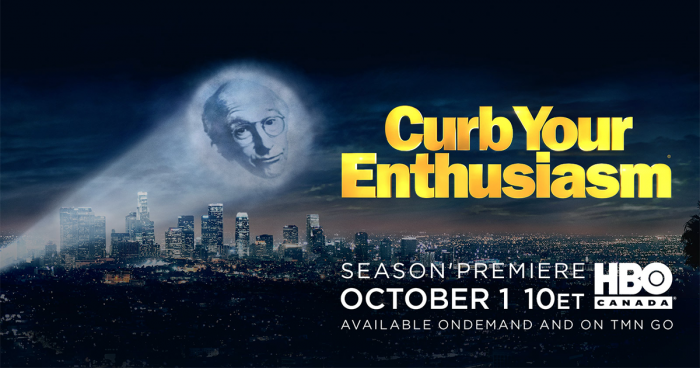 Hey TV Fans, it's the most wonderful time of the year!
As the leaves begin to change, fall brings cooler weather, an excuse to wear comfortable clothing, pumpkin spice everything, and most importantly, a slew of anticipated, hot new TV series, along with the return of your favourites .
Try our Skinny TV package, with all the Canadian and US networks channels, including CTV, CBC, ICI, TVA, Global, NBC, ABC, CBS, FOX and PBS, in beautiful high definition. Enjoy hundreds of hours of your favourite programming each week – live, or with our unique VCloud (look back TV) feature.
Want your favourite specialty channels and more sports? Try our Basic TV package and enjoy over a dozen additional specialty channels, including TSN, YTV, E!, CTV News Channel, MuchMusic, and CP24 (where available).
Want it all? Treat yourself to our most popular TV package, Premium Basic, with up to 70 great channels, including access to everything in our Basic package, plus all the regional Sportsnet channels, SportsnetOne, CNN, AMC, A&E, Showcase, Bravo, Discovery and many more.
Best of all, sign up for VMedia TV today and receive 3 months of Skinny TV FREE. Or, enjoy a discount on our popular Basic or Premium Basic TV packages, and pay only $12 or $27 per month respectively, for the first three months.
Check out our list of must-see TV picks for the upcoming season. Sign up for VMedia TV today and enjoy them all.
Curb Your Enthusiasm (HBO – October 1)
The long-awaited ninth season of the Emmy award winning comedy, Curb Your Enthusiasm, finally arrives this fall after a six-year hiatus. Follow neurotic Seinfeld creator Larry David, as he awkwardly navigates everyday social situations, with a star-studded supporting cast featuring J. B. Smoove, Ted Danson, Jimmy Kimmel, Bryan Cranston and Judge Judy. Season 8 ended with Larry travelling to Paris to avoid an obligation to spend time with sick children back home. Where will Season 9 take him? Find out this fall on HBO – available in our TMN/HBO theme pack for only $17.95/month.
Star Trek: Discovery (Space/CBS – September 23)
Star Trek is back, albeit, with a twist. In the latest iteration, set 10 years before the original, new faces battle familiar foes, guaranteed to bring out your inner Trekkie. Follow Sonequa Martin-Green as Lieutenant Commander Michael Burnham, Michelle Yeoh as Captain Georgiou, Jason Isaacs as Captain Lorca, and Doug Jones as Saru, as they prepare to battle long time adversaries, the Klingons. Live long and prosper. Add Space in our UChoose store from as little as $1.50/month.
Marvel's Inhumans (CTV/ABC – September 29)
Explore the never-before told adventure of Marvel's Royal Family. Led by enigmatic commander Black Bolt, a military coup threatens the Inhumans existence and forces a narrow escape to safety in Hawaii. Follow the Inhumans surprising interactions with their new lush world as they rediscover humanity, which may not only save them, but the Earth as well.
Young Sheldon (CTV/CBS – September 24)
Bazinga! A spin-off of the hit sitcom The Big Bang Theory, Young Sheldon follows nine-year-old Sheldon Cooper (Iain Armitage) as he discovers it isn't easy growing up in East Texas with a once-in-a-generation mind capable of advanced mathematics and science. Narrated by adult Sheldon (Jim Parsons), get to know your favourite savant before he turned cynical, controlling and discovered comic books.
The Good Doctor (CTV/ABC – September 25)
An adaption of a popular Korean drama of the same title, The Good Doctor explores the trials and tribulations of Dr. Shaun Murphy. As a young, intelligent pediatric surgeon, Murphy navigates a new workplace and city while coping with autism. Skeptical that his lack of communication skills will not impinge his work as a surgeon at a prestigious San Jose hospital, Dr. Murphy's co-workers struggle to understand the everyday challenges he must overcome.
Will & Grace (Global/NBC – September 28)
More than a decade after their unforgettable eight-season run, 90's sitcom Will & Grace is set to return to Thursday nights this fall. With over 200 episodes and 16 Emmy awards already under their belt, the fabulous foursome of Will, Grace, Jack, and Karen are back to revive the series and reprise their iconic roles, along with original director James Burrows. Get ready for a slew of razor-sharp jabs, and dirty martinis, with TV's wittiest ensemble.
Valor (W Network/The CW – October 8)
With a slew of military themed dramas set to debut this fall, Valor stands on its own. What's different? An intimate, female-driven focus. Set on a U.S army base, Christine Ochoa stars as a new member of an elite helicopter squad, one of the first groups of Special Forces to allow women in its ranks. Unlike other military dramas, which concentrate on military protocol and combat missions, Valor explores the social roles, relationships, and impact of present-day military scenarios on its leading female characters. Add W Network today and catch all the drama – available in our popular Style theme pack for only $7.95/month, or in our UChoose store from as low as $1.50/month.
Frankie Drake Mysteries (CBC – November 6)
Set in 1920s Toronto; follow the story of Frankie Drake, the city's only female private detective. A unique combination of history and contemporary themes, Frankie Drake Mysteries is a forward thinking drama about a woman ahead of her time. Drake, played by Vancouverite Lauren Lee Smith (CSI), sets her sights on cases the police don't want, or aren't able to handle. Using unorthodox techniques, things get complicated, as Drake's brand of justice does not always follow the letter of the law. From booze running to communists and union busters, Drake's sense of adventure always seems to land her in trouble.
Empire (Fox – September 27)
Season 3 left off on a tragic note, with Empire Entertainment founder and antihero Lucious caught in a casino explosion, perpetrated by members of his own family. Left without his memory and unsure who can be trusted, Lucious must rely on his caretaker (Demi Moore) to nurse him back to health and restore order to the Lyon family. Expect drama, as Cookie struggles to keep family secrets private and adjust to a sudden and frustrating turn of events. Plus, guest appearances from Vivica A. Fox and Forest Whitaker.
The Walking Dead (AMC – October 22)
The hit zombie epic returns this autumn, and with it will undoubtedly come several traumatic deaths as Rick Grimes' pack begin to dwindle at the hand of Negan and The Saviors. Will Alexandria, The Hilltop Colony, and The Kingdom join forces to help Rick and bring Negan's reign of terror to an end? Battles, reunions, and of course, time jumps look set to rock the eighth run of the popular AMC series. Find out who wins on AMC – available in our UChoose store from as low as $1.50/month.
VMedia TV – Watch It All