If you're like most people, you're connected to your home's Wi-Fi network at every moment you're online at home. To get the most out of your network, you'll want to learn how to login to your router and change your Wi-Fi router login settings. This will let you change the password and more.
This article will explain how to access your Wi-Fi router's settings. We'll explain how to log in to your router and what you can do once you're in.
Related: Best Internet Plans for Streaming TV Shows and Movies
Log Into Your Router With a Web Browser
The typical way most people access their router settings is through a web browser. This is also the option that is most readily available and easy to do. These benefits come from the fact that you only need a device that's connected to the network to get started.
You can access your router in this way by following these steps:
Connect to the Router
Quite often, you'll already be connected. If you aren't, log in to the network by reentering the current password.
In some cases, you might not have a device that is connected to the network. You may have lost the password or can't log in for whatever reason. In this case, you can't just use a device to connect. You'll have to use a method that works around this problem. One is to use Ethernet. Connect the router and a computer with an Ethernet cable. That computer will now be connected.
Go to the Login Page
Once you are connected to the router, you will need to access your router's login page. You can do this through your computer or phone's web browser.
You'll need to type in your router's default IP address or URL to get to this page. Usually, you can find this information on the router itself. Many have the information printed on a sticker, while others have the information printed directly on the device. If it isn't there, check the manual that came with the router.
When you locate the information, you need either a URL or IP address. The URL will look like a traditional website URL. Meanwhile, an IP address will look like a series of numbers that are separated by periods.
If you can't find the exact URL or IP address to enter, try using a default one. 192.168 will work in many cases. If it doesn't work, try 0.1 or 1.1 instead.
Once you have the URL or IP address, simply input it into your browser's address bar. This will bring up the router's login page. You'll know you're at the right place when you get to a page that only prominently features a space to enter a username and password. It will usually also have something with the router's brand name on it.
Router Login
Your router's login page will allow you to actually log in to the router. You just need the username and password, which is not the same as your Wi-Fi router's name, and the password to access it. It is something completely separate.
Most of the time, your router has the username and password on it. It will be printed on a sticker or written somewhere else on the router. If you already checked your router to find the URL or IP address, it is likely close to where you found that.
If it isn't printed on the router and you don't already know it, you can try the default login. For this, the username is "admin," and the password is "password." It might sound silly, but this initial login will work for many different routers.
If you try this and still can't log in, you will have to take alternative steps. If your router was rented to you by your internet provider, contact them. They will know the default login information for the equipment they provide.
If nothing else works, you'll have to reset your router completely. This is called a factory reset.
Trying to find the best internet speeds for the best price? Compare our internet plans and find one that fits your needs and budget!
Login to Your Router With an App
Some companies that make routers have recognized that people want an easier way to access their Wi-Fi settings. Nowadays, certain routers come with apps that give you direct access to these settings.
While this is true for some routers, it isn't true for all of them. If your router doesn't have an app available, you won't be able to use this method. Instead, connect with a web browser.
You can access your router with an app by following these steps:
Connect to The Router
First, you need to have your device connected to the router's network. This should be a mobile device capable of running your router's app.
Download and Start Using the App
If your router has an app, it will typically say so on the packaging, the router's manual, or the router itself. Check each of these to see where the app's name is listed. Then, simply search for it on your device's app store and download it.
If the app isn't listed anywhere, you can check online to see what app to use. Make sure to also double-check that it has an app at all.
Use the App to Log In
The first thing you have to do with the app is log in to your account. If it's your first time using the app, you will need to create an account before you can do this. If it isn't, simply enter your account details to proceed.
Most router apps will make all of this easy. If you don't have an account, the app will walk you through the process. If you have an account, you just have to log in using it. In either case, the app will tell you how to proceed.
Once you have an account and are logged in, you're done! Now, you can use the app to edit your router's settings.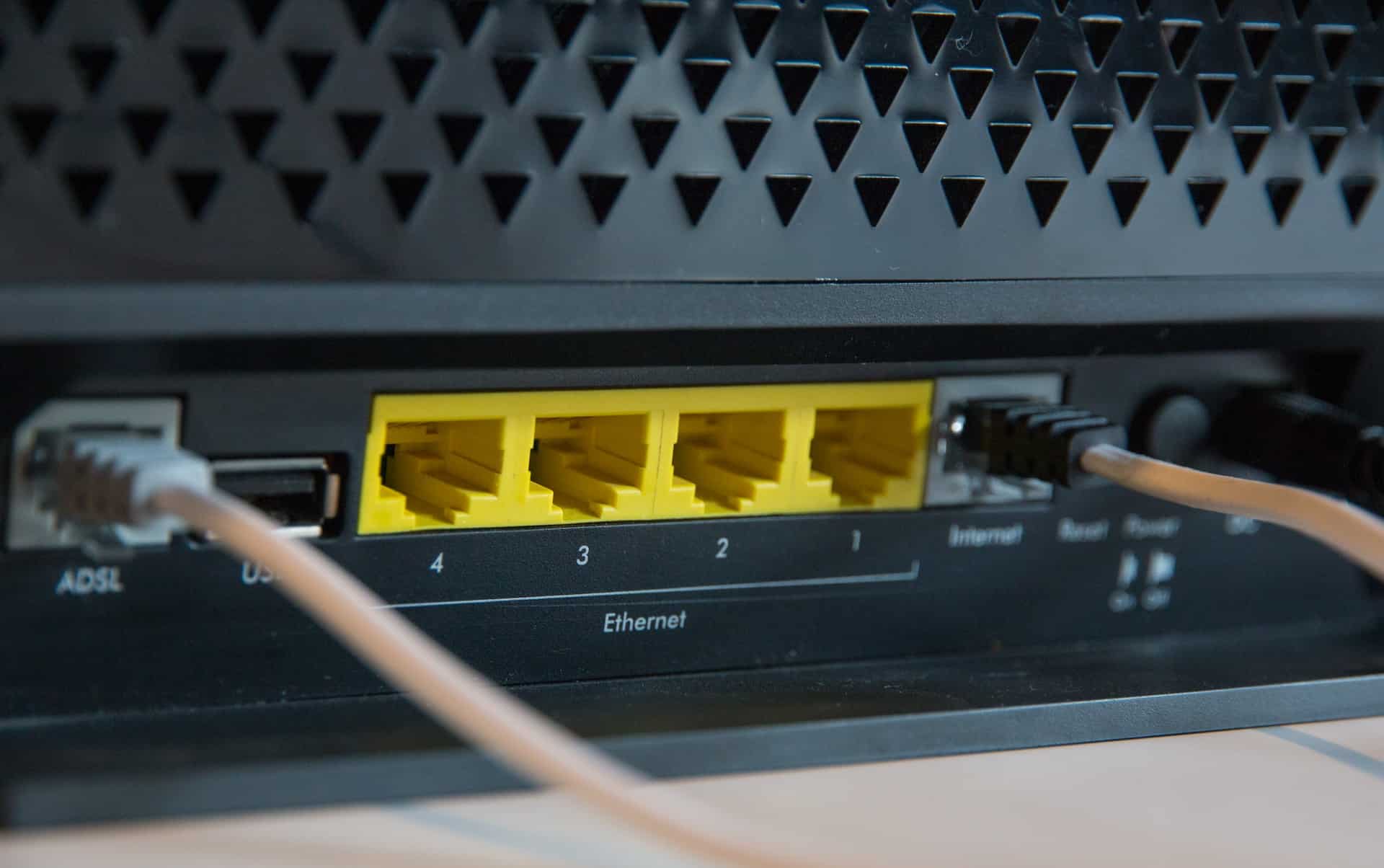 Changing Wi-Fi Router Settings
Once logged in, you have access to your settings. This is true whether you used the app or a browser. On the settings page, you can edit what you want and can even customize your network. You can also double-check your settings to troubleshoot any issues.
However, the router settings page is pretty intimidating. It has a lot of options on it and many of these options use intense technical jargon. You may not be sure which settings you can change and which you should absolutely avoid changing.
So, we will explore a few of the settings that people usually want to access. We'll also go over why some settings are helpful.
Change or Set Up Your Router Login Password
The number one reason people want to access their router is to change the password. Alongside this, adding a password to an unsecured network is a major motivator. Both situations are especially true if your router is unsecured and still relies on the default username and password. In this case, anyone with the ability to reach your Wi-Fi network can gain total control over it simply by typing in "admin" and "password," which isn't a hard combination to guess.
To change the password, you need to get to the settings page. Use one of the steps listed above to do this. From there, make your way to the wireless settings. Most routers list in a category labeled "wireless," "Wi-Fi," or "WLAN."
In this category, find the section labeled "Network Name" or "SSID." This section will list your router's name and will also have a password field nearby. There will likely be something near this password field that allows you to access and edit the password.
When choosing a new password, make sure to choose one that is secure and can't be guessed easily. However, don't use a password that is connected to other accounts you use. After all, you will have to tell people who want to connect to your Wi-Fi network what this password is. So, you don't want it to be the same password you use somewhere important, like the bank. If you do this, suddenly, someone who has been to your home knows what password you use.
Instead, pick something different or use a password generator. Then, make sure to write down the password so that you have it if you forget it.
Once you've entered the new password, don't just exit the app or close the window. There will be a button that allows you to confirm the changes, typically one labeled "save" or "apply." Hit this to finalize the change.
As soon as you confirm your choice, the login information will change. This change happens immediately. It will log out all of the devices that are currently on the network. It will then prevent them from logging back in until they have the new password. You will have to go to each device and log it in to continue using the network like normal.
Related: WiFi Keeps Disconnecting? Learn How to Fix it in 5 Minutes
Set Up a Guest Wi-Fi Network
Some people choose to set up a guest Wi-Fi network alongside their standard Wi-Fi network. A guest network gives access to the internet just like a standard network does. However, that is where access ends. Having access to the guest network will not allow a user to change the Wi-Fi settings and will prevent them from accessing anything that is shared through the network.
By only giving your guests access to the guest network, you don't have to share your real password. This limits the risk that your main network will be hacked. It also prevents people you don't trust from changing things with your network. So, having a guest network is generally the safer option for connecting guests to your system.
To set up a guest network, log in to the router and go to the wireless settings. These are the same settings used in the previous section and will be labeled as "wireless," "Wi-Fi," or "WLAN."
There, you should see an option that relates to guest networks. This will often include a switch or checkbox that allows you to turn the guest network on. Change this to the on option to activate the network.
On that same page, there will be an option to name the network and give it a password. Name the network whatever you want, and be sure to set a password. Use a password you are comfortable with giving out to others and that you don't use for other accounts, as this will be what you share to access the guest network.
Alter the 2.4 GHz and 5 GHz Wi-Fi Bands
Most modern routers don't just produce a single network signal. They produce a 2.4 GHz signal and a 5 GHz signal. Often, people just log in to the first signal that happens to pop up on their device. This isn't the best way to approach the situation. Understanding how these signals work allows you to alter your Wi-Fi settings to get the most out of them.
The 5 GHz signal is generally faster. You will want to connect to this signal when you want to get the most out of your good internet speeds. This is particularly true if you are close to the signal. Meanwhile, the 2.4 GHz signal has more range to it. You will want to connect to this signal when you are positioned at a point far away from the source.
To edit the signals, you need to log into the settings. Then, navigate to the wireless settings section. This is the same section used in the other steps listed above.
The 2.4 GHz and 5 GHz bands will be listed in this section. You can rename the networks to whatever you want. You can even give them names that reflect what they do so that you can remember easier. That way, you won't suddenly connect to a network that will give you slower internet speeds.
You may not see two signals listed here. If this is the case, your router can't do both signals.
Looking for an internet option that gives you control over your contract? Browse our internet plans available in your area!
Disable WPS
Wi-Fi Protected Setup (WPS) is an easy way to connect to your Wi-Fi network. All you have to do is press a button on the router. Then, enter a PIN. With this, you're done. You can now connect a device without entering the password.
While this sounds nice and easy, it is also slightly dangerous. Networks have passwords for a reason. A router like this bypasses the password requirement. This is especially dangerous for networks that are public and can be reached by anyone.
Luckily, you can disable WPS on any device by logging into the router and going to the wireless settings section. There, you will find WPS settings.
It should indicate if WPS is active. If it is, there will be a way to deactivate it. There should be a switch or a checkbox that allows you to do this. Once you disable it, this feature will be unavailable to anyone.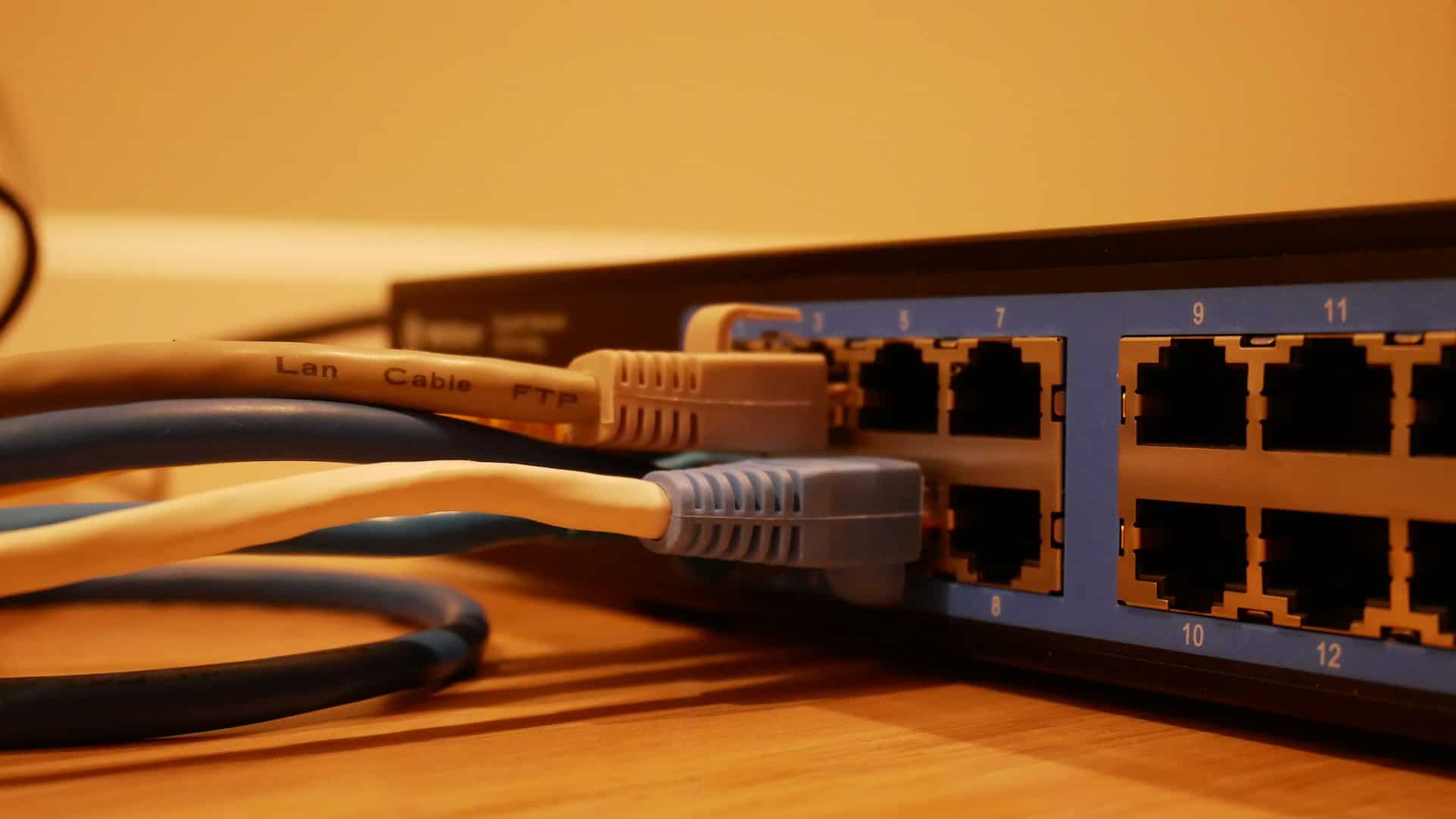 Router Login and Changing Your Wi-Fi Settings
Accessing and changing your Wi-Fi settings is relatively easy. Once you access your router's login page, you can easily adjust and make changes from there. Doing so allows you to get more from your Wi-Fi network.