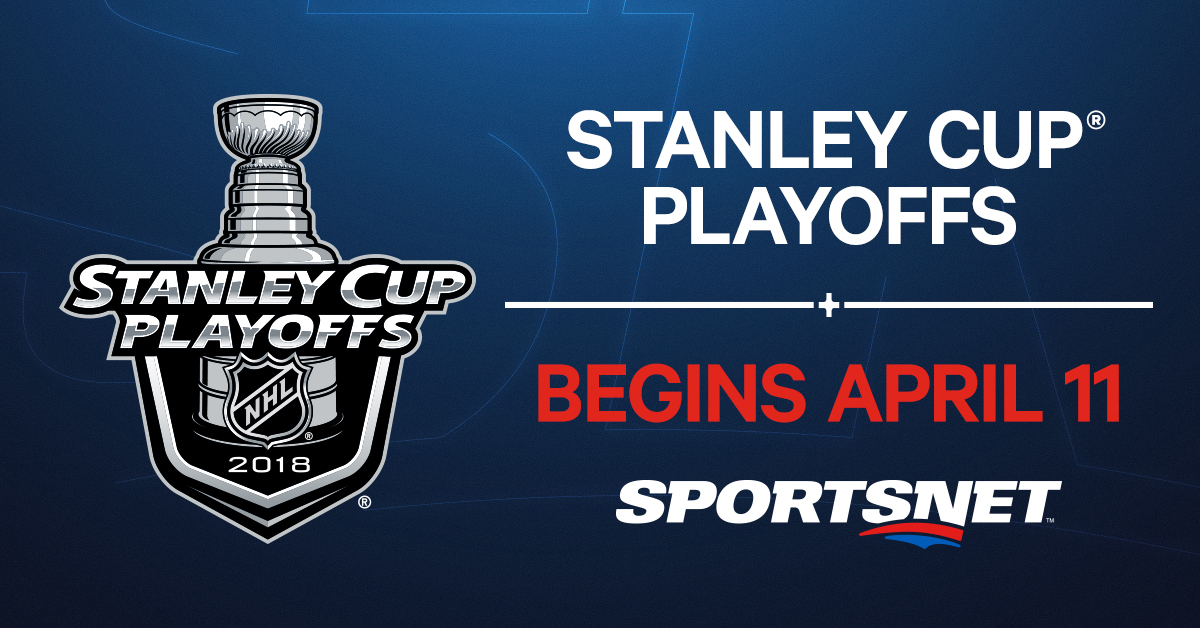 The quest for Lord Stanley's Cup begins tonight. This year, two Canadian teams, the Toronto Maple Leafs and the Winnipeg Jets, are vying for glory.
In an Original Six matchup, Austin Matthews & Mitch Marner lead the young, highflying Leafs against Brad Marchand's feisty Bruins. Remarkably, Boston and Toronto were the only two Original Six teams to make the playoffs this season. Toronto enters the post-season with an impressive 12-6-2 record over the final quarter of the season, while the Bruins struggled to a 1-3-1 finish over the final week. Special teams may prove to be the deciding factor, with Toronto and Boston sporting the league's 2nd and 4th best power plays, respectively. Is this the year Toronto avenge their heartbreaking 2013 Game 7 loss?
Meanwhile, in Winnipeg, Mark Scheifele & Patrick Laine host Eric Staal and the overachieving Minnesota Wild. With thirteen Jets having 4 games of postseason experience or less, there are significant concerns about Winnipeg's lack of playoff experience. The considerably more experienced Wild will, however, be without their most experienced defenseman, Ryan Suter, who is forced to sit out with a fractured ankle. This could very be a homer series; Winnipeg posted a league best record of 32-7-2 at home, while Minnesota was a very respectable 27-6-8.
As always, VMedia has a fantastic assortment of sport specific Theme Packs and UChoose channels available to add to your TV subscription. Be sure to check out fan favourites, such as, SuperSportsPack, Sportsnet Plus, SportsFan, and SportsMan, starting from only $5.95/month. Add them today and do not miss any of the action.
Find out who wins the Stanley Cup with VMedia.
Stanley Cup Playoffs – Round One Broadcast Schedule
Tampa Bay Lightning (A1) vs. New Jersey Devils (WC2)
Thursday, April 12, 7pm: Devils @ Lightning | SN, TVA Sports
Saturday, April 14, 3pm: Devils @ Lightning | SN360, TVA Sports
Monday, April 16, 7:30pm: Lightning @ Devils | SN, TVA Sports
Wednesday, April 18, 7:30pm: Lightning @ Devils | SN, TVA Sports
*Saturday, April 21, TBD: Devils @ Lightning | TBD
*Monday, April 23, TBD: Lightning @ Devils | TBD
*Wednesday, April 25, TBD: Devils @ Lightning | TBD

Boston Bruins (A2) vs. Toronto Maple Leafs (A3)
Thursday, April 12, 7pm: Maple Leafs @ Bruins | CBC, TVA Sports
Saturday, April 14, 8pm: Maple Leafs @ Bruins | CBC, TVA Sports
Monday, April 16, 7pm: Bruins @ Maple Leafs | CBC, TVA Sports
Thursday, April 19, 7pm: Bruins @ Maple Leafs | CBC, TVA Sports
*Saturday, April 21, TBD: Maple Leafs @ Bruins | TBD
*Monday, April 23, TBD: Bruins @ Maple Leafs | TBD
*Wednesday, April 25, TBD: Maple Leafs @ Bruins | TBD

Washington Capitals (M1) vs. Columbus Blue Jackets (WC1)
Thursday, April 12, 7:30pm: Blue Jackets @ Capitals | SN360, TVA Sports
Sunday, April 15, 7:30pm: Blue Jackets @ Capitals | SN360, TVA Sports
Tuesday, April 17, 7:30pm: Capitals @ Blue Jackets | SN360, TVA Sports
Thursday, April 19, 7:30pm: Capitals @ Blue Jackets | SN, TVA Sports
*Saturday, April 21, TBD: Blue Jackets @ Capitals | TBD
*Monday, April 23, TBD: Capitals @ Blue Jackets | TBD
*Wednesday, April 25, TBD: Blue Jackets @ Capitals | TBD

Pittsburgh Penguins (M2) vs. Philadelphia Flyers (M3)
Wednesday, April 11, 7pm: Flyers @ Penguins | CBC, TVA Sports
Friday, April 13, 7pm: Flyers @ Penguins | CBC, TVA Sports
Sunday, April 15, 3pm: Penguins @ Flyers | CBC, TVA Sports
Wednesday, April 18, 7pm: Penguins @ Flyers | CBC, TVA Sports
*Friday, April 20, TBD: Flyers @ Penguins | TBD
*Sunday, April 22, TBD: Penguins @ Flyers | TBD
*Tuesday, April 24, TBD: Flyers @ Penguins | TBD

Nashville Predators (C1) vs. Colorado Avalanche (WC2)
Thursday, April 12, 9:30pm: Avalanche @ Predators | SN, TVA Sports
Saturday, April 14, 3pm: Avalanche @ Predators | SN, TVA Sports
Monday, April 16, 10pm: Predators @ Avalanche | SN, TVA Sports
Wednesday, April 18, 10pm Predators @ Avalanche | SN, TVA Sports
*Friday, April 20, TBD: Avalanche @ Predators | TBD
*Sunday, April 22, TBD: Predators @ Avalanche | TBD
*Tuesday, April 24, TBD: Avalanche @ Predators | TBD

Winnipeg Jets (C2) vs. Minnesota Wild (C3)
Wednesday, April 11, 7pm: Wild @ Jets | SN, TVA Sports
Friday, April 13, 7:30pm: Wild @ Jets | SN, TVA Sports
Sunday, April 15, 7pm: Jets @ Wild | SN, TVA Sports
Tuesday, April 17, 8pm: Jets @ Wild | SN, TVA Sports
*Friday, April 20, TBD: Wild @ Jets | TBD
*Sunday, April 22, TBD: Jets @ Wild | TBD
*Wednesday, April 25, TBD: Wild @ Jets | TBD

Vegas Golden Knights (P1) vs. Los Angeles Kings (WC1)
Wednesday, April 11, 10pm: Kings @ Golden Knights | CBC, TVA Sports
Friday, April 13, 10pm: Kings @ Golden Knights | CBC, TVA Sports
Sunday, April 15, 10:30pm: Golden Knights @ Kings | CBC, TVA Sports
Tuesday, April 17, 10:30pm: Golden Knights @ Kings | CBC, TVA Sports
*Thursday, April 19, 10pm: Kings @ Golden Knights | CBC, TVA Sports
*Saturday, April 21, TBD: Golden Knights @ Kings | TBD
*Monday, April 23, TBD: Kings @ Golden Knights | TBD

Anaheim Ducks (P2) vs. San Jose Sharks (P3)
Thursday, April 12, 10:30pm: Sharks @ Ducks | SN360, TVA Sports
Saturday, April 14, 10:30pm: Sharks @ Ducks | SN360, TVA Sports
Monday, April 16, 10:30pm: Ducks @ Sharks | SN1, TVA Sports
Wednesday, April 18, 10:30pm: Ducks @ Sharks | SN1, TVA Sports
*Friday, April 20, TBD: Sharks @ Ducks | TBD
*Sunday, April 22, TBD: Ducks @ Sharks | TBD
*Tuesday, April 24, TBD: Sharks @ Ducks | TBD
* if necessary | TBD – To Be Determined