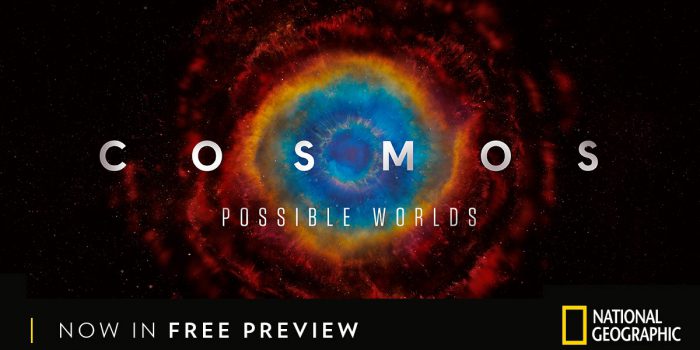 VMedia is pleased to offer National Geographic on FREE preview beginning March 1st through to April 30th!
National Geographic believes in the power of science, exploration and storytelling. It's award winning series tell stories of humankind from an up-close perspective. Enjoy popular programming featuring, Cosmos: Possible Worlds, Brain Games, Wicked Tuna and Dr. Oakley: Yukon Vet, all in beautiful HD.
Cosmos: Possible Worlds
Available Exclusively On National Geographic
New Season March 9th
Mondays, 9PM & 10PM
In the vastness of time and the immensity of space, the number of worlds to explore and stories to tell are infinite. Cosmos: Possible Worlds will take you to previously uncharted territories, bringing their stories to life. From Ann Druyan, creator of its legendary predecessors, this season will continue the legacy of making the scientific perspective universally accessible and thrilling
Wicked Tuna
New Season March 4th
Wednesdays, 9PM
Wicked Tuna follows a group of salty fishermen from the nation's oldest seaport, Gloucester, Massachusetts, as they make their living the way it's been done for centuries— rod and reel fishing, one catch at a time—all in pursuit of the bluefin tuna. One "monstah" bluefin can be worth more than $20,000, and with that kind of money on the line, every captain is fighting to be the best in the fleet.
Dr. Oakley: Yukon Vet
New Episodes Start March 19th
Thursdays, 10PM
Every day is a new challenge for Dr. Michelle Oakley, the only all-species vet for hundreds of miles in the Yukon. Whether wrestling bison, tracking ibex in the mountains, performing surgery on a bear, or braving frozen landscapes to return lynx to the wild, Dr. Oakley will do whatever it takes to keep the animals in her charge safe and healthy.
National Geographic on channel #85 is available in our Information theme pack for $7.95/month, with five other great channels, or you can add individually from our UChoose store, for $2.95 per month and get 2 Months FREE!
VMedia TV – More Content, Free Previews