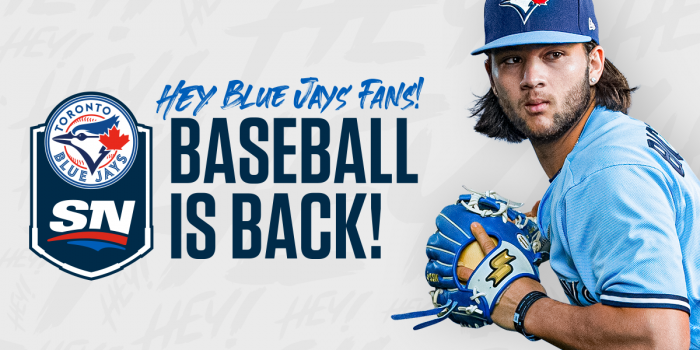 Attention Sports Fans! After weeks of speculation, planning, and uncertainty, VMedia is excited to announce the resumption of MLB, NBA, and NHL, this summer on Sportsnet. Playoff hockey in August? Yes, please!
MLB – July 29th
First up to bat is Major League Baseball, with the start of the 2020 season. The Toronto Blue Jays and their young guns look to make noise in a shortened, 60-game season. The team will plays its first "home" game on July 29 against the defending World Series champion Washington Nationals at 6:30 p.m. ET
NBA – July 30th
The National Basketball League makes its long-awaited return on July 30, 2020. With the post-season tipping off in Orlando, the Toronto Raptors are ready to go. As the first team to arrive in the Disney World bubble to begin training, the North look determined and confident, as they launch their defence of the Larry O'Brien trophy.
NHL – Aug 1st
Toronto and Edmonton have been officially named the two hub cities, hosting all participating teams from the Eastern and Western Conferences, respectively. The road to the Stanley Cup begins and ends on Sportsnet, with this year's champion expected to be crowned in early October. Enjoy a playoff tournament like no other. Arenas may be empty, but we expect to hear Canada's hockey fans cheering from their living rooms, coast-to-coast!
Get in on the action! Add Sportsnet to your TV lineup with our Super Sports Pack, Sportsnet Plus, Sports Fan, Sports Man, or Sports Combo theme packs, starting at only $12.95/month.
You can also enjoy Sportsnet in our popular Premium Flex package, $52.95/month, or get it in our top of the line TV package, the Grand Premium, and enjoy the big TV experience. Only $70.95/month for the best set of popular channels, at the best price.
For any of these options, there is no need to call in. Simply add from your My Account and start watching today!
VMedia TV – More Sports. More Enjoyment!