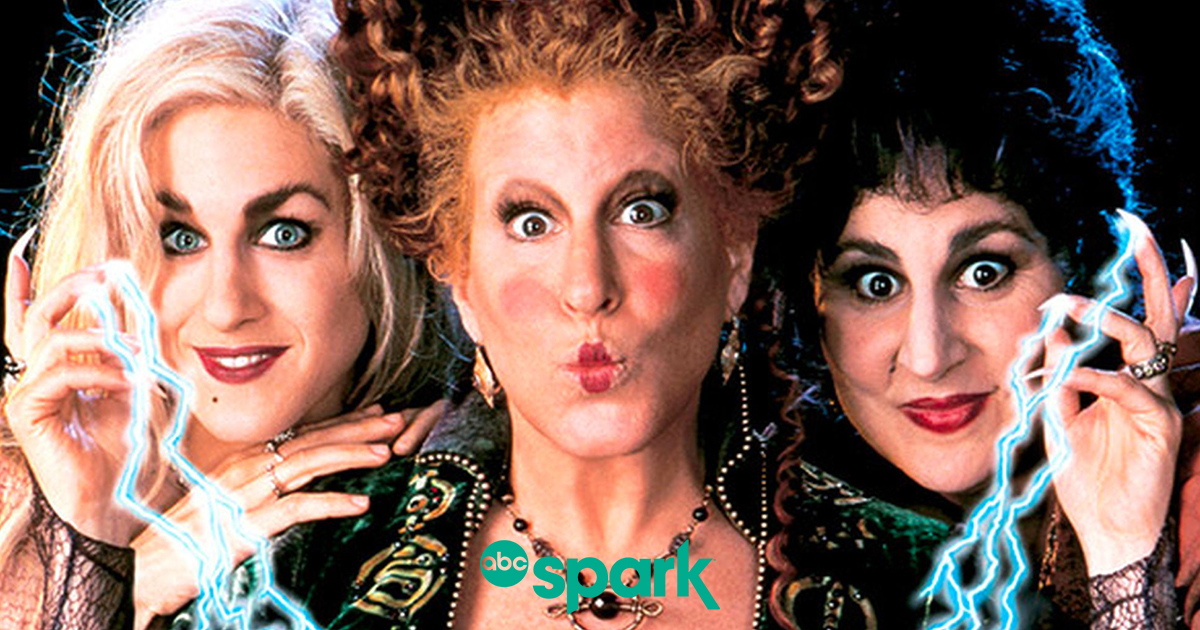 It's October and that means it's the spookiest time of year! Sharpen your pumpkin-carving knives, stock up on candy and turn on your TV — networks will be celebrating all month long with Halloween specials, premieres, and marathons!
Eli Roth's History of Horror – AMC
Sundays, 9 PM
This docu-series features masters of horror storytellers from Stephen King to Jordan Peele to Jamie Lee Curtis who scare up a history of the genre. Icons and stars who define the genre explore its biggest themes and reveal the inspirations and struggles behind it. Each one-hour episode will take viewers on a chilling exploration of how horror has evolved through over decades and has impacted society.
Legacies – Showcase
Series Premiere October 25, 9 PM
Legacies continues in the mini-verse of The Vampire Diaries and The Originals with the next generation of supernatural beings at The Salvatore School for the Young and Gifted. Legacies follows Hope, Klaus Mikaelson's daughter, as well as Alaric Saltzman's twins, Lizzie and Josie, as they are nurtured to be their best selves in spite of their worst impulses.
Channel Zero – Showcase
October 29, 9 PM
Channel Zero: The Dream Door follows newlyweds, Jillian and Tom, who have each brought secrets into their marriage. When they discover a stranger door in their basement, those secrets start to threaten their relationship and their lives. Catch the three-night event, starting Monday, October 29.
Stan Against Evil — Space Channel
Season Premiere October 31, 10 PM
A gruff, old-school sheriff, Stan Miller, reluctantly teams with his young replacement Evie Barrett to fight demons unleashed on the residents of the creepily endearing small town of Willard's Mill. The Season 2 finale found Stan and Evie playing with time to potentially disastrous results – fans can expect to see the ramifications of that timeplay play out in Season 3.
Space is currently on Free Preview!
31 Nights of Halloween – ABC Spark
Nightly, 9 PM
Due to last year's popularity, ABC Spark is once again going all in on the Halloween season with its 31 Nights of Halloween. The family-friendly network will feature fan favourites every day of the month such as The Nightmare Before Christmas, and a special Hocus Pocus 25th Anniversary Halloween Bash.
October 17 – Practical Magic
October 18 – Midnight Special
October 19 – The Nightmare Before Christmas; Corpse Bride
October 20 – Hocus Pocus; Hocus Pocus 25th Anniversary Halloween Bash
October 21 – Percy Jackson and the Olympians: The Lightning Rod
October 22 – The Mummy
October 23 – The Matrix
October 24 – Batman; Batman Returns
October 25 – Ouija
October 26 – Sleepy Hollow
October 27 – I Am Legend; Men In Black
October 28 – Twilight; Twilight Saga: New Moon
October 29 – The Skeleton Key; Carrie (2013)
October 30 – Snow White & The Huntsman
October 31 – Hocus Pocus
Watch all of these new and fan favourite Halloween specials with VMedia TV.
Sign up today and take advantage of our 2 months FREE TV offer! That's right – our most popular TV package, Premium Flex, with over 60 of your favourite channels, is free for the first two month. Save over $100! Choose from one of four variations and catch all your favourite programming: Premium Classic, Premium Sports, Premium Family or Premium Lifestyle.