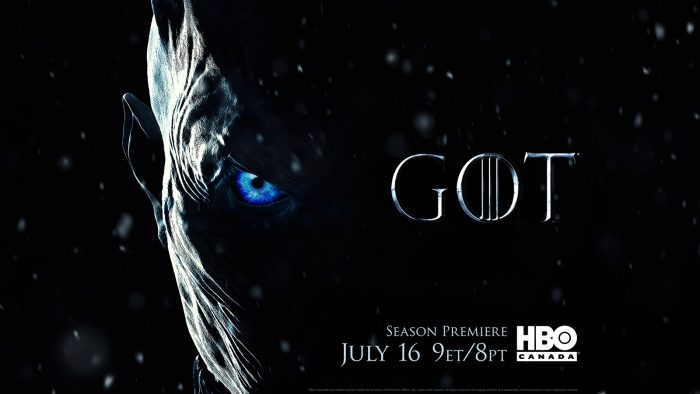 It may be beautiful outside, but winter is coming – and it promises to be brutal: Season 7 of Game of Thrones, the most-watched TV series in HBO history and a worldwide TV phenomenon, premieres this Sunday, July 16, at 9PM EST!
Season Six ended with a bang. Cersei sits on the Iron Throne, Daenerys has set sail with Tyrion as her Hand of the Queen, Jon Snow rules in the North, and Arya proved that revenge is a dish best served cold.
When will Cersei's reign of terror end? When will Daenerys & her dragons reach Westeros? Who is next on Arya's kill list? Who will stand up to the White Walkers? Add the HBO/TMN theme pack for only $17.95/month and find out. Plus, get video on demand and HBO/TMN Go access and catch up on previous seasons.
In Game of Thrones, you win or you die. Watching is almost as dramatic. All the characters you love, and all the ones you love to hate (cough, Cersei, cough), return this Sunday.
Tune in to season 7 with VMedia.