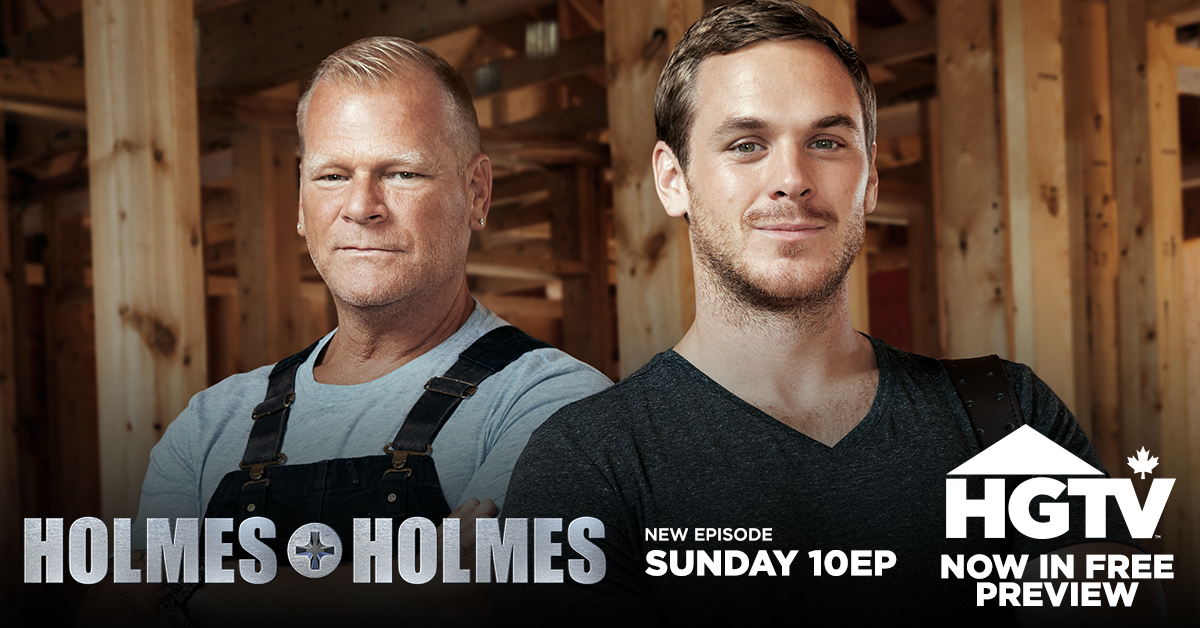 Get your hard hats and safety goggles on, HGTV Canada is on free preview from November 1st to November 30th for all VMedia TV subscribers!
HGTV Canada is the destination for home renovation and design inspiration. Over the next month, HGTV Canada delivers the emotional highs and lows of renovations, and jaw-dropping transformations and property pursuits featuring the most trusted celebrity hosts and home experts.
Holmes + Holmes
New Episodes, Sundays 10 PM
Dynamic father-and-son duo Mike Homes and Mike Holmes Jr. are on a mission to renovate homes and "make it right". In the second season of Holmes + Holmes, the pair go into business together, testing their relationship as they buy, renovate and re-sell three houses for profit.
Property Brothers
New Episodes, Mondays 9 PM
The Property Brothers are determined to help couples find, buy and transform extreme fixer-uppers into the ultimate forever home, and since it's hard to see beyond a dated property's shortcomings, they're using state-of-the-art CGI to reveal their vision of the future. Can they convince these hesitant homebuyers to take a radical risk? And can they complete their ambitious project on time and on budget?
Big City Charm
New Episodes, Wednesdays 10 PM
Mark and Elizabeth Perez see the potential in dilapidated properties, morphing them into the treasure of the block and selling them at a price first time home owners can afford. After a lot of demolition, repairs, paint and elbow grease, they turn these ramshackle properties into gorgeous family homes.
Love It or List It
New Episodes, Mondays 10 PM
When a house no longer feels like home, homeowners are left with a big financial and emotional question: renovate or sell it? Love it or list it helps fed-up homeowners decide. In each hour-long episode Realtor David Visentin and designer Hilary Farr compete for the homeowner's final decision – to stay or to go.
Subscribe to HGTV Canada with our popular Living and Style/Living Combo theme packs for only $8.95/month and $13.95/month or individually through our UChoose store for just $2.95/month.