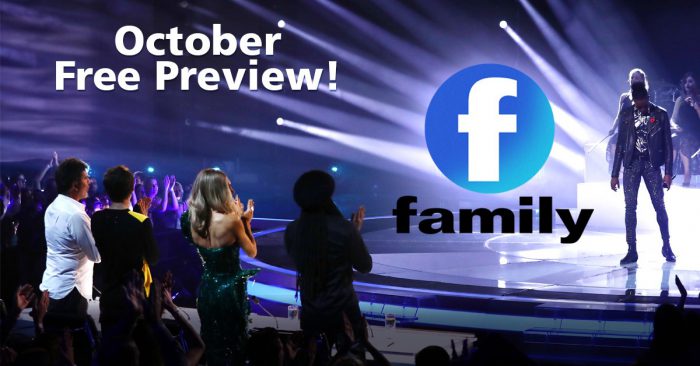 For the children of your house, and those young at heart – here is your chance to enjoy a Free Preview of Family HD (Channel 57), Family Jr (Channel 68) and CHRGD (Channel 66) throughout the month of October for all VMedia TV subscribers.
Celebrate family fun and best-in-class programming!
Rev and Roll –
Every day, 8 AM – Channel 68
Join 8-year-old Rev and his best friend, Rumble—a rambunctious, powerful truck with a puppy personality! Whether they're helping around town or roaring through the wilderness, Rev, Rumble and their friends are always ready to rev and roll!
You can add Family JR to your TV lineup with our Family Theme Pack, Family & Family Jr Theme Pack, as well as with our Premium Kids Combo theme packs. Sign up today.
The Adventures of PUSS IN BOOTS
Saturdays and Sundays, 10 AM – Channel 66
The world's favorite feline hero springs into action to protect the hidden city of San Lorenzo! Puss must keep the townspeople safe from all sorts of villains and he must become a legend! Nothing can stand in the way of this daredevil…except a hairball!
Family CHRGD is available in our popular Premium Flex Family and Grand Premium TV packages for only $49.95/month or $67.95/month. Sign up now and you can get 2 months Free on Premium Flex – Lifestyle, and 1 month Free if you take Grand Premium.
Like what you see? You can add these channels to your TV lineup with our Family Pack and Premium Kids Combo theme packs, or get them for as low as $2.95/month from our UChoose store. Sign up today.
VMedia – More Content. More Enjoyment!