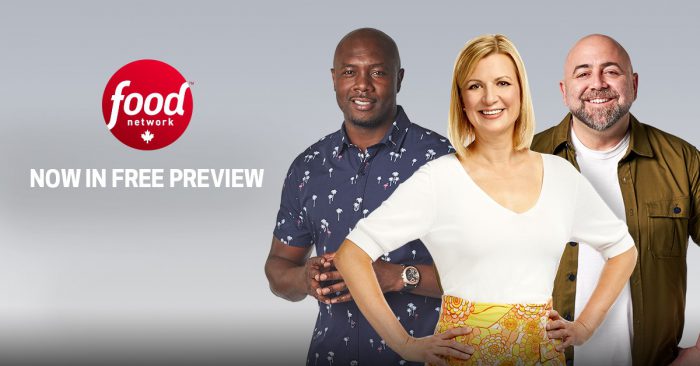 VMedia TV invites you to an all-you-can-watch buffet of Food Network Canada (Channel #56) with an exciting FREE preview, available until November 17th. Enjoy all the great programming on the Food Network channel free!
From inspiring food stories to high-stakes culinary competitions, Food Network is the experiential, social and digital epicenter of food entertainment. Catch these great shows:
Halloween Baking Championship
Mondays, 9 PM
The Food Network's spookiest baking competition returns! The country's top bakers battle it out to create Halloween's spookiest and most irresistible treats. From creepy-crawly desserts to towering confections of terror, these bakers must prove their skills to a panel of over-the-top and costumed judges in order to land the $25,000 prize and the title of Halloween Baking Champion!
Halloween Wars
Sundays 9 PM
Just when you thought it was safe to walk past that old house or take a shortcut through the cemetery comes this deliciously scary five-part series: Halloween Wars. Six teams of cake decorators, candy makers and amazing pumpkin carvers will unite to prove they are the best, walk home with a big cash prize and scare our pants off with some of the most-amazing horror tales — all made from cake, candy and pumpkins. Grab onto someone you love, and bring your appetite 'cause the cold night of Halloween is about to get heated up.
Food Network Canada is available in our popular Premium Flex Lifestyle and Grand Premium TV packages for only $49.95/month or $67.95/month. Sign up now and you can get 2 months Free on Premium Flex – Lifestyle, and 1 month Free if you take Grand Premium.
You can also add the Food Network Canada to your TV lineup with our Living and Style & Living Combo theme packs, or get it for as low as $2.95/month from our UChoose store. Sign up today.
Bon Appétit!
VMedia – More Content. More Enjoyment.