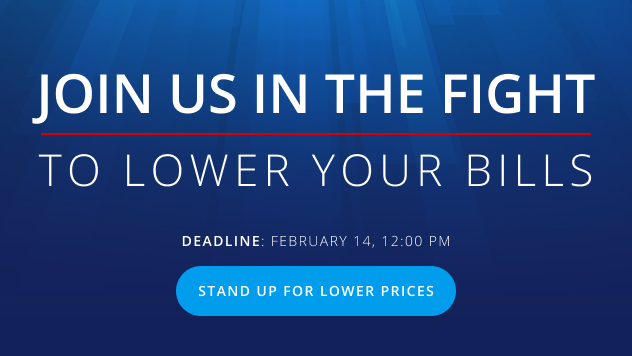 At VMedia, as you know, our mission is to provide the most affordable prices, the best choice and flexibility, dedicated consumer advocacy and innovative services for all Canadians.
We need your help in the ongoing fight for affordable Internet prices. In case you missed it, here is a quick recap of what is going on with respect to your internet prices:
Last August, the CRTC decided the rates we pay to the Big Guys for wholesale internet was unjust and unreasonable. So the CRTC instructed the Big Guys to lower those wholesale prices to independent providers like VMedia.
The Big Guys are fighting back, and have delayed its implementation and are trying to reverse the decision. They are asking the Federal Cabinet to set aside the CRTC decision, and increase the prices instead!
We have worked for years to offer you low internet prices, and now we ask you to help us, and all Canadians. We are asking you to tell your MP that Canadians deserve a fair price for Internet. And we have a very easy way to do it. Let's work together to ensure that the prices you pay for all important internet services are fair, just and reasonable, and not among the highest prices in the world.
Click here, it only takes 15 seconds!
Thank you for your support.
VMedia